Problem With Polly (Hard Rock/Pop/Metal) - Indiana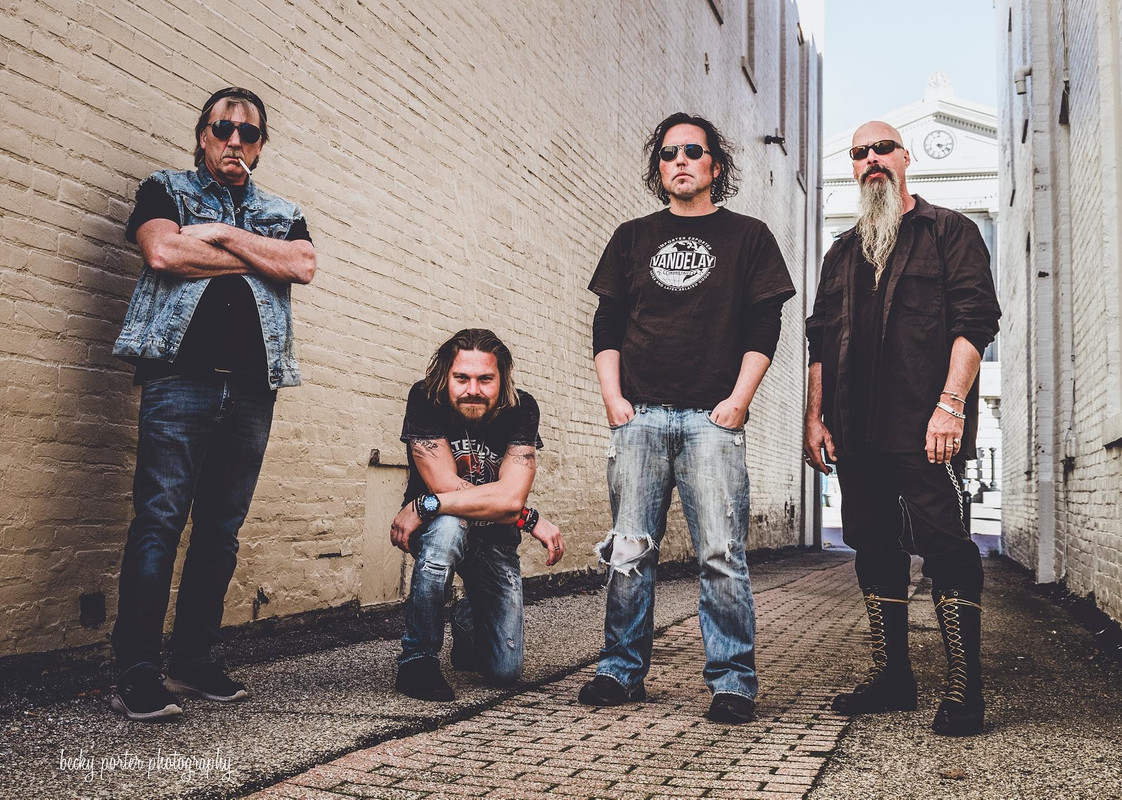 Problem with Polly established in 2016 is a hard rock pop metal punk band from Indianapolis. Their self-titled debut release has 10 songs featuring fan favorites "Thumbs on the Trigger" "Rages" and "Dead Man's Face". Problem with Polly has played all over Indiana and Kentucky amassing a diehard group of local fans #pmpfamily. PWP has played over 60 shows from 2020-21 and has been in the studio working on their 2nd album. Band info can be found on FB and listen to them on all music platforms.
"Problem with Polly" Album Review
"Rages" is a two minute opener that wastes no time in getting to it. The high octane Rock sound is fast, relentless and sets a good high bar for the rest of the album. "Freedom" takes the sound to a more Grunge like tone. The slower, more methodical pacing is a change but it still hits hard with melody and crunch. "Not Enough" kicks back into a higher gear. There's a slight old school Metal tinge to the track ala Iron Maiden. The riffs are spectacular and the vocals drive the track to a radio Rock favorite for sure. The guitar solo later on is exceptional as well. "Thumbs on the Trigger" has a more Alternative Rock feel akin to Everclear. The melodic riffs and soaring vocals helps scream single quality. "Changes" is a five minute track that showcases their sound perfectly. The rollercoaster of emotions and melodies perfectly hit the mark with their dynamic ranges. "Whiskey" has a Buckcherry feel to it. The track has a marching like instrumentation that gives way to an upbeat Hard Rock edge. The track has tons of depths with its approach. "Dead Man's Face" features a Southern Rock draw. The riffs are on point as it slowly creeps into the listeners eardrums with its infectious style and melody. The guitar solo later on is out of this world. "Crumble" is the perfect track to just get lost into. The track is filled to the brim with pure rock with its riffs, vocals, and awesome guitar work. "That's Cool" is more subdued but still has passion in its core. The track does amp up at times with spectacular guitar work but overall it's more of a slowed down track that takes the listener on a laid back journey. "Never Be the One" closes out the album in style. The track is everything Problem With Polly is all about and that's making kick ass Rock music that everyone can enjoy for days on end!
Verdict:
Problem With Polly hit it out of the park with their newest album.
-Interview- (11/28/21)
1. How did you get started with music and how did you develop your sound? Who thought of the name "Problem with Polly" and is there any meaning behind it?
Polly: The guitar players last name is Parrott.
2. What do you want people to take away from your music?
Polly: Heart.
3. How would you describe your sound to the average listener?
Polly: High Energy Hard Rock.
4. Who are three bands you'd like to tour with?
Polly: Led Zeppelin The Who and The Beatles lol. Seriously, we love such a variety of bands it wouldn't be fair but we'll say The Foo Fighters.
5. How has Covid affected what you do as a band?
Polly: Ya that's a silver linings sort of situation. We were able to avoid getting sick, fortunately. So we used the time to write and give our live show some tweaking. It turned out to benefit us but we just hate to see so many people affected.
6. What's your take on the current state of Metal/Rock?
Polly: Locally here in the corn belt the Metal scene is dominating. We love to meet and play with our local peers and there is a lot of great bands in the garage down the street from your house…wherever you live.
7. What's the current music scene like locally there in Indiana?
Polly: Indiana is such a diverse place to live…You'd be surprised by the wide range of live music you get here.
8. What's your take on the royalties that streaming services pay out to artists?
Polly: Lol…We get gas money for this interview right?
9. What's next for Problem with Polly?
Polly: We are all wondering about that. We would play to goats if they were bobbing their heads…We just wanna take this as far as we can. No expectations except having fun.
10. Any shoutouts?
Polly: Ya big shoutout to FTD Entertainment!