Reaching For Reality (Rock) - Wooster, Ohio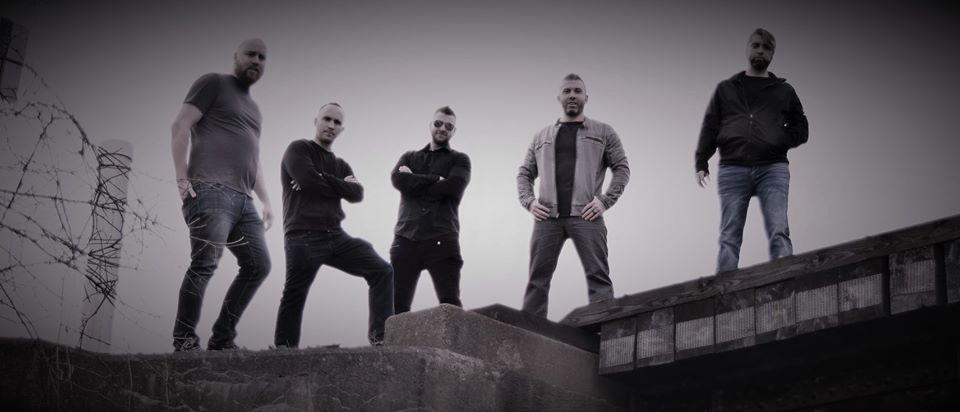 "Although they come from a small town in Northeast Ohio, there's nothing trivial about Reaching for Reality, whose debut single "This Moment" has released on all major streaming platforms as of November 15, 2019. This release comes ahead of a planned Spring 2020 EP release. Assembled from the remnants of other popular Ohio bands, Reaching for Reality is ready to take their sound to the next level and they're not holding anything back.
Some of their largest influences include rock festival staples Breaking Benjamin, Alter Bridge, Avenged Sevenfold, and Godsmack - but don't let this fool you. Reaching for Reality have created an identity that's all their own, and if this first release is any indication, they're well on their way to making a name for themselves, too."
Upcoming Shows:
More shows coming soon.
"Cursed" EP Review
The opening track "Down Without A Sound" gets right to it. The track wastes no time in establishing itself as a tremendous opener to suck the listener right in. The melodic vocals and guitar work of the instrumentation keeps things interesting throughout the run time. "Vices" has circle pit vibes as it's loud, fast and heavy in all the right ways. The track is still extremely melodic and will get listeners singing along in no time. "The Outsider" is a A Perfect Circle cover and it works quite well. Really well in fact. The single "This Moment" is next and it kicks off with a Staind like melodic verse which then takes off with a Hard Rock soaring chorus. The upbeat nature of the chorus captivates the listener as it takes things up a few notches. The track dips back down with its more melodic pace for the second verse until it blasts off with its uplifting chorus. The bridge has a nice crunch to it and an extremely solid guitar solo in which brings to mind early Breaking Benjamin. The track closes out with melodic vocals and instrumentation to help put a nice bow on the infectious Rock sound. The closing track "Life or Death" twists and turns with their signature sound and creates a really stellar sound. The track will surely help set the tone for the listener to yearn for even more music from the group.
Verdict:
If you're looking to get caught up in a new explosive Rock EP, look no further.