Ring Of Gyges (Progressive Metal) - Reykjavík, Iceland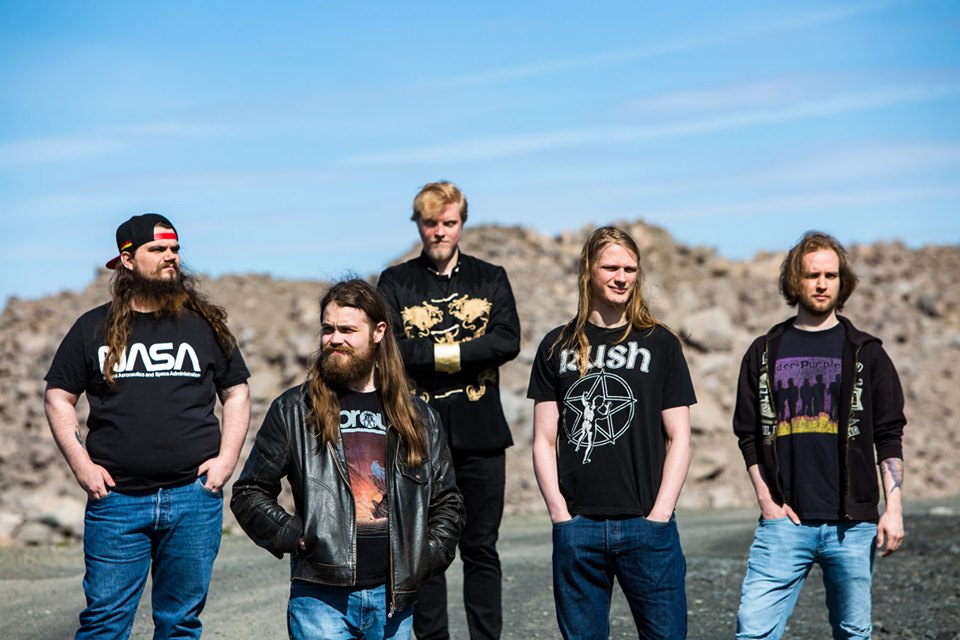 Ring of Gyges is a progressive metal band from Reykjavík, Iceland, formed in 2013. Their music has been described as a blend of old and new progressive rock music, with flares of jazz, wackiness and dark melancholy dispersed throughout. Their debut EP, Ramblings of Madmen, came out in 2015 and their first full-length album, Beyond the Night Sky, came out to critical praise in November 2017. An ambitious and powerful concept album, critics have called it 'debut album of the year' and 'a rollercoaster of personal stories, emotions and bittersweet aggression'.
More shows coming soon.
"Beyond The Night Sky" Album Review
Iceland Progressive Rock/Metal is on the rise thanks to bands like Ring Of Gyges. How is their most recent album? Let's dig in and find out. The opener "Ascend" builds the overall atmosphere within its melodic roots. It's two minutes of vocal melody and not much instrumentation. "Andvaka" comes in perfectly to continue what was laid out in the opener. The Progressive Rock instrumentation immediately sucks in the listener. There's a Rush like influence on the track as it glides along without much effort. Two minutes in, the track shifts into a more Faith No More like twist before eventually bursting at the seams. "Aluminum God" twists and turns as it has a bit of bite to it. The explosive drums and shouted vocals add some nice depth. "Dusk" is a 13 minute long epic track. The track takes you on a journey that you'll never want to leave from. "Death's Door" shifts the pace a bit as it gets a little dark with its tone. The track is highly melodic, symphonic and reaches to the stars with its potential."(Instru)Mentality" is an instrumental which brings back the Faith No More/Mr Bungle sound to the forefront. "Not This Time" is slow, methodical and the eventual explosion of sound is well worth the wait. "Dawn" is ten minutes of schizophrenic Progressive Rock/Metal. It has all of the signature Ring Of Gyges sounds and it's just an awesome track to jam out to. The closer "Descend" focuses more on instrumentation than the opener. Just like the rest of the album, it's a track you lose yourself in with ease and just want to keep listening. Ring Of Gyges have an amazing album here that more people need to listen to as soon as possible.
Verdict:
Ring Of Gyges bring their unique Progressive Rock/Metal sound all the way from Iceland and it rocks!