Sacrifice The Sacred (Metalcore) - Missouri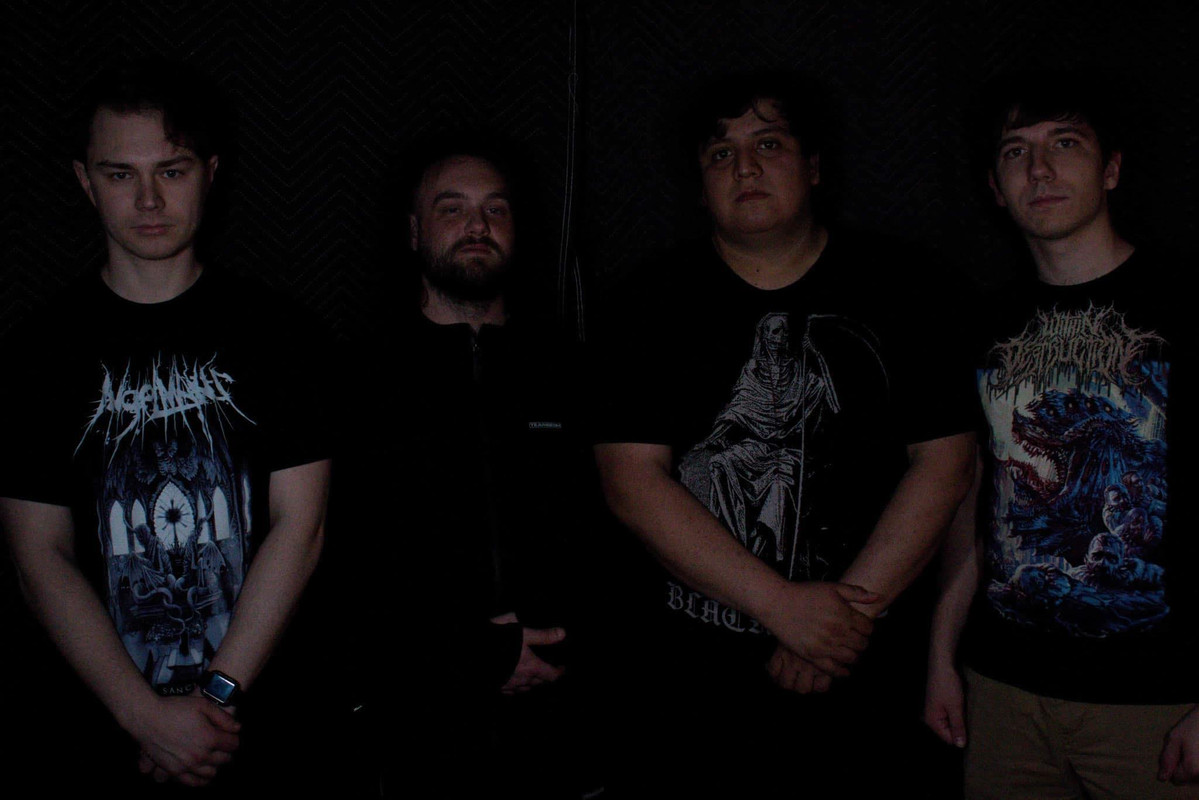 Sacrifice the Sacred is a Progressive Metalcore band from Collinsville, Illinois. They were founded in early 2021 and finalized their line up in November of 2021. Taking a melodic approach to the typical Djent Metal sound, Sacrifice the Sacred consists of Devin Carter and Chris Peters on guitar, Kurtis Mraz on vocals, Mitchell Bailey on bass, and Jack Tripi on drums. The band members have a broad range of musical influences, but growing up with a passion for metalcore and progressive metal brought them together to form STS.
Over the summer of 2022, Sacrifice The Sacred released a two part EP consisting of "Re:Origin" and "Re:Birth", representing the original sound of the band and their new approach after the full band was formed. In September, Chris Peters announced he was leaving the band to pursue his life goals. The band plans to continue as a four piece for the time being, working on new music and planning much more!
While retaining our individual sound, we pull influence from bands like As I Lay Dying, Miss May I, Memphis May Fire, August Burns Red, Asking Alexandria, Born of Osiris, After The Burial, Lamb of God, A Day To Remember, Veil Of Maya, Wage War, We Came As Romans, Slipknot, Attack! Attack!, Crown The Empire, Spirit Box, Architects, The Black Dahlia Murder, Fit for a King, and many more!
"Re:Birth" EP Review
The opener "Vigilante" takes a bit to get going but once it does it brings to mind early August Burns Red. The breakdowns are on point and as an opening track, it sets a heavy tone and doesn't let up. "My Flesh Is Afraid But I Am Not" opens with chaos and carnage. The aggression blasts through with every note and creates an almost Emmure like vibe halfway through. The track has a ton of depth contained within its only two and a half minute runtime. This is a trakc the listener will be replaying over and over and hearing something new with every playthrough. The closer "Djentleman" brings a more Synth Metalcore feel ala His Statue Falls in the opening. The overall pacing and tone though is all over the place in all the best ways. The riffs features a whirlwind like feel as the track goes all out with its Metalcore assault on the senses.
Verdict:
Sacrifice the Sacred are ready to smash all opposition with their explosive "Re:Birth" EP.