Sallow Regent (Metal) - Edmonton, Canada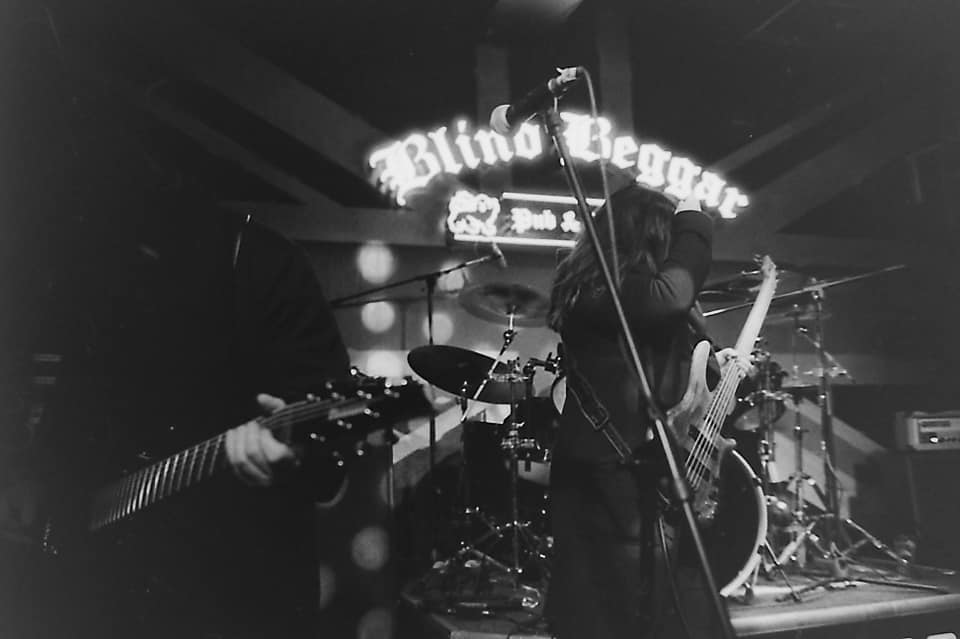 Definitely for fans of 90s metal bands. Debut, "Poisoner EP" releasing in October 2018. Lyrics centered around mysticism, the occult, and alchemy. For fans of Cannibal Corpse, Morbid Angel, Obituary, Bolthrower. Sallow Regent was formed in 2017 by veteran members of the Edmonton and Calgary metal scenes. Brent Bell - Drums (Butcher'd, Spawned By Rot, Kryosphere, BLËED) Ross Ferguson - Rhythm Guitar (SICKS, Skullit, Citizen Rage, Ripper Alley, Terminal Human Condition) Michael K Sparks - Lead Guitar (Butcher'd, Necrobiosis, Dead Jesus, BLËED) Stephanie Bell - Bass (Kryosphere) Davis Hay - Vocals (With Malice, Kryosphere)
Upcoming Shows:
More shows coming soon.
"Poisoner" EP Review
The Canadian Metal scene has been thriving for a little while now and with bands like Sallow Regent, that won't be changing anytime soon. They recently released their "Poisoner" EP so let's dig in and see what they're all about. "Miasma" is an opening intro track that builds atmospheric instrumentation during its minute and a half length "The Serpent Alembic" kicks in and doesn't hold back. The track brings to mind Cradle of Filth or even a tinge of Sunn O))) and the more eclectic mix of Metal styles. "Aeons of Gestation" is a headbangers dream. The track will surely induce whiplash because of the blast beats, breakdowns and guttural vocals. The closer "Clayshaper" has more Thrash Metal feel to it. It's fast, heavy and unrelenting. With the EP being as short as it is, fans of Metal will find something they'd enjoy in this action packed release.
Verdict:
Sallow Regent blends their mixture of Death, Thrash and Doom Metal into a ferocious melting pot.