Senseless (Hardcore) - Long Island, New York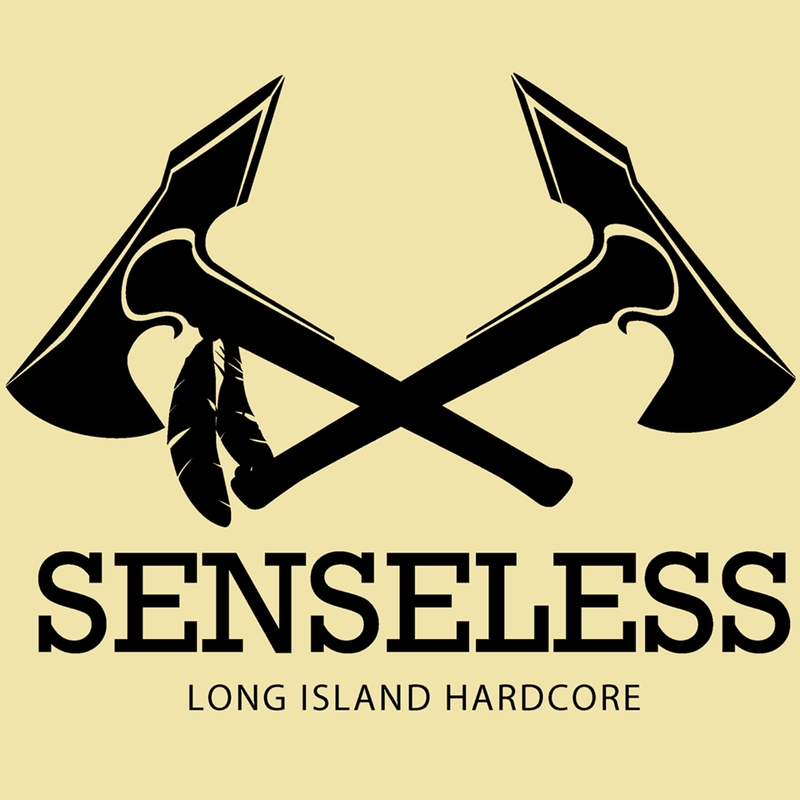 Upcoming Shows:
4/22/18 - Asbury Park Convention Hall - Asbury Park, NJ
"Criminal Minds" EP Review
New York Hardcore. What's there to say? It has a long standing tradition and Senseless are a band that look to keep the pure tradition alive with their new "Criminal Minds" EP. The EP kicks off with "Eyes Wide Open". The track opens up with a earth shattering breakdown to get things going. The pace is outstanding and really goes from fast two stepping to slamdancing breakdowns effortlessly. "Cold Judgement" is a shot of adrenaline. The track is the longest track on the EP closing in at two and half minutes but my goodness does it pack a serious punch. It's like getting hit with a boxing glove full of bricks. It's heavy as hell and should be enjoyed by everyone who's a fan of Hardcore music. "Swing Back" brings shades of upstate NY Hardcore such as Earth Crisis or GhostxShip with some incredible breakdowns, awesome pacing with a dash of chants. That end breakdown is something to be heard to be believed. The closing track "Dogma" goes all out. The audio assault is in the forefront and it simply devastates everything in its path. Hardcore music is in good hands with Senseless.
Verdict:
Senseless keeps New York Hardcore alive and well with their new "Criminal Minds" EP.
-Interview- (8/19/17)
1. How did you get started with music and how did you develop your sound? Who thought of the name "Senseless" and is there any meaning behind it?
Lex - Rock Band and alcohol.
Arty - I heard Metal and wanted to play it and one day I got around to doing it.
Jas - I started music in elementary school, and as far back as I can remember I always wanted to be in a Hardcore band.
Tom - Playing music was an excuse to hang out with my friends and as I grew up I just grew really attached to making music.
How did we develop our sound?
We met off craigslist and decided it sounded pretty good. We don't remember who came up with the name but it just clicked with everyone.
2. What do you want people to take away from your "Criminal Minds" EP?
We just want people to love the music as much as we do and have fun with us.
3. What's your favorite track to play live?
Tom/Lex - "Eyes Wide Open"
Jas/Artem - "Cold Judgement"
4. Who are three bands you'd like to tour with?
Kublai Khan, Back Track, Jukai, and Ceremony. We went with one band each. Because we couldn't narrow it down to three.
5. What are your three desert island albums that you'd never get tired of listening to?
Architects - "Hollow Crown" (Artem/Lex)
Parkway Drive - "Killing With A Smile" (Jas)
Taking Back Sunday - Tell All Your Friends" (Tom)
6. What's your take on the current state of Hardcore?
It's alive and kicking, constantly growing and we think it's starting to get the recognition that it deserves.
7. What's the current music scene like there in New York both locally and state wide?
Thriving.
8. What's your take on legal/illegal music downloading?
Guilty as charged.
9. What's next for Senseless?
Playing live shows, writing new music to put ourselves on the map. We are also considering bringing on a second guitarist.
10. Any shoutouts?
Chris Rini for recording us and helping us take our music to the next level.
All local bands in our scene that makes shows worth going to.
Lorenzo Iuculano for helping with logos and tshirt designs.
New Era Apparel in Oceanside for helping us out with merch.
11. What is your favorite animal?
CAT!