Shattered (Metal) - Hudson, Florida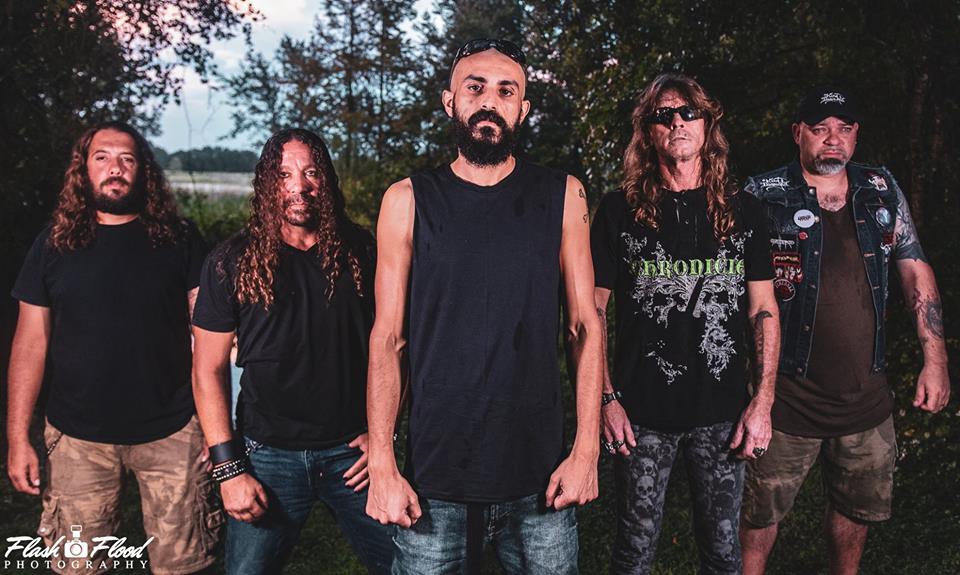 Shattered was founded by Tony Pettry in 2014 and obtained the copyright on the band name. The band had its ups and downs getting our cd recorded and released named "PRIDE" which has been released on Oct. 04th, 2017. Its hard to define the style of metal we play because of so many influences from the 80's to current. We are located in the Tampa Bay Area and honored to be in such a great metal scene which also is the death metal capital of the world. Shattered has been sponsored by Sinister Guitar Picks and Fireball Whiskey. We stay humble and appreciate all the support and our fans because we are nothing without you.
Upcoming Shows:
More shows coming soon.
"Pride" EP Review
The band Shattered is an act that has been putting it down strong in the Florida Metal scene for a bit now with their brand of Metal. Let's take a listen to their recent EP and let you know what it's all about. The opener "Parasites Of The Earth" is three minutes of Shattered getting you up to speed on what they're all about. Fast Metal, vicious vocals and an extreme controlled chaos that is rarely heard. "Crowd Control" will get the crowd moving for sure. The guitar work is top notch and the heaviness is off the charts. "Pride" starts off with some bass riffage to create a "calm before the storm" setting. The breakdown that ensues shortly after is a thing of beauty. The guitar solo adds a dynamic depth to the track as well. "To Forgive Is To Forget" has riffs for days. The track is a monster and is heavy as hell. It's mosh-tastic! "Battle March" starts off slow but picks up and unleashes fury upon the listener. The Thrash sound is prevalent with the track as it speeds along like a runaway freight train. The closer "Bound For Glory" is an exhilarating romp through the Thrash/Metalcore wilderness. It's everything Shattered is all about and it closes out the EP in exciting fashion.
Verdict:
Shattered go straight for the jugular with their recent "Pride" EP.
-Interview- (10/30/18)
1. How did you get started with music and how did you develop your sound? Who thought of the name "Shattered" and is there any meaning behind it?
Shattered is filled with veteran musicians that has many styles of music that we combined to make our unique sound. Tony Pettry and Tony Weaver thought of the name Shattered as we were brainstorming and that name really stood out to us.
2. What do you want people to take away from your music?
We want fans to enjoy our unique style we bring to the table and each songs complex riffs.
3. How would you describe your sound to the average listener?
I would describe our music as old school metal meets new school metal.
4. Who are three bands you'd like to tour with?
King Diamond, Anthrax, and Iron Maiden.
5. What are your three desert island albums that you'd never get tired of listening to?
King Diamond – Them , Danzig- How The Gods Kill, Iron Maiden – Somewhere In Time.
6. What's your take on the current state of Metal?
Metal is still going strong!
7. What's the current music scene like there in Florida both locally and state wide?
The local scene is one of the strongest I have ever seen when when everyone works together.
8. What's your take on legal/illegal music downloading?
That's a no no!
9. What's next for Shattered?
We are recording our new album named "Skinwalker".
10. Any shoutouts?
I would like to give a shoutout to Sinister Guitar Picks, Fireball Whiskey, and From The Depths Entertainment.