Short On Shame (Rock) - Detroit, Michigan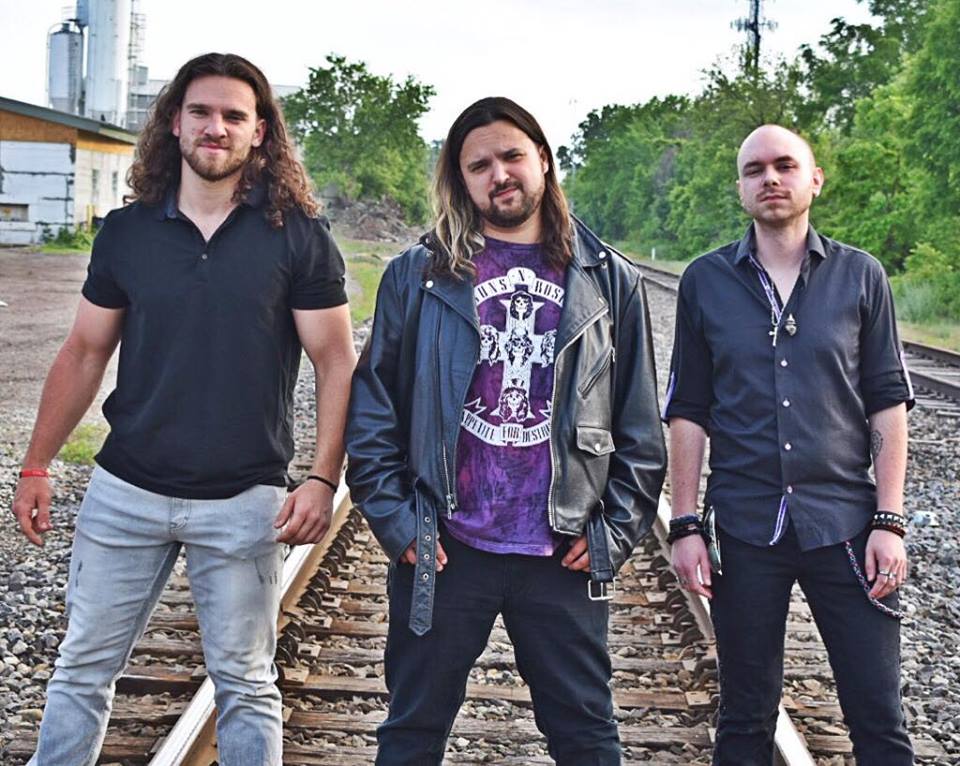 Short on Shame is an original band conceived as a new project for two experienced but frustrated Detroit songwriters who have each always known that music was the only thing we've ever wanted to do. Once our lineup was completed, Short on Shame began priming our original blend of hard rock for the stereo and the stage.
As respectful and professional as any local rock band, and armed with a growing arsenal of original songs which incorporate aspects of grunge, punk rock, contemporary pop, outlaw country, metal, and classic rock, we are hellbent on taking great strides on our journey to be heard on a national level, and sharing with everybody the unforgetable times and irreverent spirit that made us all fall in love with rock and roll.
Upcoming Shows:
More shows coming soon.
"The Cold Shoulder" EP Review
This new effort from Short On Shame is the follow up to their 2014 "Third Degree" EP. This new EP is a step up from their previous material and with some amazing guitar solos, highly infectious choruses and an overall great EP, they're well on their way to making their mark on the Rock world. The opening track "What Comes Next" is a solid Rock opener. The track is no frills, in your face and packs plenty of bite. "All I've Ever Been" has the same vibe as their earlier track "It's Time". It's a fun track with high energy and should have no problem in getting the live crowd moving around and singing along. "Dirty Water" is slow, sludgy and features a guitar riff that'll get stuck in your head for days. It wouldn't be surprising to hear that this was a fan favorite. It hits all the right notes in all of the right ways. "Everything's Falling Apart" has a 90's Alternative Rock sound to it and really branches out. The extra layer of vocals of "ooo's" along with the otherworldly chorus make this a stand out track. "Forget Me" is a bit slowed down before trying to balance itself out with a soaring chorus. It's a nice break in the action and will give the listener a breather before the remaining tracks. "Still" is a hit in the making. It's a kick ass track that people will be singing along to in no time. Listen to this track immediately, you won't be disappointed. "The Cold Shoulder" is the closer and also is the hardest track on the EP. It features a ton of crunch and is a roller coaster of sound that pushes and pulls the listener in all directions before closing out the EP in high fashion.
Verdict:
Short On Shame take their Rock sound to the next level with their new EP.
"The Third Degree" EP Review
Short On Shame have new music on the horizon, with that in mind we go back to 2014 and revisit their debut effort in the "Third Degree" EP. "Friends" opens the EP up with a crunchy track. The rockin' riffs with the straight up rock vocals really make this track a solid opener. The track is upbeat, guitar solo is amazing and its chorus make it a track that really delivers. "It's Time" starts off with an alternative rock opening and then cuts into a bass riff and an outstanding track that has high radio potential. It'd be hard to listen to the track without bopping your head or tapping your foot to the catchy chorus, guitar solo and riffs throughout the track. "Sharks" is a high energy track that really raises the bar for the EP. It's a single through and through as it's catchy as hell. "Empty Bottles" slows things down a bit from the high tempo of "Sharks". There's a dash of late 90's rock influence in the track. The track has depth which adds even more replay-ability to the EP. "Told You Before" kicks things back in high gear with an opening guitar solo which then transitions into its high octane verse. The chorus is good and with the guitar work that follows, it's even better. The sing along at the end of the track is a nice touch. "Red, White And Black" is a solid rock track. It really showcases how effortlessly the band can make an absolute banger of a rock song. "Pictures" closes out the EP with a driving rock song that's sure to build that lasting appeal to the listener. The guitar work on the track is stellar. Don't fret once the EP is over though, it won't be too much longer until new Short On Shame music is out.
Verdict:
Short On Shame have an spectacular debut EP here. Every single rock music fan should own this EP. New music is coming soon from them so get ready!