Signs of Insanity (Metalcore) - Elkhart, Kansas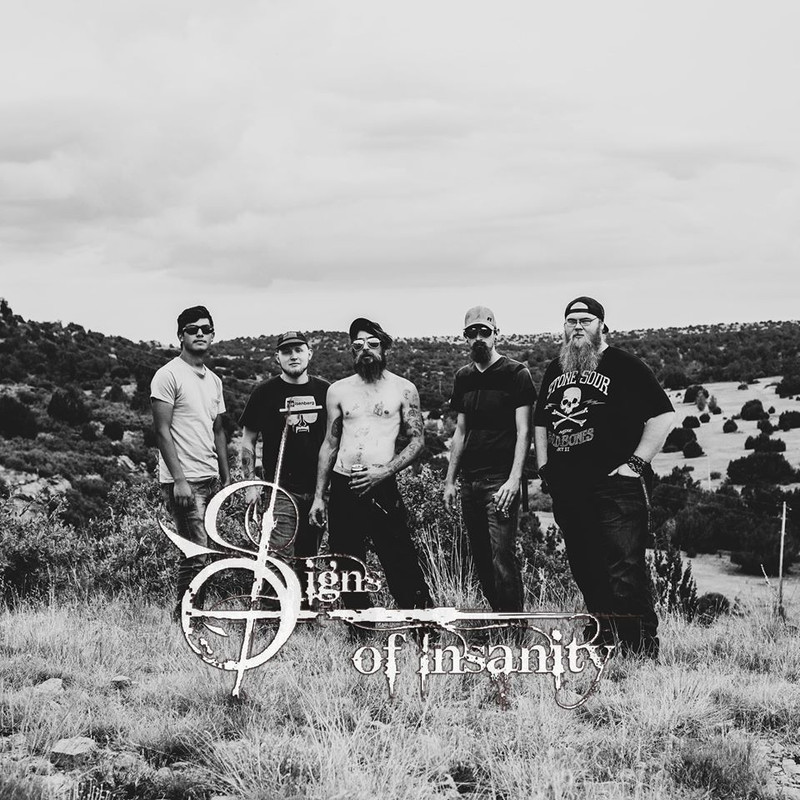 Signs of Insanity are a five piece metalcore band originating from the Kansas/Oklahoma panhandle area. Guitarist/vocalist Shannon, and bassist/vocalist Clayton come from a quiet town in Kansas known as Elkhart. Tristin (guitar), Casey (vocals), and Jason (drums) come from a little hole in the ground known as Boise City in the Oklahoma panhandle. The five of us cannot wait to share our music with you as we start pumping out more songs and shows in the future!
Upcoming Shows:
More shows coming soon.