Signs of Insanity (Metalcore) - Elkhart, Kansas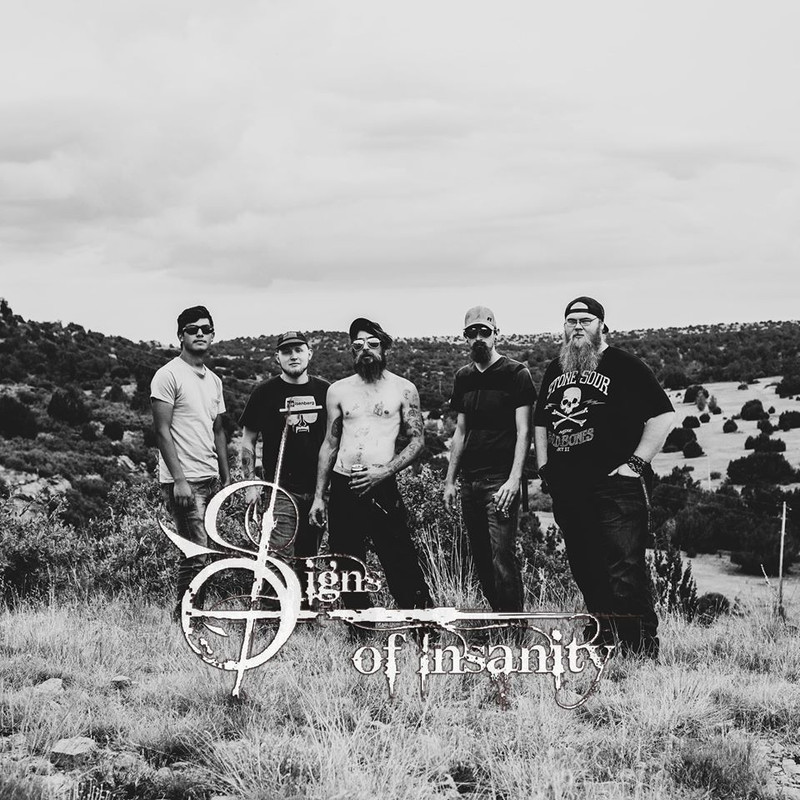 Signs of Insanity are a five piece metalcore band originating from the Kansas/Oklahoma panhandle area. Guitarist/vocalist Shannon, and bassist/vocalist Clayton come from a quiet town in Kansas known as Elkhart. Tristin (guitar), Casey (vocals), and Jason (drums) come from a little hole in the ground known as Boise City in the Oklahoma panhandle. The five of us cannot wait to share our music with you as we start pumping out more songs and shows in the future!
Upcoming Shows:
More shows coming soon.
"Into The Storm" EP Review
The opener "Arms Wide Open" blasts in with the force akin to Bury Tomorrow and their style of Melodic Metalcore. The back and forth between harsh and melodic vocals keep things tight, clean and heavy throughout its length. The chorus is catchy and keeps things moving on a nice pace. There's a really really nice guitar solo on the bridge that sets up a thunderous breakdown. "Wings of Eulogy" kicks right in fast, heavy and melodic. It keeps the breakneck pace chugging along as it has a more melodic tone than the opener. It's more radio friendly and there's a guitar solo that takes it to an even higher level. "A Better Day" is hard and heavy from the get go. The head banging factor is off the charts and the melodies are easy to cling on to as it treks ahead on the more Hard Rock side of things. "When The Sun Don't Shine" picks up the pace and goes full speed ahead. The track oozes adrenaline and pulls no punches as the mosh inducing sound takes over. The closer "Home" wraps up the EP nicely as it's probably the heaviest track. The band goes all out and their sound really shines bright as it's five minutes of Metalcore bliss.
Verdict:
Signs of Insanity have an extremely bright future ahead of them via their newest EP.