Sikario (Death Metal) - Chile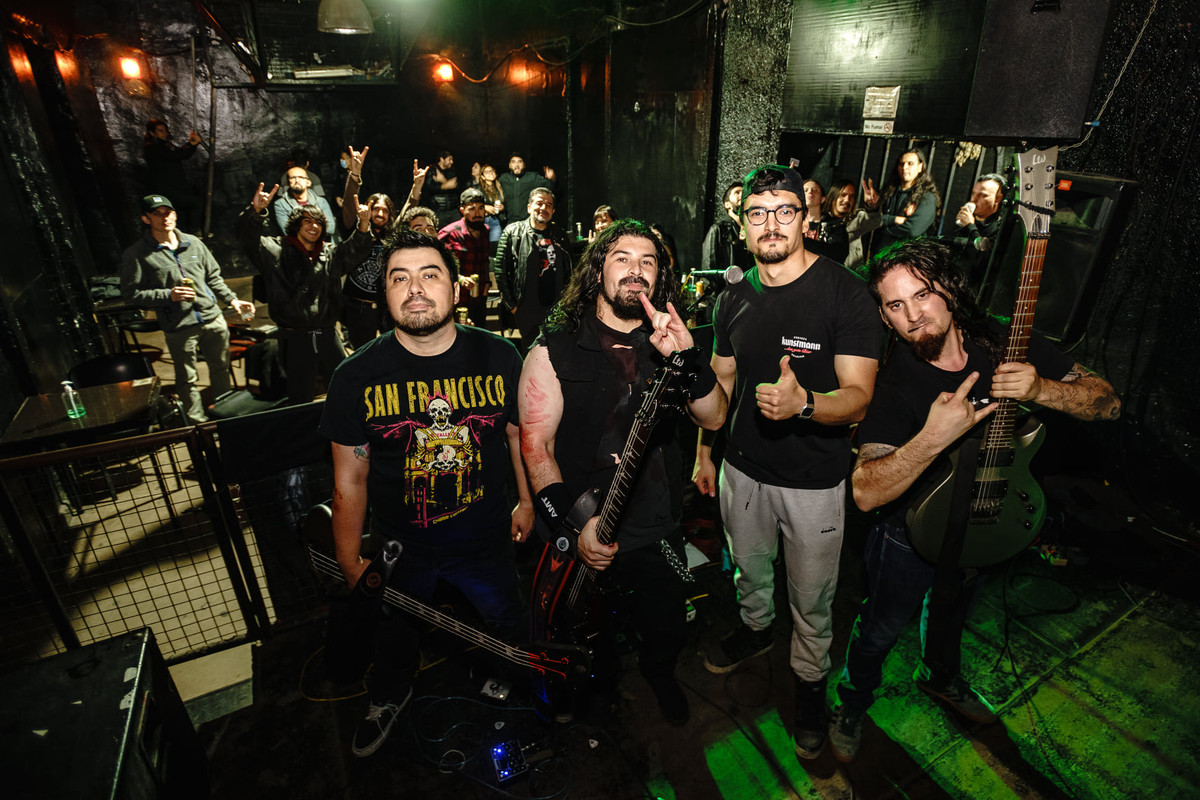 Sikario is a band formed in Santiago of Chile in the middle 2005. On its first steps, their member's different influences where mixed from classical death metal sounds with the new wave of metalcore and european metal. During the 2006, the band began to work on different songs that finally saw the light the year 2009 on the first official EP called "The Elegant and merciless revenge of the being". After it's succes and different chilean cities's shows, the year 2013 their first LP was released, called "Noocracy". This disc, released by the chilean record label Australis Records was considered as one of the chilean death metal revelations. The year 2015 the band released "The Hunting" which is their first single from their new material "Awakening" which is on recording process under the latin american record label DARK ART Lugubrem Pord. In charge of the well known engineer and producer Erick Martinez (during this 2009 two of his works postulate to best metal disc on the Pulsar awards) in Orange studio.
"The Age of Disease: Awakening" EP Review
"From Beyond" builds an atmospheric open to the EP as it draws on ambient sounds and moody riffs to set a dark tone. The track unleashes its fury around the one minute mark as the circle pits rejoice. The instrumentation is the showcased feature here as the vocals take a back seat to the onslaught of Death Metal heaviness for the three minute span. "Evil Glass" blasts right in with Death Metal brutality that gets the blood flowing early and often. The pacing cranks into an even higher gear with its melodic instrumentation shortly after. The pacing drops down once again into a more downtempo breakdown around the one and a half miute mark along with a guitar solo. The halfway marks up the ante with its aggression as the riffs swirl around distorted vocals and a massive guitar solo enters the fray. The last minute of the track sees it go all out with its Death Metal tinged brilliance. "Rotten Head" opens with a sludgy breakdown that transitions into a more steady pacing for the first verse. The shift into more melodic riffs bring a whirlwind of riffage and groove. The guitar solo leading up to the two minute mark is fantastic in its delivery. The last minute or so sees the track go bonkers with its much more cranked up Death Metal sound taken to 11.
Verdict:
Sikario pulverize everything in their path with their destructive new EP.