Silverwing (Rock) - North Carolina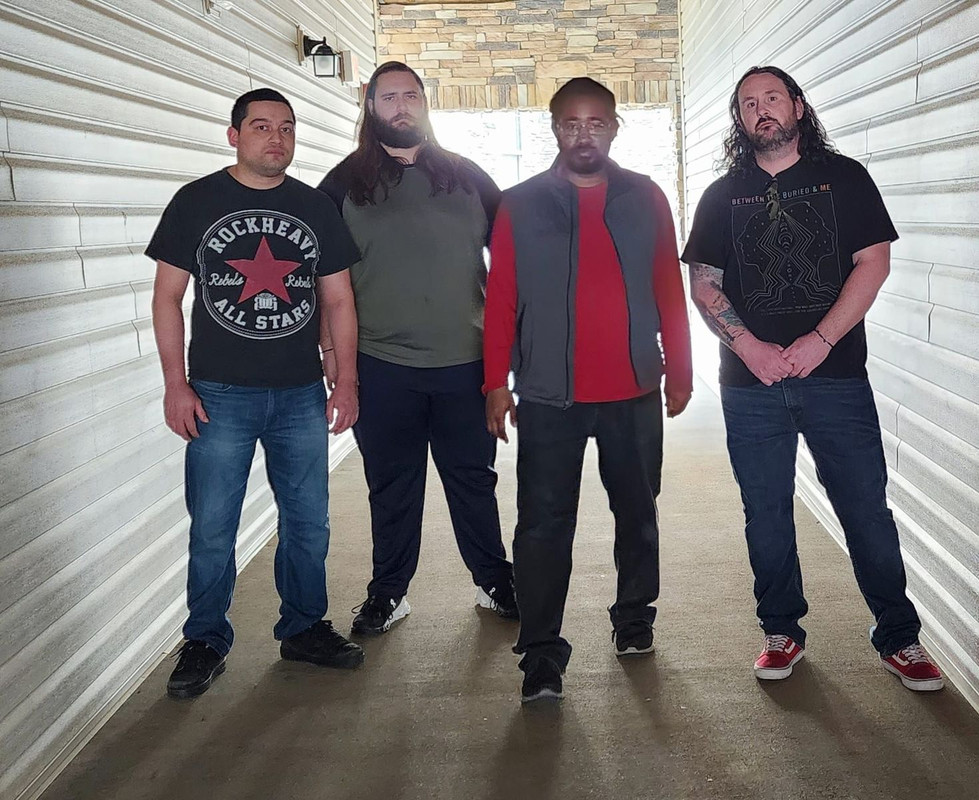 Formed in Late 2021 by vocalist Eddie Clifton and drummer William Chipps during an Uber ride, Silverwing started off as a simple idea between the rider, Eddie and the driver, William. At the time, Eddie was on his way to another rehearsal for an R&B group, the Neveah Experience and the nearly forty-five minute ride provided ample time for them both to discuss music and the potential for a future project together. Originally formed under the name Argyroneta, referencing the spider species that lived exclusively under water, the band was slow starting, cycling through a number of members while they attempted to find their stride.
Before performing their first show in early November of 2022, Argyroneta had changed its name to Silverwing and had a solid line-up of two guitarists (Zack Hamacher and Treston Maurer) performing with Eddie and William. The name, Silverwing, came about after a deliberation about the difficulty in pronouncing "Argyroneta" for some and, while keeping true to the theme of silver within the original name, it proved to be a name that the band could truly rally around. While they lacked a permanent bassist, they performed three shows at the end of 2022, including opening the first Queendom Winterfest show at Club O in Greensboro, North Carolina, as well as performing at the Monstercade in early 2023 alongside Bunker Hill Bloodbath and Logan Abdo. While Treston would step away from the band in 2023, Jacob Tidwell would soon join as a new, permanent bassist for the band. Their demo, DEFEKTYVE, was released on their website, but Silverwing's first EP, Fallen Angels, is set to release in late 2023 with more shows intended to be performed across North Carolina and, soon, across the country.
-Interview- (3/24/23)
1. How did you get started with music and how did you develop your sound? Who thought of the name "Silverwing" and is there any meaning behind it?
All of us got started in music in different ways. Eddie was in a boy band and several other bands in Indianapolis before relocating to Charlotte. He released a solo EP entitled DEFECTIVE before moving to Charlotte and those songs became the basis of what Silverwing grew to become. It started when Eddie (keyboardist and vocalist) met Will (drummer) while in an Uber ride. They discussed forming a band and, after finding a guitarist and bassist, they began to work on revising and improving the music that Eddie brought. Despite cycling through several members and trying to find the perfect line-up, Silverwing played its first shows at the Milestone Club, the White Rabbit Pub and Club O at the end of 2022. Originally called Argyroneta after the spider, the decision was made in early 2022 before the first performance at the Milestone Club to change the name to something a bit easier to pronounce while still keeping true to the idea of "silver".
2. What do you want people to take away from your music?
We want our music to really reach out to people and to create a rapport on an emotional level as well as to give people something strong to hear. While it isn't as heavy as metal, each song has a story behind it and can relate to numerous people on several different levels.
3. How would you describe your sound to the average listener?
Our sound is very much piano-based rock. The majority of the songs were built from the piano outward which is extremely noticeable in how the piano and strings are layered and provide the basis for where the guitars and bass fall. The vocals are clean and practiced and provide a determined, yet vulnerable sound that while reaching out also allows itself to stand alone.
4. Who are three bands you'd like to tour with?
Professional bands: Evanescence, Halestorm, and Nightwish.
Underground Bands: Bunkerhill Bloodbath, Lilith Rising and The Silencing Machine.
HONORABLE MENTION: Logan Abdo, a very close and dear personal friend of the band.
5. How has Covid affected what you do?
Covid has actually proven to be a benefit to Silverwing. Without Covid, Eddie would have likely stayed in Indianapolis and Silverwing, as it exists now, would likely have never formed. It provided Eddie the time and space to write the music that Silverwing now plays and has provided space for the craft to be honed and refined.
6. What's your take on the current state of Rock?
Rock as a genre is constantly shifting and evolving. While Silverwing's music does harken back to an early 2000s style and is heavily reminiscent of bands from that era, Silverwing does allow itself to learn from newer bands and to approach new challenges and ideas with open minds and hearts. While Rock may be starting to take a backseat to heavier, more Metal sounds, rock is still a very needed and necessary bridge for the gap between softer genres like Pop and R&B and the harsher sounds of Metal.
7. What's the current music scene like there in North Carolina?
The current music scene is blooming with several venues booked out throughout the season and some for the remainder of the year. It's busy enough that venues have turned away several bands due to lack of time.
8. What's your take on the royalties that streaming services pay out to artists?
The royalties paid out by streaming services do not always match what they should. Most artists are more fairly compensated by playing shows at good venues and by selling their own merchandise and music in person, as well as by providing their services as artists to others as session musicians or backing bands.
9. What's next for Silverwing?
Silverwing has plans to release a new song every month with small performances starting in April. Plans include doing personal interviews, acoustic performances, and playing larger shows. The plan is to have a finished EP or (more hopefully) a full album of music ready for release by the end of 2023.
10. Any shoutouts?
A special shoutout to Chris Helton, who helped Silverwing book their first show at the Milestone Club in Charlotte. While his band might not have worked out and we're sorry that he wasn't able to find his success, we're honored and pleased to have worked with him and wish him the best of luck in his future.
Logan Abdo, a close personal friend whose music is powerful and drives us to be even better. We've played several shows with him and can honestly say that, more than anyone else we've played with, he's the most deserving to be successful.
To Lilith Rising, The Silencing Machine and the Neveah Experience, three groups that our frontman worked with that helped him develop into a much better musician and artist.
To Bunkerhill Bloodbath, another awesome band that would truly do well on the larger stage that they do deserve.