Sinful Ways (Metal) - Ottawa, Canada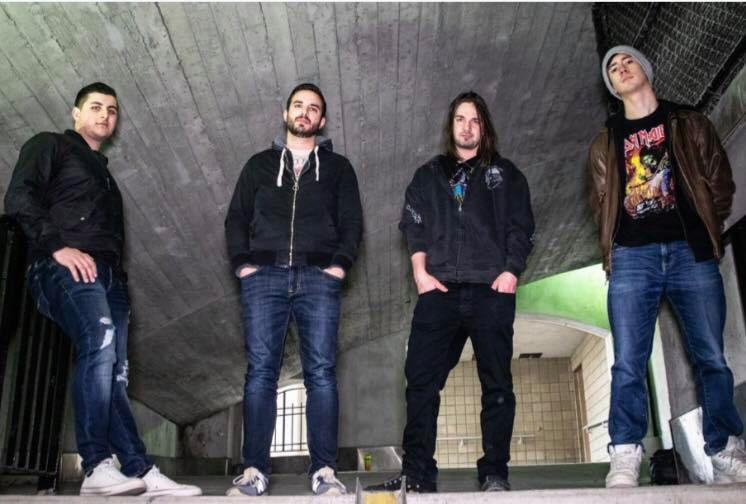 Upcoming Shows:
More shows coming soon.
"No Escape" Single Review
The track starts off with some melodic Metal instrumentation for the introduction before slowing down and blasting into the meat of things around the 45 second mark. The breakneck speed is on full display as the riffs just keep coming as the All That Remains type vocals kick in. The harsh vocals come through and combined with the heavier instrumentation will make the live crowd as aggressive as ever. The soaring chorus continues and the track transitions into the next verse. The chorus comes through loud and proud before the bridge which includes a nice solid build to a pretty devastating breakdown and incredible guitar solo to close things out.
Verdict:
Sinful Ways take no prisoners with their new explosive single.
"To Hell Tonight" EP Review
The title track opens up the EP and it simply shreds. The near six minute track has vibes of Thrash Metal in its delivery and vocals that keeps things going along a high clip. The clean sung vocals are a nice touch and add a nice touch of depth. The clean vocals don't overtake the track nor veer it into Melodic Metalcore range. The guitar solo that follows showcases the true talent right before it blasts right back into the furious fray. It's a great opener that sets the whirlwind tone. "Modern Messiah" will get the circle pits churning along right from the get go. The track has a nice balance of melody, brutality and brings up shades of As I Lay Dying. "Rest In Piece" has a nice starting riff that immediately hooks in the listener. The track is more melodic and brings up Evergreen Terrace vibes with its faster pace and vocals. "Apologies" goes all out with its ferocity. The riffs, breakdowns and melody make it an awesome closer. Four tracks is not nearly enough and you'll definetly want to keep your eyes and ears on this band.
Verdict:
Sinful Ways gives you that dose of Metal adrenaline that you never knew you needed.