Skeptic Lens (Progressive Metal) - Ohio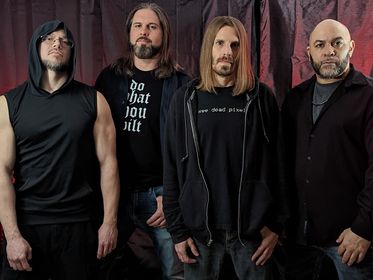 A breath of fresh air. Mixing melodic riffs and clean vocals with aggressive djent and progressive time signatures. Skeptic Lens is here to take the music scene by storm. With a focus on dynamic song structure, to drive your emotions and paint a picture by providing depth. Beyond the music, Skeptic Lens self-produces video and other media content. Our live show is well rehearsed and is played to a video backdrop to enhance our fans experience. Our intention is to bring an arena show to your local venue.
"Give Up the Ghost" Single Review
The track starts off with some serious high octane riffs to get things on a rockin' note from the get go. The mix of melodic and aggressive vocals take over during the first verse to build a more dynamic sound. The build and chorus itself are a nice bit of intensity to get the mosh pits going fully along nicely in a live setting. The bridge around the three minute mark features a bouncy breakdown alongside melodic vocals and a guitar solo that takes things up a few notches. There's a touch of Nu Metal to the bridge but the ending sees the track close out with the chorus and bridge again to wrap up tightly.
Verdict:
Skeptic Lens create chaotic Progressive Metal carnage with their "Give Up the Ghost" single.