Sonic Guns (Rock) - Switzerland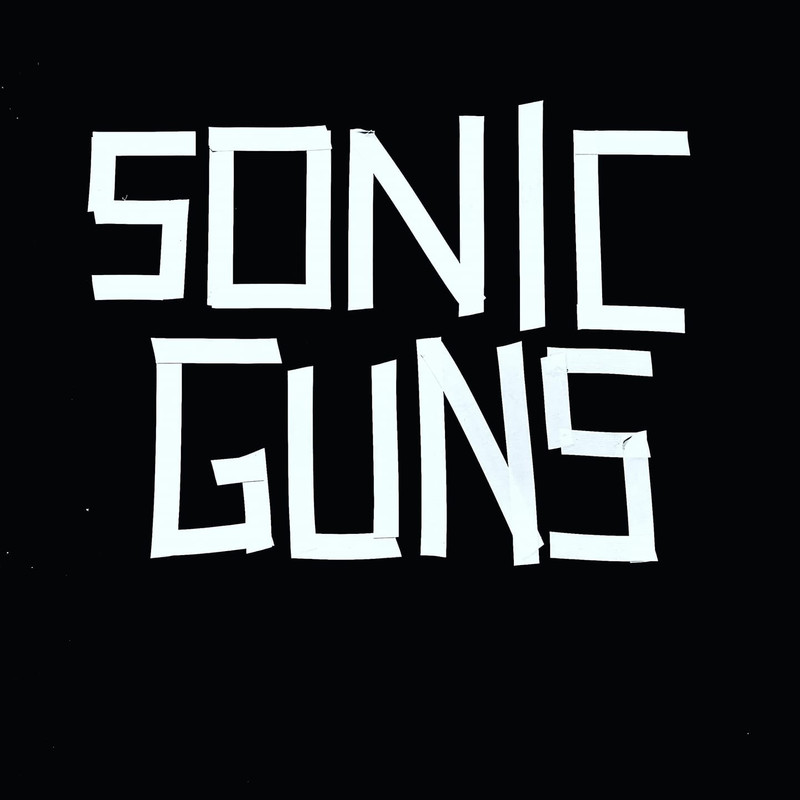 Sonic Guns was formed in Switzerland in 2020 by founders Ronnie Martin and Daniel Brügger. Ronnie and Dan have been making music together since they were children and played in many bands until they formed Sonic Guns. The aim of the band is to play rock to dance and party along. The first single was released on January 28th and is called [Caught You in the Eye] and more songs are on the way.
"Knew Your Name" Single Review
The track kicks off with a build and explosion of Alternative Rock riffage. The instrumentation takes over and the vocals kick in toward the minute mark. The melodic first verse drives towards the upbeat Rock instrumentation alongside melodic soaring vocals. The second verse keeps the steady Alt. Rock path and helps create a super catchy sound overall. The bridge switches things up into a more synth heavy sound around the three minute mark before joining force with the high octane Rock sound. The chaos that ensues with everything coming together, along with the chorus, helps close the track out in epic fashion.
Verdict:
Sonic Guns fire on all cylinders with their newest single.
-Interview- (2/14/22)
1. How did you get started with music and how did you develop your sound? Who thought of the name "Sonic Guns" and is there any meaning behind it?
We both started to play the guitar very young. First, we each learned for ourselves and later, we joined the school band. After school we formed our first band and had our first experiences writing songs, playing live, and finding our sound. Daniel later joined a cover band and a short time later, a place on the bass guitar became free and so Ronnie filled in and started to like playing Bass. We had a few concerts in the cover band and were able to gain a lot of live experience. However, the band broke up after a while so, the two of us founded SONIC GUNS. Ronnie came up with the idea for the name and explained that sound weapons are used to break people up in a non-lethal way, which shows the power of sound breaking people up but also bringing them together.And also, we thought it sounds cool, to be honest.
2. What do you want people to take away from your music?
We want to create a good atmosphere with our music, to have a good time to celebrate and dance, to enjoy the moment and forget the troubles of the world for a bit.
3. How would you describe your sound to the average listener?
We would describe our sound as Rock that is motivating you to dance embellished with synthesizers, a fat drum beat, and lots of energy.
4. Who are three bands you'd like to tour with?
We would be happy to tour with any Band that is cool to hang out with, but many names pop up in our minds like Royal Blood, Automatic, Queens of The Stone Age, and many more.
5. How has Covid affected what you do as a band?
Just before corona started, we planned to move to England to build up a band and make music. But then Corona put a stop to that and we had to change all our plans. Nobody knew how long it was going to last and, in the beginning, we weren't aware of the fact that years would go by without any live concerts. So, we just sat in the studio and wrote and recorded songs. We hope that this will soon come to an end and we can rock on stages again.
6. What's your take on the current state of Rock?
We think that rock is in a good position at the moment, there are tons of good bands but they just don't get the same attention as pop or rap artists. There are always new bands with new sounds and that's the beauty of it.
7. What's the current music scene like locally there in Switzerland
Well, the live music was pretty much on hold for 2 years but now thankfully it starts to open up again. In terms of the music itself, I think Switzerland is very mixed, that's why we have a lot of cool bands playing anything from pop in Swiss dialect to metal. We also have a few good Open Airs and Festivals with local and international bands.
8. What's your take on the royalties that streaming services pay out to artists?
If you think about what you used to pay for CDs or records, the royalties on the online platforms are very low, but at the same time you can reach people all around the world with your music, so it is a bittersweet thing. But we are just happy that our music is being heard.
9. What's next for Sonic Guns?
As I said, we are still pretty much at the beginning. We want to give it everything, write more songs and start on our first EP or Album release, and be back on stage as soon as possible.
10. Any shoutouts?
We want to thank all those who support us and, share and listen our music. Also, thanks to Verwaltzen Productions and Trakworx recording for mixing and mastering our two singles.