SoulDaemon (Death Metal) - Italy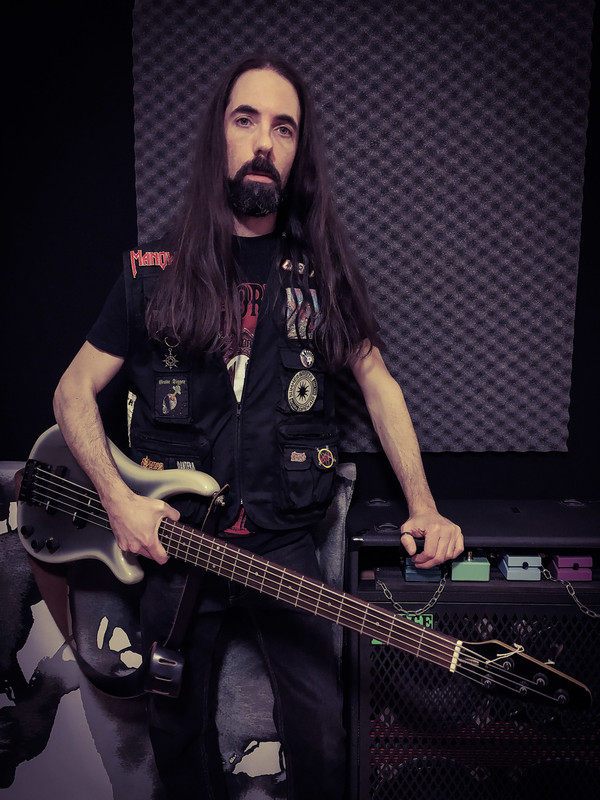 SoulDÆmon bass project was born in 1999 in Padua, Italy. The influences are the old school 80's and 90's Heavy, Death and Black metal tunes. The distorted bass guitar creates a gloomy atmosphere like oppressive dreams, coupled with some nihilism, fears and apocalyptic visions. Ten years later, in 2009, Mark contacted the guitarist AndyChrist (Lowiper, Mill of Stone) and the drummer Lord Putridus (ex Algol) so the project became a band. Between 2009 and 2016, the band played many concerts, festivals and produced one album. In December 2016 Lord Putridus left the band, and after some month AndyChrist became a session guitarist. SoulDÆmon back to roots, and Mark was working on Evil Tree, when in 2019 the guitarist Mark Alresh joined the project. Later, in February 2021 Oph Seprent (drums) joins the band.
"Dead World" Single Review
The track opens with a slight Sludge feel before blasting full speed into the Death Metal terrirtory. The harsh covals combine diwth the speed and intensity of the instrumentation perfectly as it steadily glides along the vicious path. The track amps up and dares the listener to keep up. Around the four minute mark, the track bursts open with more awesome instrumentation that keeps the track going until its fade out at the end.
Verdict:
SoulDaemon's "Dead World" is only the beginning so Death Metal fans pay attention.