Space Hug (Pop/Rock) - Minnesota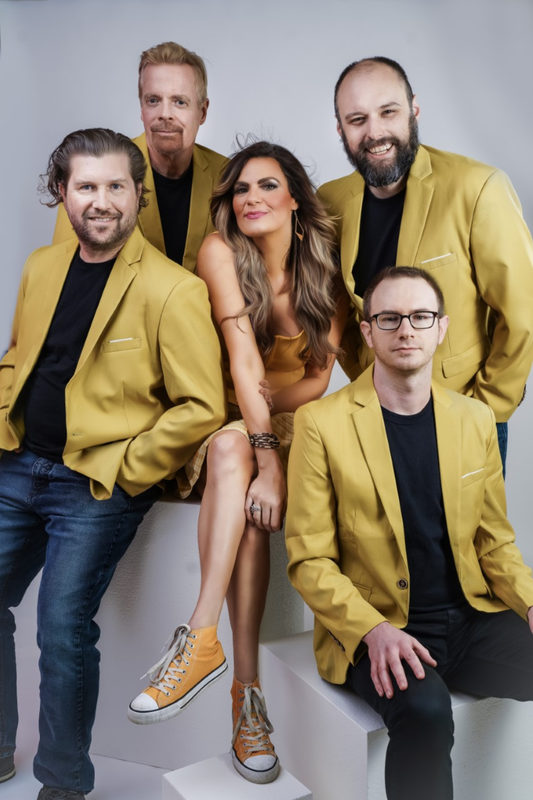 Space Hug is a creative concoction, initially mixing the quirky talents of songwriter, Erik Newman, and vocalist, Adrianne Prettyman, who later joined forces with musical giants, David Kolar (keys), Ryan Barrett (drums), and Brett Haugen (bass). Their sound is a sonic blend of driving guitar riffs, sensual vocals and innovative keyboard countermelodies. Lyrics cover a broad range of topics from the personal to social commentary. Born in the COVID era - where people must hug at a distance - Space Hug has begun their journey to bring beauty and meaning to the strange times we live in. Catch the ride and enjoy a safe embrace.
-Interview- (3/25/23)
1. How did you get started with music and how did you develop your sound? Who thought of the name "Space Hug" and is there any meaning behind it?
Erik and Adrianne met in a previous band of hippies and dreamers. Through life's circumstances, they both left that band but continued their friendship, eventually fell in love, and got married. Their sound was developed during the first COVID lockdowns when they collaborated on initial recordings in their home bubble/studio. They named their collaboration "Space Hug" because the only option to hug during the lockdown was through space…and Adrianne is an especially avid hugger. Finally, after the vaccine changed the world, they recruited super talented Twin Cities musicians to become band members who would complete and develop the sound.
2. What do you want people to take away from your music?
We offer a variety of pop/rock styles that cover a gamut of topics like life, love, work, play and friendship…and of course, the coolest dog in the world, George. Go ahead. Fight us on that. George will dominate.
3. How would you describe your sound to the average listener?
Diverse pop with touches of rock, americana, jazz, 80s, and 90s guitar and sprinkles of fun!
4. Who are three bands you'd like to tour with?
Metric, Brandi Carlile, and War on Drugs.
5. How has Covid affected what you do?
We were basically formed BECAUSE of Covid. We were locked up together and decided to work on songs and record. It's a silver lining that we never saw coming.
6. What's your take on the current state of Pop/Rock?
Pop/Rock is fine in that, if you look hard enough, there is something for everyone. The difficult part is that now that there is no sellable product, no record deal…it's hard for bands to generate revenue record sales
7. What's the current music scene like there in Minnesota?
The original scene is struggling. Cover bands have taken over. Musicians don't see the benefit in writing. Instead they focus on entertainment and covering pop hits in the local bars, as it's the most lucrative option.
8. What's your take on the royalties that streaming services pay out to artists?
It's a joke really. Hardly anything compared to the days of records and CDs.
9. What's next for Space Hug?
We just want to continue to write songs, play gigs, do music videos and enjoy the creative experience and each other's friendship.
10. Any shoutouts?
Grateful to all our fans, friends and families for their support!