Spineless, Heartless (Emo/Pop Punk) - Northwest, Indiana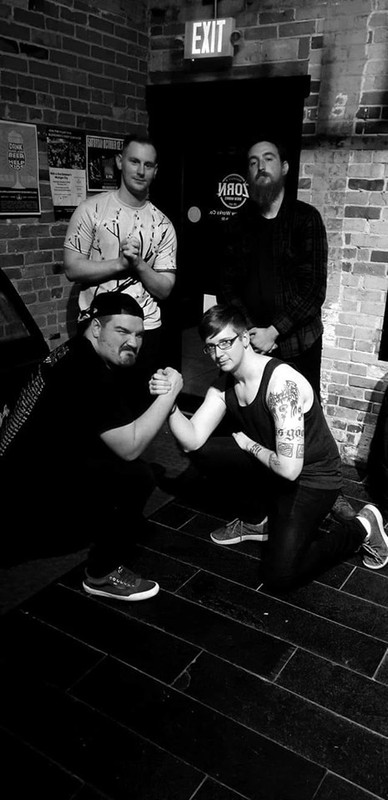 Upcoming Shows:
1/25/20 - Santa's Winter Wonderland - Schererville, IN
"The Map" Single Review
Young upstarts Spineless, Heartless are back on the scene with their new single "The Map". Let's dive on in and tell you why they elevated their signature sound to even greater heights. The track kicks right in with an easy going sound that is melodic, soothing and keeps things driving at a nice pace. The chorus is nice and bouncy as it veers into more modern New Found Glory territory. The track then breaks through the clouds as it shoots high with melody before it slowly comes back down. The building bridge gives way to the ultra catchy chorus before closing out things out.
Verdict:
Spineless, Heartless have a superb single that aims to take them to even greater heights.
"A Mess Like Me" EP Review
Spineless, Heartless are a band on the rise due in part to their hard work and their ultra catchy recent release "A Mess Like Me". Let's dive in and tell you why you need to check them out in our newest review. The opener "Reasons To Call" is a minute and a half long mostly timid long before blasting into a more upbeat tone towards the end. The next track "Powerless" has that more modern Blink 182 sound that encompasses driving riffs as well as some pretty nice melody. "The Opiate" has shades of The Wonder Years as it straddles the line of Alternative Rock and Pop Punk. It showcases perfectly why it was chosen as a single. "Hospital Bed" has a ton going for it. The many layers of the track are in the forefront as the twists and turns of riffs, melodies and bounce of Pop Punk all shine bright. The closer "Heathers" takes a bit to get going but once it does, it swings back and forth with melody and an edge that will stick with the listener for quite awhile.
Verdict:
Spineless, Heartless have a true gem of an EP that deserves your attention as soon as possible.
-Interview- (2/11/19)
1. How did you get started with music and how did you develop your sound? Who thought of the name "Spineless, Heartless" and is there any meaning behind it?
We had gotten started with music just being in other local bands, and eventually deciding to form our own. The name Spineless, Heartless came from a phone call, where he called his ex best friend Spineless.
2. What do you want people to take away from your music?
We want people to feel as if they can relate and be able to enjoy the music as much as we do.
3. How would you describe your sound to the average listener?
If we had to describe our sound... It would be a mesh of different forms of emo/pop punk with a hint of progressive elements.
4. Who are three bands you'd like to tour with?
We'd love to tour with Pedro The Lion, Manchester Orchestra, and Microwave.
5. What are your three desert island albums that you'd never get tired of listening to?
Weezer - Blue, Neutral Milk Hotel - In The Aeroplane Over The Sea, and Green Day - Dookie.
6. What's your take on the current state of Emo/Pop Punk?
Emo and Pop Punk have definitely taken a different route, and have shelved their formulaic past. Bands are just changing so much, and we love it.
7. What's the current music scene like there in Indiana both locally and state wide?
There aren't too many bands in our area, but we do have some great ones. We find ourselves traveling, mostly to Chicago.
8. What's your take on legal/illegal music downloading?
Downloading music illegally definitely takes a hit on the artist. Don't expect people to support you when you do support them.
9. What's next for Spineless, Heartless?
We're currently finishing the mixing process for a new single. We have a ton of shows coming up.
10. Any shoutouts?
Shout-out to our families, and our friends in
Carrying Torches
.