Steal Reserve (Punk) - Long Island, New York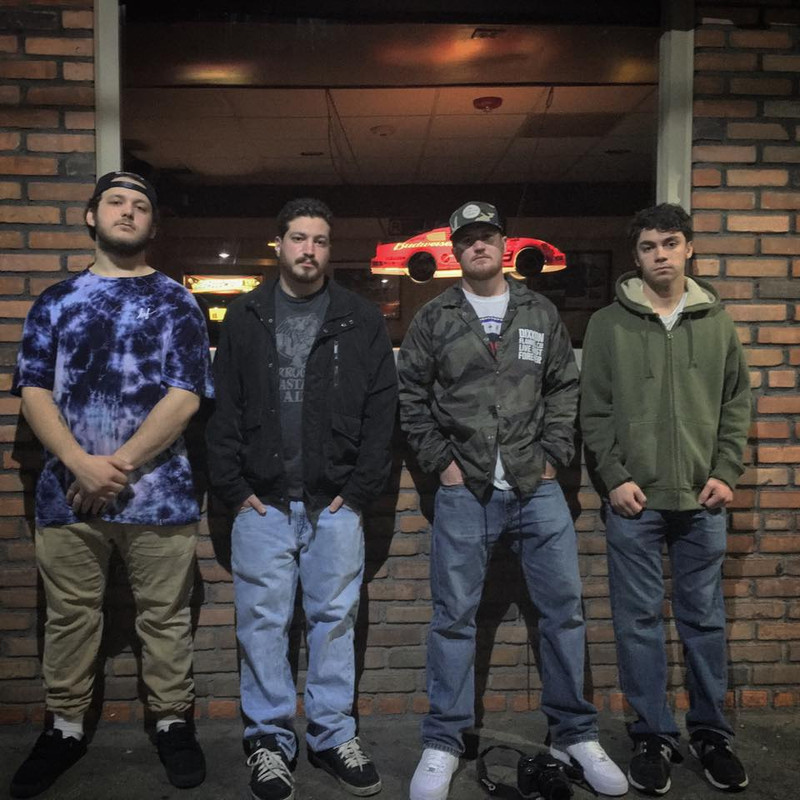 Steal Reserve is Punk in its purist form: frustration, anger, hope, and honesty. Reigning from Long Island, New York, in the midst of the punk and hardcore apocalypse, Steal Reserve delivers an old sound with a new feeling. A feeling of nostalgia coupled with originality. Truly one of the most honest, cutthroat, and pure displays of art and performance in the scene today. The energy and emotion they bring to every show, and every song is undeniable.
Upcoming Shows:
More shows coming soon.
"Accidental Outlaw" Album Review
Steal Reserve are a Punk band from Long Island, NY who recently released this eight track album. Let's not waste any time and dive in to see what they're all about. "No. 1 Contender" starts off the EP with some upbeat drums and bass riffs before erupting into a fast and bouncy intro. The pure Punk sound brings to mind Pennywise with a touch of Sick Of It All in the vocals. It's a hell of an opener and even features an outstanding guitar solo. "Letters Home" kicks things up a few notches and really excels in taking the listener through the Punk wilderness. The track is easy to sing along to and tap you feet to as the instrumentation is top notch and energetic. "Wheel of Justice" has that old Bouncing Souls vibe to it as it cranks the Punk volume and is unapologetic in its approach. The live crowd will have fun with this track for sure. "Sinking Ships" is a driving, high tempo track that is perfect for getting the blood pumping. It's a fun track to jam out to. "Radio" clocks in at two and a half minutes but doesn't hold anything back. The track is loud, fast and melodic in its core. It's quite the track. "Rust" has a different feel to it as it sways into a more rustic, down south vibe. It's a different direction but it showcases the awesome depth that the band is able to churn out. "Miracle" slows things down a bit and creates a blues sound. The track is kind of like a ballad but still has that "bite" to it. "Stamina" closes out the EP in style as it's five and a half minutes of just pure Punk at its finest. Its a spectacular closer and should pull in fans looking for that old school Punk thrill.
Verdict:
This new album from Steal Reserve is Punk-tastic and should be listened to right away.
-Interview- (7/19/17)
1. How did you get started with music and how did you develop your sound? Who thought of the name "Steal Reserve" and is there any meaning behind it?
We've all been playing since we were young, but we're pulling a lot of differenct influences together to make our sound. It's kind of just a reflection of what we listen to and how we feel. The name Steal Reserve came from the Malt Liqour Steel Reserve. When we were way too young to be drinking, we could get two 24 oz cans for five bucks, which essentially equated to eight beers. Shit made for some fun nights so we wanted the band to do the same.
2. What do you want people to take away from your upcoming "Accidental Outlaw" album?
It's a really personal album. It's honest and parts of it are very autobiographical. The title really says it all. I found myself in the middle of some trouble more then once, and regardless of the positive outcomes, the system and the people around you have already decided your guilt. People tend to label you an outlaw even though its the last thing you want to be, and maybe even the last thing you are. The music is equally as powerful and driving as the stories that are being told. Obviously we want people to listen and just love the songs, but more than that we want people to really give them a listen. Hear whats being said and feel the album out. I'm certain most of the listeners will totally relate to it in some way or another.
3. What can people expect from your live show?
People can expect a party if they come and see us. The music will be loud and fast, and the drinks will be flowing. Super interactive with the crowd; people are constantly on the stage, and band members are constantly on the floor. If you want to get close expect to get a little wet. Not sure how this started but someone always seems to spray beers at some point throughout the night.
4. What's your favorite track to play live?
That's tough. Stamina is a lot fun because its the fastest and hardest song we do, but also is kind of a sing along. People always go crazy for that one. But Miracle is fun too, It's the one stripped down acoustic song we do, but it has definitely become our most popular. It's a nice break from the rowdyness, and it's a lot of fun when people sing along to it.
5. Who are three bands you'd like to tour with?
That's hard to narrow down. Definitely our friends in Murphy's Law. We've played with them in the past, and I can't think of any other band that would be more fun to tour with. Bouncing Souls and Bad Religion would also have to be up there. Lets throw in Gaslight Anthem.
6. Any crazy show stories?
Yeah there's a few, but we're going to be smart and leave this one blank.
7. What's your take on the current state of Punk?
Where do we even begin. First things first: there are still great Punk bands everywhere, and most of them aren't being heard at all. People are always complaining that Punk is dead, but those same people won't pay $5 to see some great up and coming Punk band from there town. It's frustrating as all hell. Punk isn't dead, it's not really dying, it's just being ignored. It's sad but it will make a come back mark my words. People are getting tired of whatever it is that's going on in mainstream music today. They need something more honest.
8. What's the current music scene like there in New York both locally and state wide?
The Punk scene in New York is still going strong but it's hard to be an unsigned smaller band. The local punk scene isn't what it used to be. Long Island is still okay but needs to be better. It isnt enough to just support the bands that have fame and success, we all could do a better job of finding the next great bands and supporting them.
9. What's your take on legal/illegal music downloading?
I mean it sucks but that's never going to change. All we can really hope for is that people hear our music, and that it makes them come see our shows. Sure if we can make a dollar here and there to pay for the next album, that would be great, but we really just want to be heard. If a million people decided to illegally download this album, I'd just be grateful that they want to listen.
10. What's next for Steal Reserve?
With the album's release we look forward to getting on the road some more. Playing other cities, and doing what we can to promote it. I think we're all really looking forward to getting back into writing and finally having some new songs to play. Just going to keep moving forward.
11. Any shoutouts?
Yeah definitely want to thank our families and friends who always come out and support us. It really does mean a lot to us. Also everyone who helped us with this album, especially our friend Rich Fie who did an incredible job with the album art.