Taking The Hourglass (Alternative Rock/Indie/Folk) - Omaha, Nebraska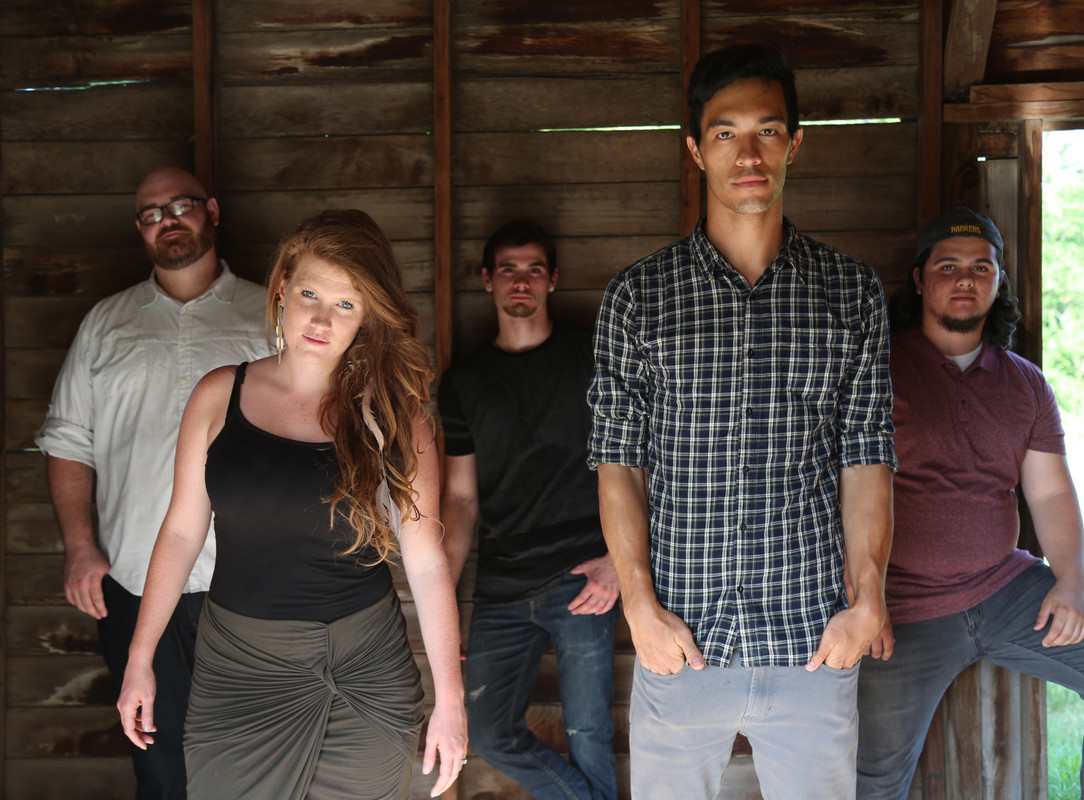 Inspired by musicians that poured their heart, soul, and wisdom into their music, long-time friends Rachel and Ilseuk decided to give the year 2012 to the creation of music. Neither was content with the kind of life they were living, and wanted to do something bigger, something bolder. Both decided to leave school, and Rachel uprooted from her hometown of Omaha, NE to join Ilseuk in Columbus, OH. That summer, Taking the Hourglass was born. Throughout the next year- and-a-half, musicians moved in and out of the group: whoever was available to play a show played, and shows sometimes boiled down to just an acoustic set. Early on, TTHG covered songs by bands that were little known, but reflected the kind of music that they wanted to create. During that time, they began writing material based on the experiences they were having both in the band and their personal lives and relationships. In accordance with the words of indie band Kye Kye's Olga Yagolnikov, TTHG strove to always "write what you know". In this way, they always tried to make their life experiences into something that could touch people again and again, and hopefully offer the solutions and the strength that had helped them in their own difficult situations. With all this in mind, TTHG wrote the Lost for Words EP. They started recording with producer Halen Bouhadana of Liberty Deep Down in September 2013. Recording was finished in April of 2014, after which TTHG moved to Rachel's hometown of Omaha. New location, new band members, and an EP ready to be released, TTHG teamed up with indie band Sail the Boat from New Jersey and solo artist Youngbok Gomez from California on the Coast-to-Coast Tour. They toured from Boston to San Francisco, releasing their EP in the band's hometown Columbus, OH.
Entering a new phase in their lives, Taking the Hourglass continues to strive for music that accurately reflects the lives that they live, in all of its joys and challenges, blessings and difficulties. They believe that as complicated as it can be, we are capable of living lives that are full of wonder, if we are willing to put in the effort to make it so. Today, Taking the Hourglass is based out of Omaha, NE, and is comprised of Rachel Masuda on lead vocals, Ilseuk Masuda on keys and vocals, Ben Conrad on guitar, Dolan Delano on bass, and Cole Johnson on the drums.
Upcoming Shows:
More shows coming soon.
"Lost For Words" EP Review
Taking The Hourglass are a band who mixes different styles of Rock that helps create their own signature sound which is awesome to listen to as a fan of Rock music. Let's dive into their recently released EP and tell you why you need to listen right away. The opener and intro track "We Wait" builds anticipation with some nice building Rock sounds before building upward into the next track. The single "Until The End" is upbeat and catchy as hell. The vocals have tremendous range and the instrumentation is on point as it traverses the Alternative Rock style. There's even an added guitar solo that helps with depth. "A Brand New Thought" features dual vocals (male and female) that stirs up a bit of Folk and Indie Rock. The highs and lows of the track are incredible as the soaring vocals take it to a completely different level. It's an outstanding track to say the least. "Burdens Over Solitude" brings the upbeat Folk sound to the forefront. The melodies on the track are phenomenal and it's so easy to sing along and jam out to. "Endless" has more male vocals to it than the previous track. The track conjures up Skillet and their highly infectious Rock sound. The transition to the closing track is seamless and sets it up nicely. The closer "Battle" is the longest and hardest track on the EP. The track cranks their eclectic sound to 11 as it's five minutes of bliss. We heard they usually close out live performances with this song and it's no wonder why, it's exhilarating and will leave the listener breathless. We can't wait to hear more from this explosive band. Take a listen now!
Verdict:
Taking The Hourglass will make new believers in Rock music with their newest EP.