Tears of a Deity (Hard Rock/Metal) - Canada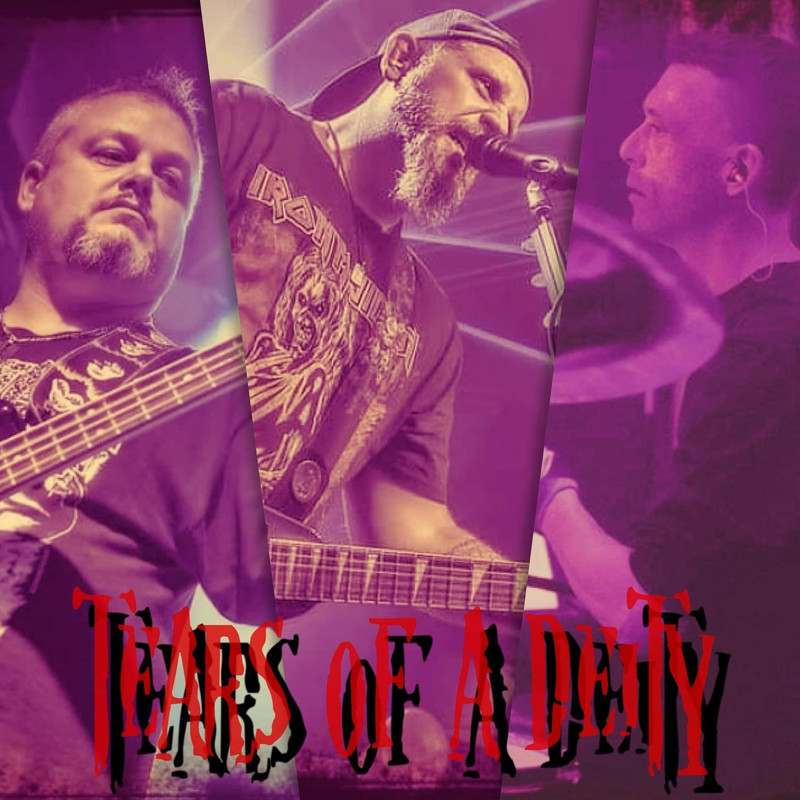 This Hard Rock/Metal outfit hails from Oshawa Ontario Canada and putting your finger on their sound isn't all that easy. This all original band uses influences from Pantera, Black Label Society, Megadeth, Metallica, Bullet for my Valentine and even classic bands like Lynyrd Skynyard or Alice Cooper.
Tears of a Deity (The Band)
Terry Coad: Guitars/Vocals
Troy Robertson: Bass Guitar
John Surette: Drums
Tears of a Deity (The Creation)
At the start of 2019 the band is in the middle of writing and building their demo that would see 4 singles released over the next few years. Tears first show on Nov. 11th 2017 at the Moustache Club in downtown Oshawa was a huge success for the band, this helped shape the up and coming new year with a huge show on Feb. 17th 2018 at The Music Hall Oshawa, then off to Toronto to play a benefit show for Guardians of the Children Toronto organization on Mar. 11th 2018 at The Rockpile. With everything well underway and looking up for Tears of a Deity, this Band will forever be a very personal and spiritual venture for the lead singer and guitarist Terry Coad. All of the bands music has been written around personal hardships and spiritual journey that led Coad to start the process of building Tears of a Deity. Very early on Troy Robertson joined Coad and began writing, the music they would write would become what is now the bands sound and style, early spring of 2017 John Surette would join the band and that would be the creation of Tears of a Deity. The band would release three singles 1) Save me 2019 2) Into The Storm 20203) Walk With Me Through Hell 2022 With their 4th to be released Nov. 11th 2022 After a very difficult set back due to Covid the band would come back stronger than ever with a new song and an opportunity to be direct support for the Canadian metal band Anvil; which the band considers to be a great victory. Tears will focus on releasing their debut album in 2023 and hitting as many stages as possible.