Tempus (Hard Rock) - Kansas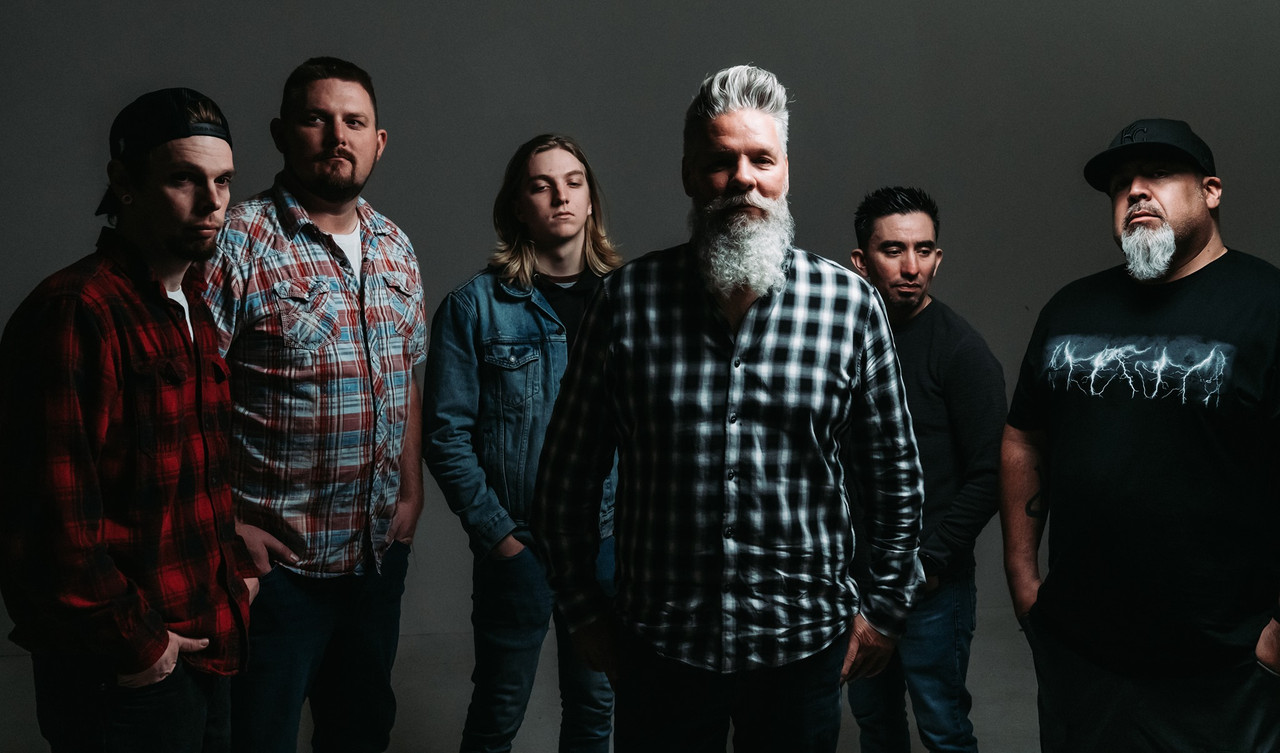 Tempus was formed in January of 2021 from the remnants of 2 local bands Stoned Ape Theory (Holton, Ks) and Stories We Tell (Kansas City, Ks). Guitarist and Producer Brett Dallman was attempting to start a new project with the help from former Stoned Ape band mates Jordan Moseley (Guitar) and Jackson Ahlgren (Bass). Brett reached out to Ted Forshey (vocals) to see if he would like to hear a couple tracks that were currently in the works. Ted immediately latched onto the music and the beginnings of Tempus was born! During that same time period we were hosting drum tryouts and we brought Rob Alaniz in to tryout on drums(which ironically Rob had been a member of Stoned Ape Theory years prior). As we were sitting in the rehearsal space after the tryout Rob started messing around on a keyboard and we quickly realized that his biggest asset to the band was on the keys/synth. So that's when we decided to add that element to the band.
Drum tryouts were ongoing and that's when Ted reached out to his old Stories We Tell band mate Greg Ochoa. We brought Greg in and everything immediately clicked with the group and we were finally a full 6 piece band! The first hit single "Maybe This Time" was the first song we'd ever wrote together and we can't wait to grow as a group and share our music with the world. We believe our sound is unique compared to other up and coming bands and it's something that will stick with you and grow. Melodic Hard Rock with strong vocal hooks and harmonizing vocals paired with sonic intensity. Just what the Doctor ordered.
"Digital Sand" Single Review
The track begins with with a Chevelle like breakdown before the melody takes hold. The slow build to the chorus gives way to the soaring Breaking Benjamin like melodic chorus along with some aggression thrown in for good measure. The bridge of the track goes more deeper into the melodic tones before lifting itself back up and closing with the chorus to wrap things up nicely.
Verdict:
Tempus's new single is five minutes of pure high octane Hard Rock.
"Maybe This Time" Single Review
The track kicks off with a ballad like atmosphere that builds with haunting melodic vocals and riffs that combine to pull in the listener with its emotion. The chorus breaks through with its passion and the instrumentation cranks up to newer levels. The moody track then dips back down with its second verse to build more and more layers as the guitars swirl around, the tempo builds and another eruption of Hard Rock sound bursts through. The bridge features some stellar guitar work as the instrumentation takes hold and doesn't hold back. The chorus creeps back in and helps close things out along with a touch of aggression.
Verdict:
Tempus creates Hard Rock havoc with their ultra catchy new single.