Tenderhooks (Rock) - England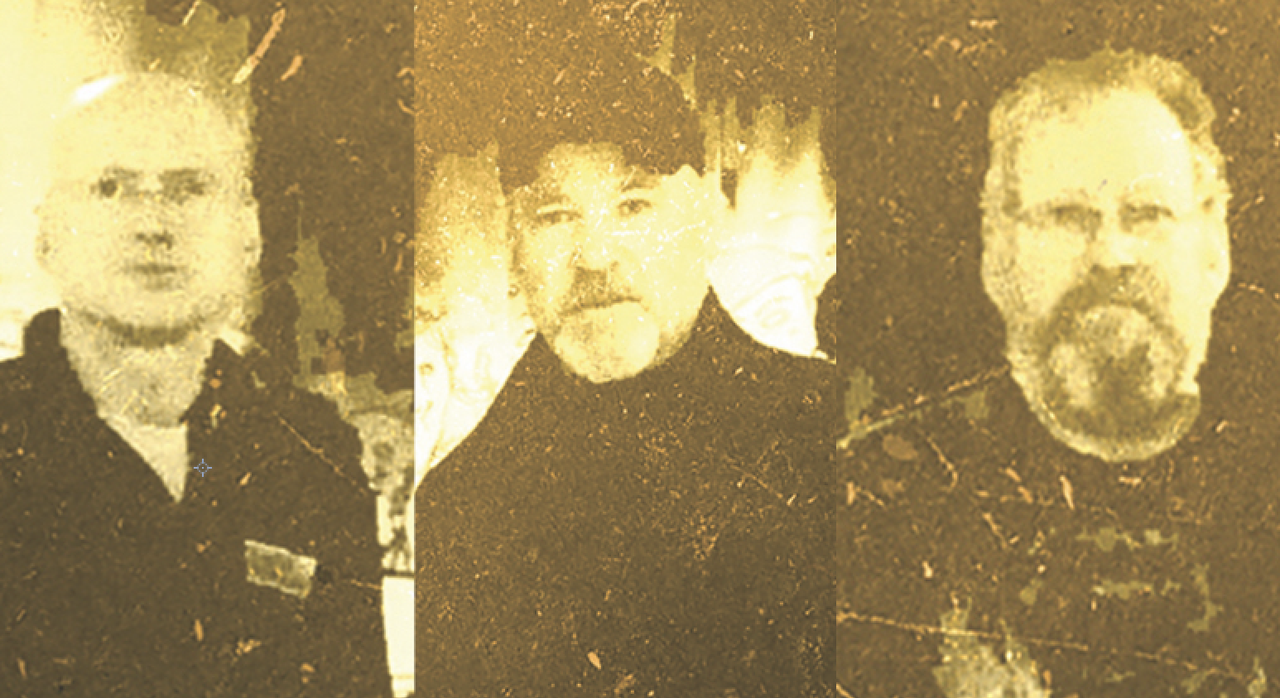 Tenderhooks are a banging in your face 3-piece alt rock pop blues everything but the kitchen sink originals band from Brighton on the sunny south coast of England. We love to play live, putting on a feel-good show whether on the big stage or smaller venues. Delve into our new album 'hooks! just released on Spotify and already on over 65 playlists. There are 8 albums in all. Sit back and discover the world of Tenderhooks. There's Dave Uden on drums, Mike Phillips on bass and Markus Leinweber, singer, song-writer and pianist.
"'Hooks!" Album Review
The opener "Transplant" gets right into the easy listening Rock sound. The upbeat melodic vocals keep things gloding along steadily as the riffs start to elevate towards the chorus. The second verse starts right up and the chorus eventually breaks through and a guitar solo takes center stage to crank things up even higher. The track is a wonderful opener that sets a high standard for the rest of the album. "Travelling Underground" is a track that perfectly goes with the title. The pacing and melodies are perfect for walking through the city and just getting lost in and not having a care in the world. "Togther" has shades of Robbie Williams as the instrumentation and melody go hand in hand in creating Rock that's easily accessible. The sing alongs in a live setting could be something really special. The guitar solo is especially awesome in the track as well. "Stella Heartbeat" cont2inues the top notch Rock sound. The track features a more upbeat nature and will get toes tapping for days with its grooves. "Tightrope" has more of a ballad feel to it than the previous track. The passion pours out with every note and lyric and really has its heart on its sleeve with its more emotional tones. "Agua Azul" will get people dancing along with its grooves and high energy. The track would be perfect in a movie soundtrack as the world flair is all over the track and has dynamic range in its delivery. "Mary Lou" feels a bit disjointed at times but comes together perfectly in its old school throwback chorus. The chorus harkens back to the old days of Rock and will entice fans for days with its melodies. "Crazy Monkey" switches up its pacing and has a steady groove to it as it shifts to a more march like approach. The catchiness is hard to ignore as the lyrical content just yearns to be sung along to. "One Million Miles" is a near six minute epic track that showcases their talent perfectly. The nonstop thrillride of emotion is always active and really conjures up feelings of how truly gifted the band is. The closer "My Last Song" wraps up the album perfectly. The album is a masterpiece in the different Rock styles that the band can offer up.
Verdict:
Tenderhooks excel at crafting mind blowing Rock stylings via their newest album.
-Interview- (2/4/22)
1. How did you get started with music and how did you develop your sound? Who thought of the name "Tenderhooks" and is there any meaning behind it?
Very late to the table. Met Mike Wilton (multi-talented musician and song writer/arranger/producer) at a music collage in 2003. After that the first Tenderhooks album called Devil Rides White Horses was released 2005.
2. What do you want people to take away from your music?
Feel uplifted and entertained. There are 8 albums now so plenty to get stuck into.
3. How would you describe your sound to the average listener?
Very eclectic. I write in many different styles. Rock, pop, blues, blues, jazz, experimental. Something there for everyone.
4. Who are three bands you'd like to tour with?
Bruce Springsteen, Madness, Talking Heads
5. How has Covid affected what you do as a band?
We managed to record 'hooks! in November 2020 at the famous Rockfield Studios in Wales. It was touch and go but we got there before lock down and had 2 days of recording.
6. What's your take on the current state of Rock?
Guitar bands are pretty side lined in mainstream music now. It's all about playing live. We need to build on that.
7. What's the current music scene like locally there in England?
Same as always. Venues are filling up. I saw Van Morisson a week ago. He was brilliant, with a swing, jazz fusion in his band's sound.
8. What's your take on the royalties that streaming services pay out to artists?
Not great at all. We had a song used on TiKTok called Tiny Bombs. 46000 times. Zero dollar!!
9. What's next for Tenderhooks?
Plug away getting 'hooks! heard. Going into the studio to start recording album 9. Songs will be released as singles. Uploaded on Spotify and hope the curator's bite! It's all about getting a bigger audience so live opportunities come our way.