The Big Dirty (Rock) - Northampton, United Kingdom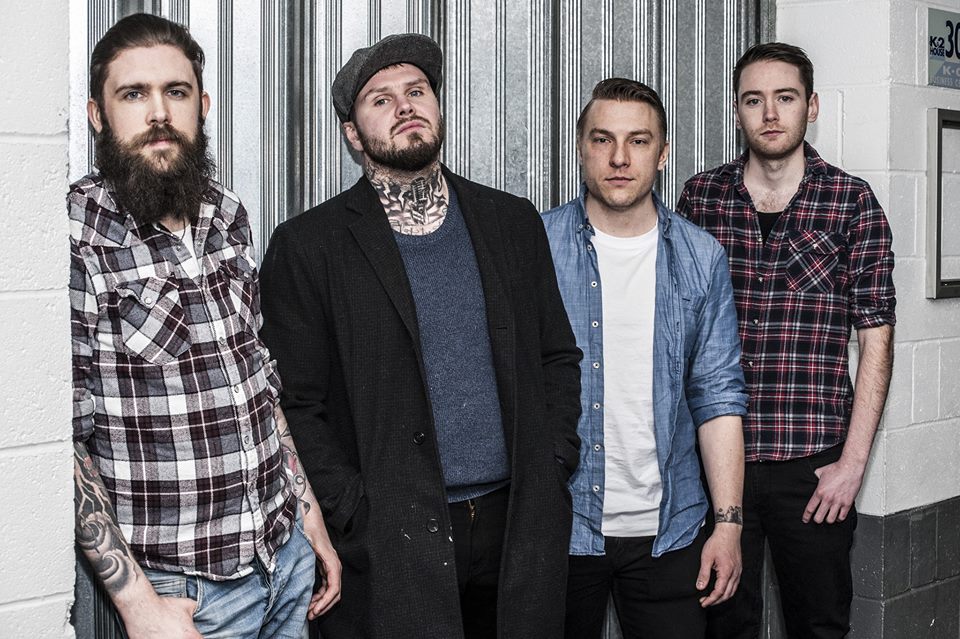 Bringing an energetic stage show and some seriously big rock, "The Big Dirty" have played some of the best venues across the UK and amassed a great following of wild, and beautiful fans that make every show worth while. With their red and black check and their "Whiskey Solo's" (can you finish the bottle before C-diddy finishes the solo?) you are guaranteed a good night so get yourself down to a show and wrap your ears around their big, hard ROCK
Upcoming Shows:
2/9/20 - The Black Prince - Northampton, UK
"Sex Rock City" Album Review
The Big Dirty have carved their own path in the landscape of UK Rock music with their newest "Sex Rock City" release Let's take a listen and tell you why you need to check these guys out in our newest review. The title track "Sex Rock City" is the opener and boy does it kick things off right. The riffs and chops on the track are off the charts awesome. It has a throwback sound but differs enough to call it their own. "Safeword" continues the high octane form of Rock. The toe tapping appeal is top notch as it's incredibly catchy and will get listeners tapping in rhythm in no time. The guitar solo is stellar as well. "The Day The Devil Came To Town" features the classic Rock sound as it twists and turns with enough force to cement itself squarely along the classics of that era. It's catchy, gritty and has plenty of twang to it. "Punch Drunk Crazy" is an incredible track with plenty of groove with its melody and incredible guitar riffs. "Pheromone" would light Rock radio on fire. The track blazes full speed ahead to make all the other bands on the radio shake in their boots. It's so good and needs to be cranked up as loud as possible. "Paradise On Fire" has a Southern Rock vibe to it. The track is a tad slower than the previous tracks but it packs just as much melody. The closer "Queen Of Hearts" encapsulates perfectly what the band brings to the table. It's high quality Rock that'll knock your socks off and make you reach for the repeat button.
Verdict:
The Big Dirty ups the ante of Rock music even further with their new "Sex Rock City" release.
-Interview- (2/5/19)
1. How did you get started with music and how did you develop your sound? Who thought of the name "The Big Dirty" and is there any meaning behind it?
All of us have been involved in music in some capacity for the majority of our lives. Individually we've played in many different groups and across many different genres of music. The band formed in the early 2010's under the name 'The Last Of Us' and later changed to 'The Big Dirty', which was inspired by a song lyric, but also better conveyed the sound of the band. The current line up of the band have been together for just over a year and in that time we've taken our sound and production up 10 notches.
2. What do you want people to take away from your music?
We want people to enjoy our music and hopefully they will be able to tell that we dedicate a lot of time and effort into writing and producing it. We have a lot of fun with the music, and try not to take ourselves too seriously, but we also endeavor to make our songs musically interesting and try to incorporate time signatures and key signatures that keep the listeners on their toes.
3. How would you describe your sound to the average listener?
Heavy rock with big riffs and melodic vocals.
4. Who are three bands you'd like to tour with?
Steel Panther, Black Label Society, and Alter Bridge.
5. What are your three desert island albums that you'd never get tired of listening to?
Blizzard Of Ozz (Ozzy), A Night At The Opera (Queen), and The Gray Chapter (Slipknot).
6. What's your take on the current state of Rock?
There are some great bands out there at the moment. A lot of them are unsigned and under the radar, but we think that Rock is beginning to make a comeback into the mainstream. With bands like Greta Van Fleet (love them or hate them) bringing the attention back to good old rock music, it's clear that good things are on the horizon.
7. What's the current music scene like there in the UK both locally and country wide?
EDM is still really prominent on the radio and it's hard for alternative acts to get any air time on the more popular stations, but there's still a big market for heavier and experimental music, and there's still a lot of people who support new music. London is a great place to gig and there seems to be a great comradely between unsigned artists.
8. What's your take on legal/illegal music downloading?
It's part and parcel of the music business these days. We try to embrace it and work around it so that we can still benefit from it.
9. What's next for The Big Dirty?
We're writing some new material, working on a collaborative song and music video, and we're trying to perform as much as possible.
10. Any shoutouts?
Giant Dwarf LTD who do a lot of visual work for us (insta: @giantdwarfltd).