The Metal Byrds (Rock) - Austin, Texas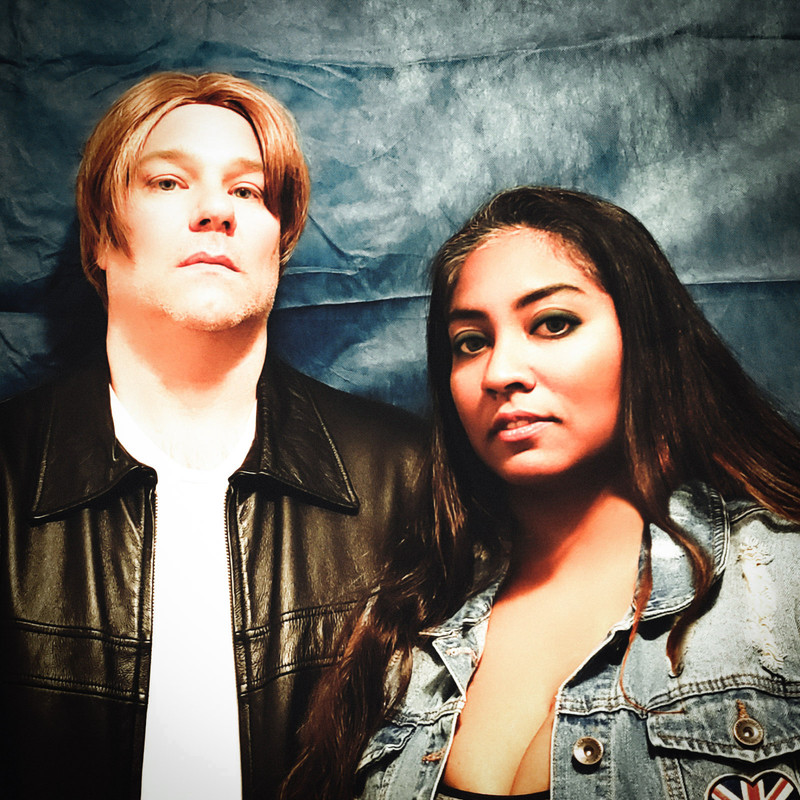 London born Suzanne Birdie, has a power-pop rock voice, that compliments Sly Rye's ripping rock riffs and lead guitar solos in every song! These catchy songs are throwback to a time where female front-women, like Pat Benatar Blondie and Joan Jett, dominated the radio waves with rocking sounds. A time where Hair Bands and Classic Rock and Roll ruled.
Upcoming Shows:
More shows coming soon.
"Life in 20" EP Review
"Tell Me" starts out with a nice little guitar riff before the melodic vocals kick in. The riff continues through the first verse and thinks amp up around the thirty second mark. There's a Southern Blues like vibe to it as it's incredibly easy to tap your toes to. The chorus soars and everything gets cranked up to 11. "The Ganges" kicks off with some swirling riffs and a harder Rock sound than the previous track. The upbeat, high energy feels natural and everything works incredibly well.
Verdict:
The Metal Byrds take flight with their newest EP.
"Dark Highway" Single Review
The follow up single to their "Magik" single finds the band barreling full speed ahead into the Rock wilderness. The single is the perfect driving track, blasting full volume with the windows down as the vocals and guitars blast into the stratosphere. The chorus is top notch as the bounce factor and toe tapping appeal is off the charts. The guitar solo is amazing as well. With every track that the group releases, the overall hype builds and they set the bar higher and higher with their infectious Rock style.
Verdict:
The Metal Byrds plow full speed ahead with their tremendous Rock sound.
"Magik" Single Review
The track kicks off right away with some glorious, upbeat guitar riffs that pull in the listener right away with ease. The melodic vocals kick in and you're already hooked. The first verse glides along with the driving riffs up to the toe tapping chorus. The soaring chorus takes flight and is infectious enough to get stuck in your head for days. The riffs on the track are amazing and the guitar solo later on takes it to an entirely different level. The single showcases the true Rock potential that the band possesses.
Verdict:
The Metal Byrds crank up the Rock music level to 11 with their "Magik" single.
-Interview- (11/26/19)
1. How did you get started with music and how did you develop your sound? Who thought of the name "The Metal Byrds" and is there any meaning behind it?
We all have been around music and huge fans of rock for all of our lives. Classic Rock and Metal has highly influenced our sound and style. The Metal Byrds name comes from the feeling of flying high while staying true to our Metal roots.
2. What do you want people to take away from your music?
We want people who hear our music to know that Rock is not dead, it is here to stay. There is a place for every genre of Rock and our type of music fits perfectly for those who truly love Rock and Roll.
3. How would you describe your sound to the average listener?
We are new wave of Classic Rock (NWOCR). We have elements of Punk, Pop Rock and Hard Rock that boarder on Metal, that make up our unique straight Rock sound. Our songs are full of hooks and catchy lyrics that evoque a fun overall sound.
4. Who are three bands you'd like to tour with?
KISS, AC/DC and the Rolling Stones are our fantasy tour. Go big or go home, lol.
5. What are your three desert island albums that you'd never get tired of listening to?
Kiss - "Kiss Alive 2", Sweet - "Desolation Blvd", and Iron Maiden - "Piece of Mind".
6. What's your take on the current state of Rock?
Rock had been, in our opinion, stagnent for the last decade plus. It had become so cookie cutter that the sound is stale. We want to bring the FUN element back into Rock. It's become too depressed and dark.
7. What's the current music scene like there in Texas both locally and state wide?
Austin has a very diverse variety of all kinds of music. It is the so called "live music capital of the world". You can go downtown any given night and hear everything from country to soul to rock to jazz. It's very indicative of Texas' music scene. Diversity and talent rule.
8. What's your take on legal/illegal music downloading?
The digital age is here to stay. It would be nice to see people going back to the record stores and having physical copies of there fave albums. The feeling you get opening that record tape or cd for the first time, seeing the art work, reading the lyrics, is lost when you download a song. We would love for people to get that experience once more.
9. What's next for The Metal Byrds?
We are working very hard to make our full length debut album. Working on our songs is priority in our lives. We want our album to be not just good, but great.
10. Any shoutouts?
Shoutouts are for all our friends and family who have been there for us from the very beginning, and never wavered in their support.