The Time Framed (Alternative Hard Rock) - Clearwater, Florida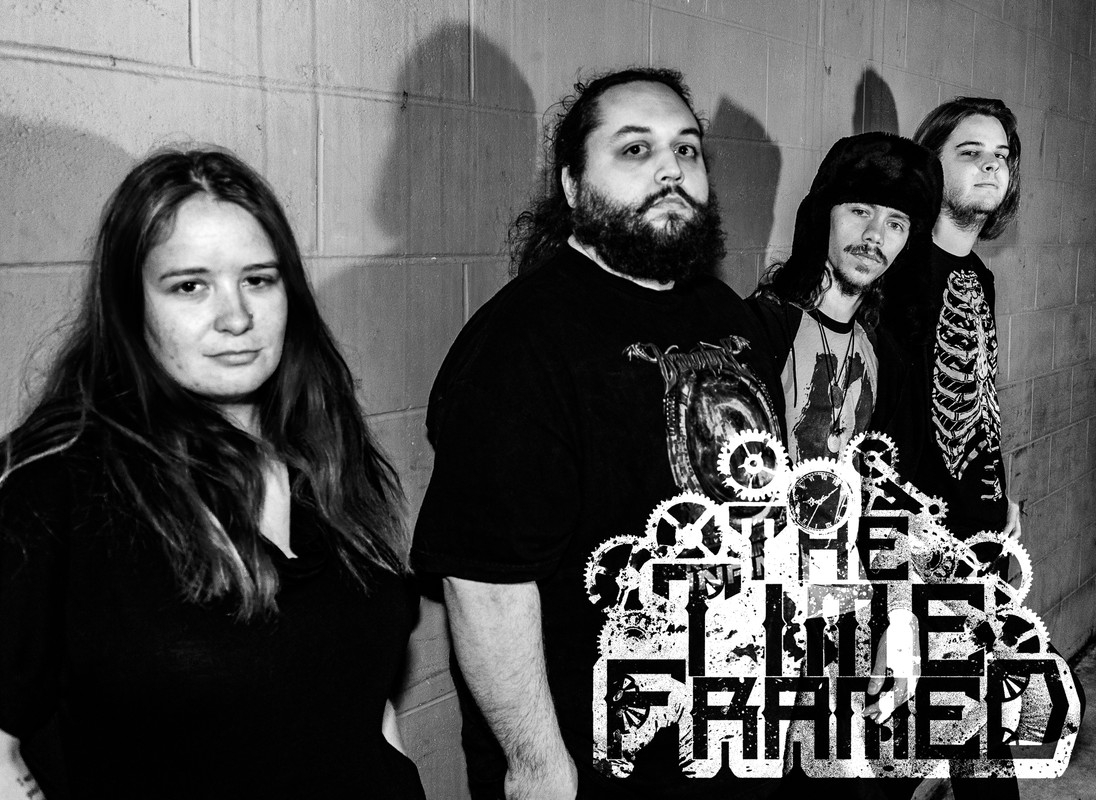 Greater Tampa Bay area band, The Time Framed, composed of vocalist/guitarist Jeremy Benjamin, bassist Britt Kay, and drummer Brandon Chauncey, explore the boundaries of post rock by blending aspects of other genres including progressive, punk, ambient, and jazz together to form their own sound. Together for two years, The Time Framed has been playing numerous shows and festivals around the state of Florida with a few successful endeavors out of state as well.
For it's members, The Time Framed is a big step in the long journey towards recovery, healing, and growth. Through music, they share their experiences and let everyone who has survived the unfathomable know that there is light at the end of the tunnel. Their message is that music is more than an art form. Music has the ability to affect how people interact with the world, and if people were to use such a medium with the intent to make the world a better place it would be so.
Upcoming Shows:
11/2/19 - Downtown DeLand - DeLand, FL
11/9/19 - The Verona - New Port Richey, FL
"Altered Memories" EP Review
The Time Framed have been grinding it out for a few years now and their sound and work ethic is only getting better and better. Their new EP is out, so let's take a listen and tell you what we think in our newest review. The opener "Walls" kicks right in with a tour de force of Rock. The melodies and riffs are on point that immediately sucks in the listener with ease. The radio friendly sound is a very nice opener to help set the tone early. "Doppelganger" brings to mind the more modern Emery sound. The ever shifting melodies and riffs are natural sounding and keeps things interesting throughout its length. "Not A Clue" has A Perfect Circle feel to it as it draws itself out over a six minute span which has tons of depth. "Phantoms" is an epic track, clocking in at over seven minutes. The track includes a wide scale of their talent as it sways to and fro with a more amtmospheric Rock sound. The closer "Bombshell Baby" is a driving force that wraps up the EP perfectly. It showcases a slightly different sound than the previous tracks but it's all The Time Framed and it's all good!
Verdict:
Rock music fans will be highly captivated with this new EP from The Time Framed.
"Chrono Dementia" EP Review
The state of Florida has been a hotbed for variations of Rock music for quite some time now. The Time Framed from Clearwater are yet another example of quality music coming from the Sunshine state with their newest EP. The opening track "Tiny Wolves" brings to mind the Post Punk chaos of At The Drive In. The track is high tempo and easy to just jam out to. It's a solid opener and helps pull in the listener nicely. "Weird First" is a seven minute jaunt that encapsulates their more melodic side. The track is on the slow side but the band manages to keep things interesting with some highly creative instrumentation. "Inverted Timelines" has a bit more Experimental Rock side to it. The track brings to mind the more spacey works of Incubus. There's a guitar solo later in the track that is just bonkers. "Limited Infinity" bobs and weaves through the wilderness of Alternative Rock with distorted guitars and some rockin' melody. It's very much worthy of being a single with its highly accessible sound. The ending of the track takes it to an entirely different level. The closer "Split The Heavens" is a masterpiece. The track soars with melody and incredible instrumentation. If you're remotely into Rock music, you need to check out this entire EP. You'll surely find something you'd love in the music that The Time Framed creates.
Verdict:
The Time Framed deliver a diverse EP filled to the brim with Alternative/Hard Rock goodness.
-Interview- (2/16/19)
1. What's new with The Time Framed?
Justin Profit joined us around October of 2018 to fill up the gaps between Britt on bass and Jeremy on guitar. Justin is a fantastic guitarist who accentuates the atmospheric and post rock elements of our songs. Shortly thereafter we parted ways with our drummer who needed to focus more on his career as a producer and audio engineer but luckily we met Justin Ahlefeld in January of this year. We're blown away by how well he picked our recorded songs up (in less than 2 weeks) and he's been a lot of fun to work with in this short time period that we've had so far!
2. What's the word on new music?
We're looking to release a few singles during the summer, as well as another EP, and we'll be doing a tour up the east coast of the states to support those. Anyone who's seen us live over the past few years might recognize a few of the songs. With all the lineup changes we've had, it can be difficult to keep playing shows and get new songs tight as a whole so we're excited to get into the studio.
3. What are some highlights within the past year that you guys had?
2018 was a great year and we made lots of friends all over Florida! There was a battle of the bands at Howl Tattoo in Ft. Myers where we got in 2nd place and got connected with the wonderful people in Set Life Productions who always make tons of noise for us. Our family in Rugrat Records got us on the air at WiKD radio over in the Daytona Beach area and we played acoustic versions of songs off of our Chrono Dementia EP. We sucked up all the power on our outdoor stage at the Deland Original Music Fest and somehow managed to keep hundreds of people entertained for the most troubled set of our lives to date! And we ended the year on a weekend run over in St Augustine and Palm Coast with Jeremy playing drums and singing instead of being lead guitar and vocals.
4. If someone listens to just one of your tracks, which one would it be and why?
That's a tough question... I think Split the Heavens is probably the easiest to relate to, since it's about going off and doing your own thing. Plus the guitar solo is rather emotional. But if you ask me tomorrow I will probably have a different answer.
5. What would you like to change about your current local music scene?
We're not too involved in the Tampa scene, I think that's the biggest thing we need to change this year; make more appearances to shows that our friends are playing and get to know their friends.
6. What are you currently listening to?
Mostly people we've performed with: Cruel Curses, Discord Theory, The Ned, Flo.Wav, Dutch Martins, etc. but we also jam out to bands like Tera Melos, The Pixies, Toe, and Queens of the Stone Age.
7.If you could play one place, anywhere in the world, where would it be and why?
For Jeremy the ultimate goal is Nippon Budokan in Japan because all of the bands that inspired him to play have done epic performances there. For Justin on guitar, Woodstock is the ultimate spot for any rock group. Britt would want to play at Wembley because of the massive shows done there by bands like Muse and Radio Head, and Justin on drums would play anywhere as long as Dragonforce was also on the bill cause that's his favorite band.
8. Do you have any pre-show rituals? If so, what are they?
Jeremy gets no sleep. That's about it lol. We go through the motions of our set as if they are a ritual without trying to be too methodical or mechanical about it.
9. What's next for The Time Framed?
We're currently focusing on getting new music together and prepping for a tour up the east coast of the USA. So mainly practice, and live moment rehearsal right now. We're starting to tinker with stage lighting and using our loopers for backing track type bits but we haven't gotten it quite right just yet.