Titan Killer (Metal) - Austria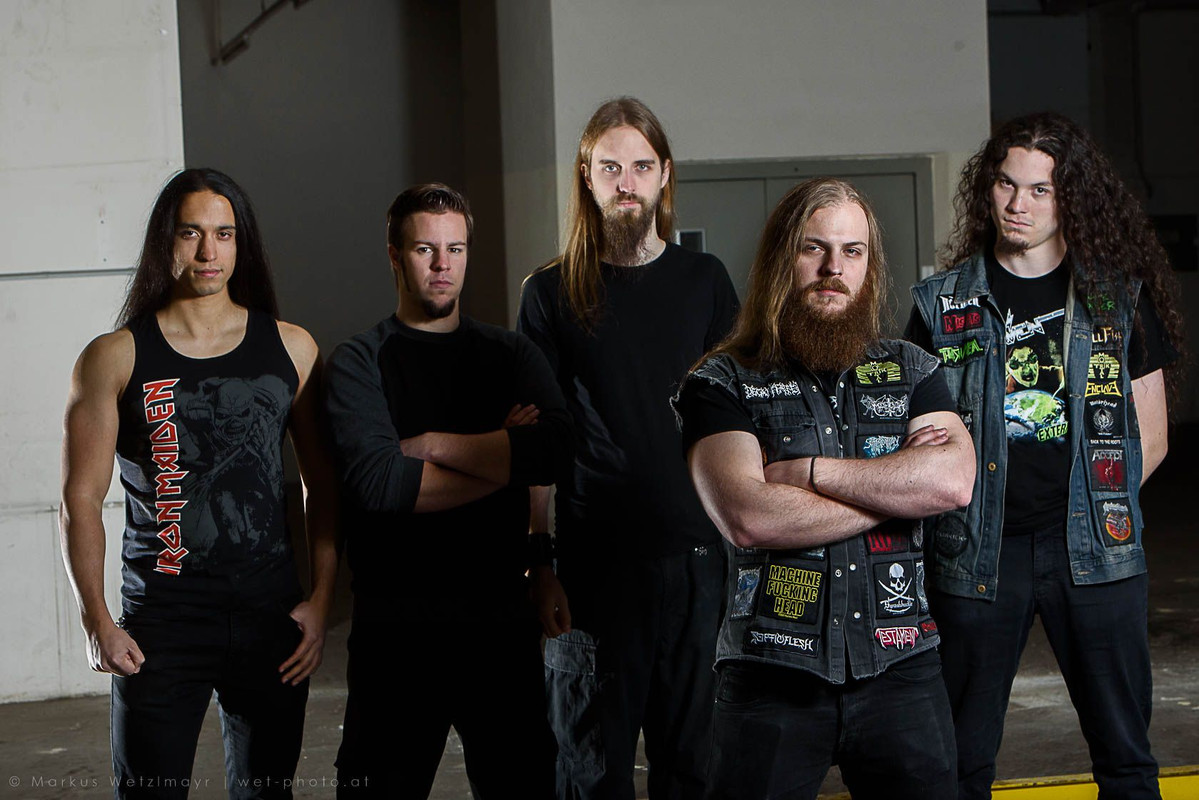 "Titan Killer" Album Review
The opening intro track sets a nice atmosphere with its high intensity Metal instrumentation for the one minute long duration. "Quick To The Top" gets right into the action with its riffs. Thr vocals kick in and bring with it an energy and passion to keep the pace at a steady clip. The track switches things up eventually and the guitars take over with a stellar guitar solo. "Lethal Strike" is a headbangers dream. The track is fast, unrelenting and would be perfect for the Wacken Open Air fest. The track soars with Metal flair and doesn't hold back. "Infuse" keep the Metal sound at a full clip. The guitar solos are tremendous and really set the foundation tight. "Tomb of the Unknown" has an old school Metal vibe to it. The riffs, melodies and tempo are steady, catchy and could easily be a single on Hard Rock/Metal radio. "Rockin' Until Collapse" is a track that rocks your socks off. The track unleashes all of its fury and fits right alongside the previous track perfectly. "Fatebringer" somehow takes the pace to an even higher level. The breakneck speed brings to mind Iron Maiden along with its melody and riffs. The track is really awesome and will pull in listeners with ease. "Titan Killer" is a banger that doesn't stop for anything. The guitar work is top notch and the melodies keep the groove at a high level. The closer "Knockout" wraps up the album and puts a Titan Killer bow on it like only they can. The track gives the listener one last taste of their signature sound and with it, will entice them even firther to hit the repeat button on the entire album.
Verdict:
Titan Killer goes for the knock out with their newest album.
-Interview- (5/3/21)
1. How did you get started with music and how did you develop your sound? Who thought of the name "Titan Killer" and is there any meaning behind it?
All of us made music before founding the band. Jan, Hofi and Mo started the whole thing with Max joining a bit later for vocals and Flo for second guitar. The sound is basically trying to create music we would also enjoy listening to. The name originated from our idea to not bow down to anyone. If someone puts themselves above the rest it needs to be stopped.
2. What do you want people to take away from your music?
Neckpain form headbanging until collapse. Simply try to enjoy music especially live.
3. How would you describe your sound to the average listener?
Kind of old school heavy metal with some modern influences, but nothing too crazy.
4. Who are three bands you'd like to tour with?
Apart from obvious choices like Judas Priest and Iron Maiden we would love to tour with the fun dudes of Lich King, and meet up again with the crazy boys from Hatchet and lastly we always wanted to play with Unleash The Archers.
5. How has Covid affected what you do as a band?
Obviously no more live shows and also during hard lockdown not even rehearsals. We then started to "meet up" in a videocall to progress songwriting and organisational stuff at least. We even started recording new songs. Luckily our private life's and day jobs were not affected too much.
6. What's your take on the current state of Metal?
Metal will never die. Sure, it will change like all music changes over time, but metal will always be around. There are some great bands out there from all genres of metal and also some fairly new bands that combine multiple aspects of different genres, which is nice, I always like that. So the good thing about metal probably is that there are always bands that stick to old school genres and new ones that take a different approach. So there will always be music for every listener!
7. What's the current music scene like there in Austria?
We can only really talk about then Austrian Metal Scene, which is quite small but has some great bands! What is really great are the people who promote the bands and try to push them and help the scene to survive. Also the fans are very loyal and even donated quite some money to save two bars that had to close intermittently due to the COVID pandemic.
8. What's your take on the royalties that streaming services pay out to artists?
Royalties are a sensitive topic. We offer our music on streaming services but we make just a few euros from it. As a small band it is difficult to get your music out to people who enjoy it and, sadly, you have to offer it on streaming services, because many people can't even listen to CDs anymore, because they have no device that plays them. So better get royalties than get nothing at all, but they do not compare to buying physical media or merch - you have to start somewhere.
9. What's next for Titan Killer?
We are currently working on stuff for our second album and will release two singles beforehand. Maybe even a video. The album itself will need it's time. Also we are really looking forward to playing shows again and kicking some ass after the pandemic.
10. Any shoutouts?
Let's stay in the Austrian metal scene for this one and mention Roadwolf and Küenring as bands that play similar genres, and Mortal Strike and Nemoreus for great bands from other genres of metal!