Toxic Nobility (Rock) - Dayton, Ohio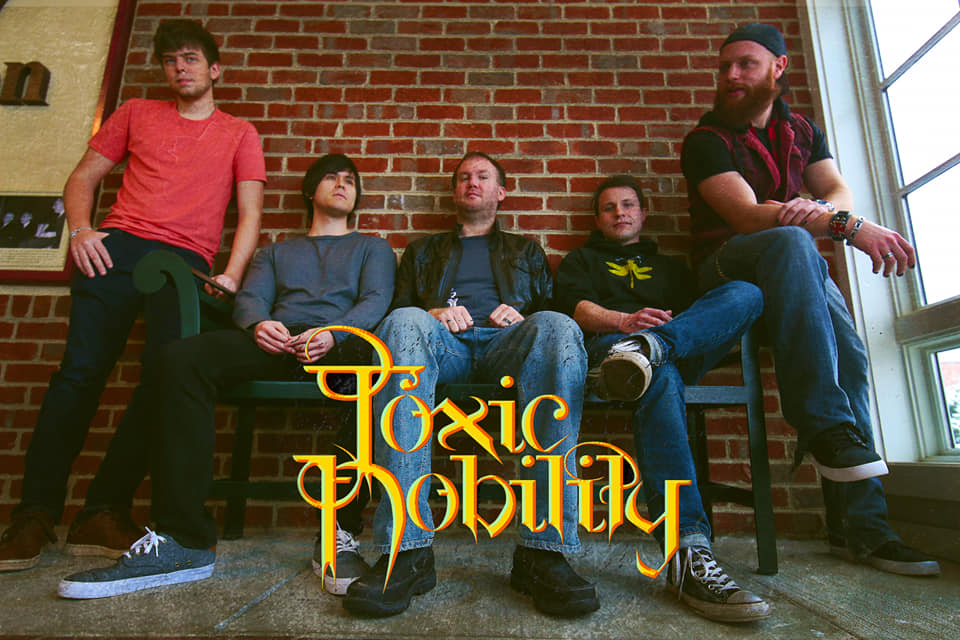 Upcoming Shows:
More shows coming soon.
"Song Bird" Single Review
The track is acoustic track that brings to mind the acoustic tracks of Breaking Benjamin and the emotional depths that they conjure up. There's layers to the track that present themselves the further the track goes on. When everything comes together, it's quite the listen and it exudes passion. It's the type of music that makes you feel something just by listening.
Verdict:
The near six minute single from the band takes the listener on an emotional journey.
"Hell Below" Single Review
The track starts off with a little diddy of a guitar riff and builds to the driving pace of an Alternative Rock tempo. The uptempo vocals work extremely well on the track as the guitars blaze ahead with a speed of Foo Fighters like tenacity. The guitar solo later in the track is bonkers. The track closes with soaring vocals and some pretty heavy and fast instrumentation that'll make the listener craving for more.
Verdict:
Toxic Nobility crank out another jam with their newest single.
"The Left Behind" EP Review
The opener "Rose in Flame" rushes ahead with flurry of riffs and melody. It's high tempo Rock music that pulls the listener in with ease. It's an awesome opening track. "Cryin'" has a crunch to it. The riffs are a little more harder and it's got more bounce to it. The track is extremely radio friendly and should be a fan favorite in no time. "It's Not Over" is a straight Rock ballad. It's pure passion and emotion that'll get those live show lighters up for sure. The closer "Wavelength" takes a bit to get going but once it erupts, it's worth the wait. The track cranks up the Rock level to 11 and doesn't hold anything back. It's a fantastic closer to wrap up an extremely promising EP.
Verdict:
The newest EP from Toxic Nobility is a tour de force of Rock music.