Two Ton Memory (Hard Rock) - Ohio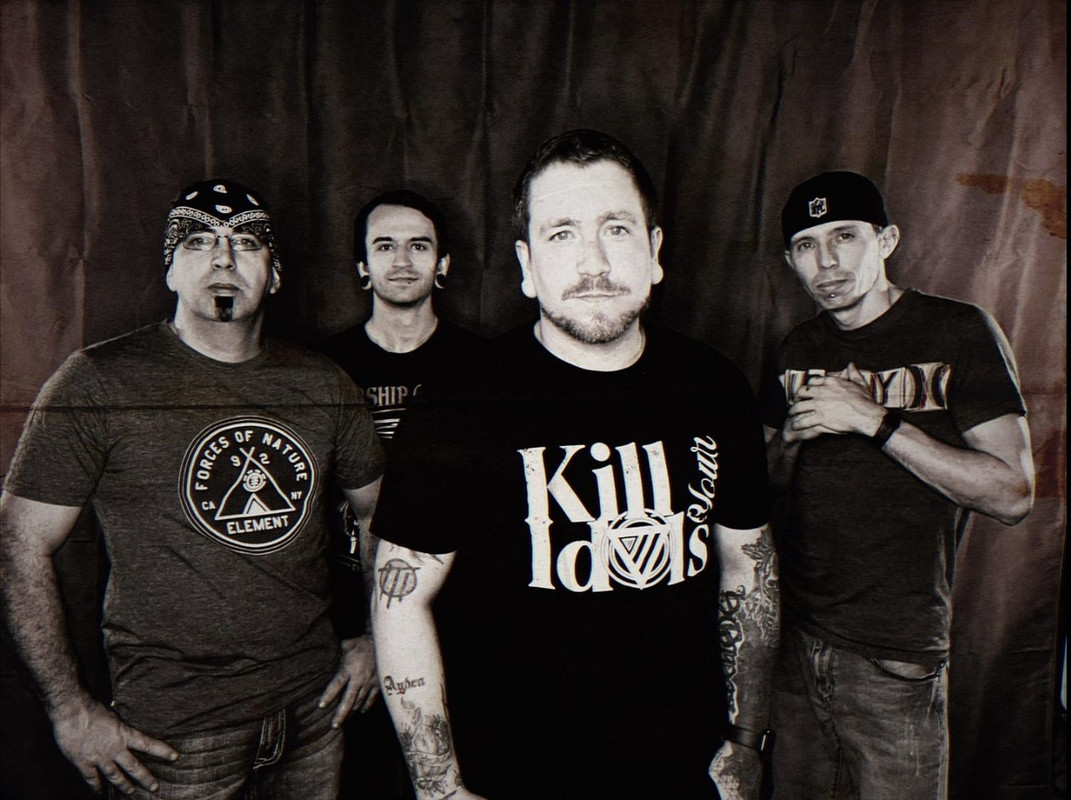 "Stay Human" EP Review
The title track gets the EP started with its A Perfect Circle like opening. The overall tempo is Progressive Hard Rock as the melodies take control and build a wall of natural sound. The track cranks into a higher gear around the two minute mark. The bridge dips down the pacing to a more slowed down emotional tempo before building itself back up and unleashing a fury of heaviness. The chorus helps close out the track. "Hallelujah" has shades of Nu Metal to it. From the opening bass line to the driving riffs to the vocals, would make it a track worthy of Ozzfest. "Burn Me Up" has an instrumental intro before it blasts into a more Hard Rock/Metal wall of sound. The overall sound brings with it an early Breaking Benjamin like tendency. There's an aggression to the track but the melodies and riffs keep everything tightly together perfectly. "Here" doesn't hold back. From the first note to the last, it's an all out Hard Rock assault on the listener. The hard hitting riffs are on point and any fan of Hard Rock will just jam out during its entire runtime.
Verdict:
Two Ton Memory crank out the Hard Rock jams with their newest EP.
-Interview- (1/23/22)
1. How did you get started with music and how did you develop your sound? Who thought of the name "Two Ton Memory" and is there any meaning behind it?
Jeremy and Josh grew up playing music together. Jeremy met Ben, and finally found me after going through a couple of other singers. Our sound developed on it's own truthfully. Each one of us brought something different to the table and we just put it all together. As far as our nam goes, we get asked this one a lot. It's really more of a Ben question. Come see us live and he'd be happy to tell you.
2. What do you want people to take away from your music?
Dan: Each one of us have different reasons behind our music, but me personally, I'd like people to take away that whatever you're going through, whether it be anxiety, recovery, depression, etc, I'd like them to know that they aren't alone in that fight.
3. How would you describe your sound to the average listener?
Jeremy: A blend of heavy riffs, melodic choruses and bone chilling vocal flows.
4. Who are three bands you'd like to tour with?
Breaking Benjamin, Deftones, and Chevelle.
5. How has Covid affected what you do as a band?
Jeremy: We formed Two Ton Memory literally at the start of the whole thing. Our first year and a half as a band we were unable to play any shows. It doesnt really affect us anymore. I think, and hope the craze is over
6. What's your take on the current state of Hard Rock?
Jeremy: I feel the current state of hard rock is pretty dismal. A lot of bands out there are trying really hard to be somebody else. Creativity and developing your own identity as a band is really lacking.
7. What's the current music scene like locally there in Ohio?
Dan: I'm not sure how to answer this without being petty, so the nicest way I can put it, is that it's broken. We've played with some really really solid bands, and those bands have been great to us. But there's an underbelly to the music scene as a whole here in the mid Ohio valley that is extremely toxic, and it's a shame that it has to be that way. It's certainly not a standard we follow.
8. What's your take on the royalties that streaming services pay out to artists?
Dan: $#@&, it's criminal! The fact that you can sell a song on most platforms for 0.99, but the band only receives .003 of that dollar. It's insane to think about. In addition, with the pandemic still going strong, it's not like bands can really rely on live performance revenue, so doing all the work we do and then only receiving crumbs is definitely a heavy hit.
9. What's next for Two Ton Memory?
We just released "Stay Human early January. Now we are just getting booked where we can. We are playing at one of our home venues, The Dils Center, in Parkersburg, WV. Then we are getting lined up for the Wampus Cat Festival at Gross Farms in Sanford, NC. So if you're a boomer and you're reading this, let's talk.
10. Any shoutouts?
To all of our fans that have stuck with us since the rocky start in 2020, we LOVE you all so much! Thank you for being the best part of TWO TON MEMORY!