Venteur (Alternative Rock/Grunge) - Lancaster, Pennsylvania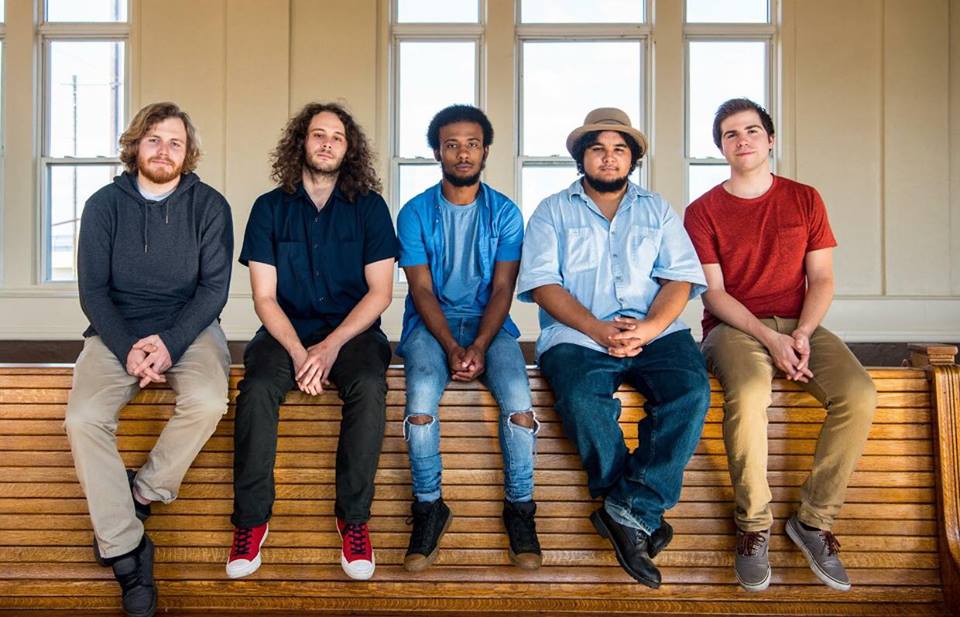 Alternative Grunge band from Lancaster, PA. Stay in tune with us!
Upcoming Shows:
More shows coming soon.
"Rush" Single Review
Fresh off their recent "Elements" EP, Venteur are back at it with their new highly infectious Rock single "Rush". Let's tell you why you'll be singing along to this track as soon as you hear it in our new review. The track kicks off with killer instrumentation to get the energy at a high level from the start. The haunting Grunge like vocals keep up with the groove perfectly and once the old school Rock chorus kicks in, you'll be already hooked. We dare you not to tap your foot along to the track while listening. Halfway in the track there's a guitar solo that blows the roof off and simply shreds. After the guitar solo there's a slight build back up and then there's another tremendous solo to help close out the single. It's such a top notch track and if given the chance, will take the Rock radio world by storm.
Verdict:
Venteur keep the high octane Rock train moving with their new single "Rush".
"Elements" EP Review
Venteur (formerly Venture) have just released an exciting EP following their utterly brilliant "Mr. Skyman" single (our review
here
.) Let's see how they've matured in the few months since "Mr. Skyman" came out. The track "Autumn" starts off with a dirty little guitar riff and keeps it going throughout the track. The haunting, Grunge like vocals brings a range of soft constraint to the track. The track overall has a very dynamic Rock sound that is surely to be a hit with fans of Rock music. "Her Smile (Falls On Me)" has a harder edge to it. There's times that it sounds like a slower Guns N' Roses track as the vocals really has that Axl Rose depth to it. It's definitely a stand out track to jam out to. "Night" has a nice groove to open things up and the track itself is catchy as hell. There's a ton of different layers to the track as the guitars and vocals clash into a beautiful symphony of Rock. This track has major radio play written all over it. "Take Flight" is a bit more toned down than the previous tracks but it still hits hard in the chorus. It's a passionate track and showcases the extreme talent of the band. The more music Venteur releases, the more the Rock music genre is in good hands.
Verdict:
Venteur have matured and taken their Rock sound to the next level with their newest EP.
"Mr. Skyman" Single Review
Venture are a young band from Pennsylvania who just recently released their "Mr. Skyman" single in advance of their upcoming EP. Let's dive in and see what it's all about. The track opens up with a somber riff before the drums build up to the melodic vocals. The track then kicks in fully with a melodic Rock verse that has shades of Grunge but also 90's Alternative Rock. It's a unique sound and not even two minutes in and you're hooked by the splendid guitar solo. The next verse kicks in and you're finding yourself singing along to the highly infectious Rock sound. The chorus soars and really kicks things into an "ascending time". The track then slows down for a bit while heading into almost The Beatles territory with its soothing Rock sound. "We're changing the outcome" will be sung along for quite some time at live shows. The chorus cranks back in and you find yourself just blown away at the mature sound that these guys have. The single is a true game changer for these guys so keep your eyes and ears peeled for more exciting things coming from Venture in the near future!
Verdict:
Venture explode onto the Rock scene with their catchy as hell single "Mr. Skyman".
"The Low" EP Review
The Lititz, PA Rock band Venture released this EP last year to hold over fans until their new music. It's an EP that does a solid job of showcasing their raw sound to its fullest. Let's dive in and see what they're all about.The EP opens up with the groovy rock track "Heatflash". The track has shades of The White stripes with its upbeat Rock tendencies. "Moments Notice" takes things up a notch and is a fantastic track to rock out to. The track is easy to sing along to and feature some mind blowing guitar work. Once the track is more produced, it could be a hit in the making. The closing track "Epitaph" is a bit more slowed down and really touches on their Grunge influences. The track has an exploding chorus that really makes it stand out. The EP features three tracks of raw Rock to hold over fans until their new music is released. Keep your eyes and ears on Venture.
Verdict:
Venture showcase their raw Rock sound in their "The Low" EP.
-Interview- (2/13/17)
1. How did you get started with music and how did you develop your sound? Who thought of the name "Venture" and is there any meaning behind it?
Padi: I've been playing for years with various musicians and bands throughout the area and grew to love the sport.
Jack: I started randomly jamming with friends and got hooked which led me here today.
Shea: I've always wanted to make a difference and music came to me as a natural way to do so.
Mike: I picked up a guitar about 9 years ago and started studying the styles of my influences and developed my sound through jams and bands with friends.
Justin: I come from a family of musicians and went to college as a percussion major, which has allowed me to become a very flexible drummer. The name Venture came from Padi and was a way to express that music, like life, is an adventure, you never know what you're going to get, but it always gets better.
2. What do you want listeners to take away from "The Low" EP? What's the word on new music?
Our music is created from a desire to express our most human feelings in a way we feel comfortable. The lyrics come from life experiences and are written to give you something to connect to. We are working on a 3 song self-made demo produced by our drummer Justin as well as recording a 4 song EP with Smash Music in York, PA.
3. What can people expect from your live show?
We bring a high energy performance and a unique twist to rock music with a full bodied sound and a jam aspect that give our songs a new feel each time we play them.
4. What's your favorite track to play live?
Padi: "Take Flight".
Jack: "Embrace".
Shea: "Her Smile".
Mike: "Night Stands Still".
Justin: "Autumn".
5. Who are the three bands you'd like to tour with?
Foo Fighters, Pearl Jam, and Red Hot Chili Peppers.
6. Any crazy show stories?
At Bube's Brewery we were one song away from finishing out set when Justin went to grab something, knocked the mic over leading to a massive amount of feedback in the PA system almost leading the set into disaster with no sound guy to help fix it, so we fixed it as quickly as possible to get back on track and finished up our set with a killer version of "All Along The Watchtower".
7. What's your take on the current state of Rock?
Rock music seems to be steadily dwindling in originality and we believe you can still have your own sound while still playing the big stages.
8. What's the current music scene like there in Pennsylvania both locally and state wide?
The music scene in cities like Philadelphia and Pittsburgh are great and get better the bigger the town or city, but locally there just aren't that many bands playing original material but we have been building relationships with those that do to form a stronger music scene in the Lancaster Area.
9. What's your take on the legal/illegal music downloading?
It's a tough call, we see both sides of the argument. For established bands its obviously clearer cut but when you're trying to get your name out there, we think any recognition is great. We think that websites like Soundcloud and Bandcamp, where you can put your music up for free or low cost to start getting known through online communities, gives a breath of fresh air to artists who have been struggling to find a way in the age of the internet.
10. What's next for Venture?
We have a big year planned so far with shows in Philadelphia and New York and well as some festivals such as Launch Music Conference and One Wicked Boogie. We'll be visiting some awesome new venues such as Kung Fu Necktie and Pubb Webb in Philly, as well as some great places we've played in the past.
11. Any shoutouts?
Roland, Kelvin, The Andy's from Smash Music, all of the family and friends who have been there to support us.