Vogue Villains (Alternative Rock) - Campbell River, British Columbia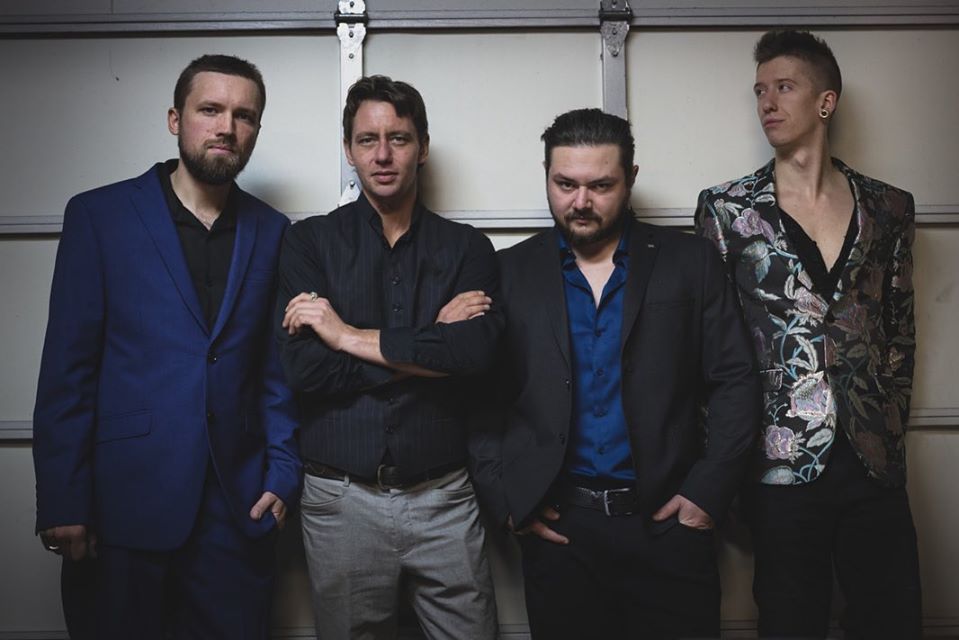 Upcoming Shows:
More shows coming soon.
The track starts off with a rockin' upbeat sound that right away clings onto the listener. The high tempo Blues-like Rock is an evolution of their sound into a more swinging Rock vibe. The track continues onward with some easy to digest bass lines, guitar solo and melodies that will get people singing along. The ending ups the ante with a flurry of Rock sound that rounds out everything with a nice tight bow.
Verdict:
Vogue Villains amp up their signature sound with their newest single.
"Happy" EP Review
The next band in the ever growing Rock scene of British Columbia is Vogue Villains. Their new EP aims to create an even bigger buzz for the area and scene in general. Let's see how it fares in our newest review. The opener "Glad" twists and turns with nothing but full on Rock swagger. The track is very articulate and deliberate with its riffs and vocals. It's quite the opener and keeps things interesting. "What The Devil Makes Me Do" pulls in the listener right away with the opening riffs. The upbeat nature of the track along with its Incubus like chorus makes the track really shine bright. "Your New Skin" cranks things up a few notches in the Rock department. There's a slight Nirvana influence to the track as it rocks back and forth with its sound. "Ghost Of A Ghost" brings the energy down a bit. The track glides along an almost Indie Rock type sound. The result is well done and shows off a different side of the band. "From Us, To Them" has a Halloween vibe to it due to the lyrics. The bass riffs and guitar work are stellar and overall the track should be cranked as loud as possible when that time of year comes around. The closer "Low Budget Funeral" is five and half minutes of pure Vogue Villains. There's so much to like on the track and EP as a whole that if you're a Rock music fan, you need this in your life as soon as possible!
Verdict:
Vogue Villains blast into the stratosphere of Rock music with their exciting new "Happy" EP.