Voices of the Damned (Metal) - Ohio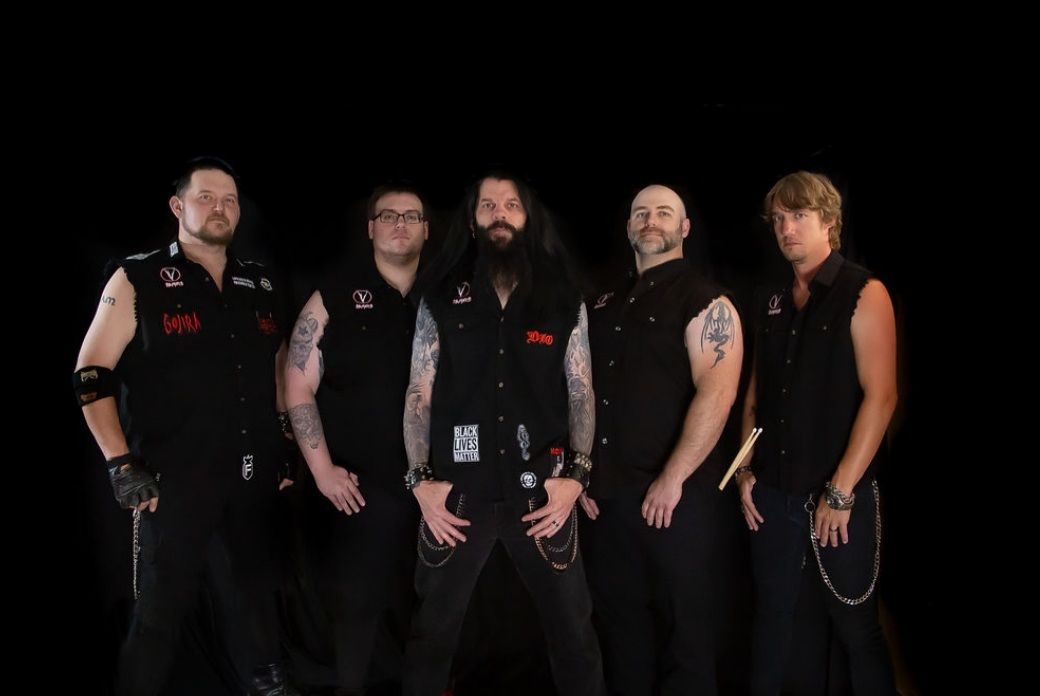 Voices Of The Damned is a metal band based out of Cleveland, OH formed in September of 2019. Comprised of seasoned, respected musicians J.C.B (Vocals), Joey VanDine (Lead/ Rhythm Guitars, Backing Vocals), Anthony Jones (Lead/Rhythm Guitars), Erik Hendershot (Bass Guitar, Backing Vocals), and Rob Minton(Drums, Samples), the band is determined to succeed at the local, regional, and national level.
Voices Of The Damned released their debut EP titled "Awakening The Beast" on August 13th, 2021. The EP features "Lady Bathory", "Forever Immortal", "Alone" and "Rising Again", the first four songs the band ever created.
"Awakening the Beast" EP Review
"Lady Bathory" comes out swinging with its heavy riffs. The track sets a darker Metal tone as it teeters on Thrash Metal but still has a more traditional Metal foundation. The guitar solo later in the track is unbelievable in its delivery and helps take things up a few notches. "Forever Immortal" keeps the runaway freight train vibes moving at high speed. The track will be a surefire hit in the live setting with its mosh inducing sound. "Alone" features incredible guitar work and really has the band sink their teeth fully into their signature sound. "Rising Again"c loses out the EP on an extreme note. The track lets loose and creates a chaotic mix of Metal and leaves the listener salivate for even more riffage and breakdowns because four track is not nearly enough.
Verdict:
Voices of the Damned unleash a Metal fury upon listeners with their newest EP.
-Interview- (12/10/21)