Wings Over Society (Pop/Rock) - Corpus Christi, Texas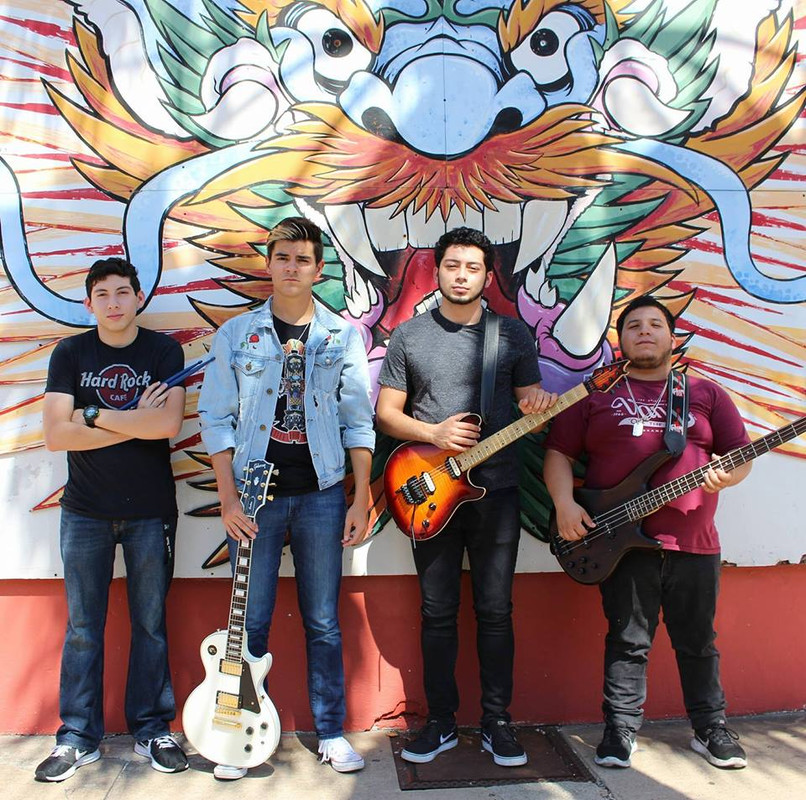 A local Rock band based out of Corpus Christi, Texas. Four guys with a dream.
Upcoming Shows:
More shows coming soon.
"Harbor Knights" EP Review
Texas Rockers Wings Over Society recently released their buzzed about "Harbor Knights" EP. How is it? Let us tell you in our newest review. The opener "Castaway" blasts right in with a high energy tour de force that'll perk your ears right up. The driving track works wonders and solidifies itself as a quality opening track. "Forever, Never" is more controlled than the opener. The track does crank itself up to a higher level during the chorus though and brings to mind 90's Alternative Rock in its delivery. "Lighthouses" opens with an almost Boyhitscar type opening. The track overall is slower but still packs that emotional punch that'll pull at the heartstrings of the listener. "Escape The City" turns the energy way back up. The track is extremely catchy and should be catching radio airplay in no time. The closer "Christina Marina" has shades of Pop Punk. The track has a bit of bounce to it as it glides along with its catchy riffs, infectious chorus and upbeat tempo. It's a wonderful closer to a tremendous EP.
Verdict:
Wings Over Society push the boundaries of Pop/Rock with their recent "Harbor Knights" EP.
-Interview- (10/18/18)
1. How did you get started with music and how did you develop your sound? Who thought of the name "Wings Over Society" and is there any meaning behind it?
Wings Over Society got started whenever front man, Joseph Martinez and lead guitarist Jacob Mirabal, met in high school in Jazz band. What grew from two guys playing acoustic guitars on the corner of the downtown area grew into the bass player, Ernest Garza, joining and then soon after the little brother of Jacob, Joseph Mirabal, sat his spot as the drummer. While each of them brought their own flavor and ideas to the band, it helped formed and characterized their unique sound. And thus, Wings Over Society was formed.
2. What do you want people to take away from your music?
What we want people to take away from our music is a sense of belonging and positivity. Even in peoples darkest moments we want them to feel that they are not alone and that there is hope no matter what.
3. How would you describe your sound to the average listener?
If you like catchy rhythms and a Pop Rock sound then this is the band for you!
4. Who are three bands you'd like to tour with?
All Time Low, State Champs, and Sleeping with Sirens.
5. What are your three desert island albums that you'd never get tired of listening to?
Future Hearts by All Time Low, Around the World and Back by State Champs, and any Blink 182 Album.
6. What's your take on the current state of Rock?
The current state of Rock is going in the right direction. There are really good artists such as Nothing More making a HUGE splash in the Rock scene.
7. What's the current music scene like there in Texas both locally and state wide?
Here in Texas there are a lot of Metal groups, especially living in the South Area. Of course, you have Country and Blues. There aren't too many Rock bands here in Texas, well in the local region, but in the state region there are many good bands!
8. What's your take on legal/illegal music downloading?
Music should be free to everyone. But on the same token you want to support the band that you love listening to. So paying for their music isn't a bad thing either!
9. What's next for Wings Over Society?
We plan on going into the studio and recording more music. Expanding our fan base and gigging elsewhere isn't a bad idea either!
10. Any shoutouts?
We would like to thank From The Depth Entertainment for giving us this awesome opportunity but most importantly family, friends and the fans that helped us get here!