Without (Metalcore/Punk) - Ohio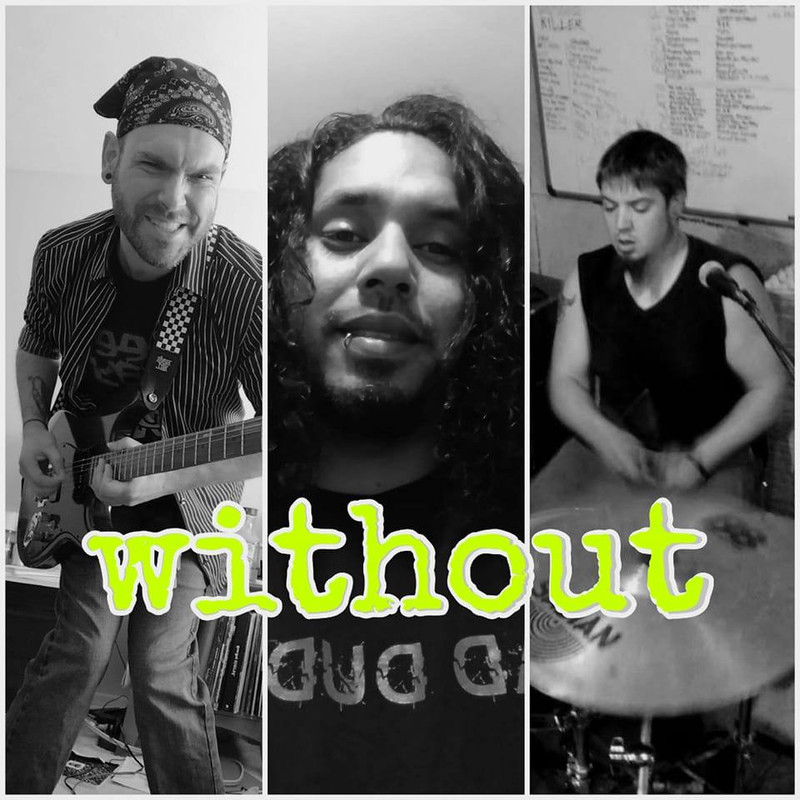 My name is Eddie Michaels. I'm a guitar player in bands such as Without, Earmark, and my solo project Eddie Michaels. I also sing in the projects. I am a lefty from birth so in representing the south paw's (left-handed people) every time I pick up a guitar. Music is my life and I love it so much.
Without actually started with me and Frazee Britton joined up and the band went threw a lot of lineup changes. There was even a point where we didn't have David. Finally we go to a point where we're were doing vocals and we're were all on the same page about sharing, Britton wanted to sing so we split it up 25 % per person at the time being we were a 4 piece. Also featured on the album (self titled) is Kyle fowee and Raymond Pablo.
-Interview- (8/3/23)