Zion Code (Metal) - Ohio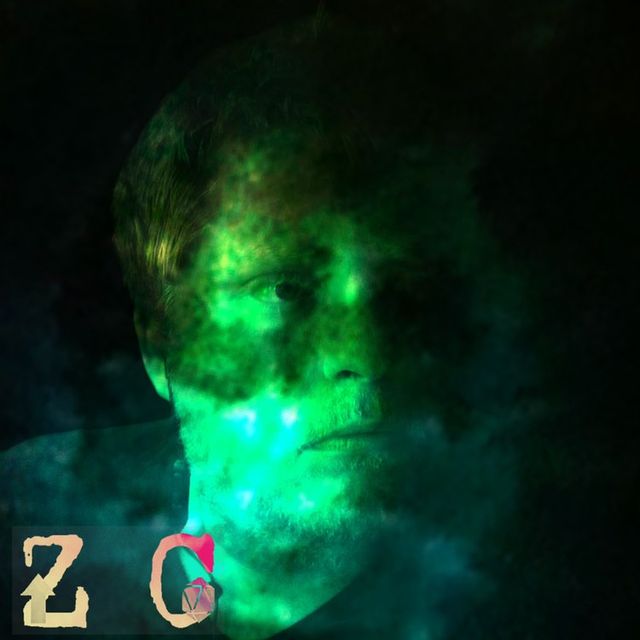 Signed to From The Depths Entertainment, Progressive Melodic Death Metal outfit Zion Code have unleashed in 2022 alone, two full-lengths, two EPs, and a plethora of singles. The goal of Zion Code is to blend complex structures with the brutality of Death Metal and the beauty of Melodic Metal.
"Judas" Album Review
The opener and intro track "Arriving With False Optimism" features atmospheric tones to set a more ambient and moody opening to the album. "Alternate Route" jumps out the gate with a flurry of riffs and aggression. The track is like a seven and a half minute hurricane that refuses to give up any of its heaviness. The pure Metal just overflows with its tenacious delivery. "Darkness In Denial" has a bounce in its step. The track features a more Symphonic Metal sound at its core and delivers in its melody and crunch. "The Fatalist" features a more early All That Remains feel as the riffs set the stage for melody and breakdowns galore. "Iscariot" is the longest track on the album, clocking in at ten minutes. The pacing takes its time with a more Sludge Metal style until around the two and a half minute mark when a Killswitch Engage like circle pit indicing breakdown comes out to play. Even though the length is on the longer side, there's a lot to like and really showcases the deep depth that they have to offer. "The Odalisque" is a track that has a lot going on for its own good. The track would benefit from being shorter than it is as it feels disjointed at times with its pacing and overall tones. "Christc*nt" features tremendous guitar work and passion that pours out with every note. The overall length comes into play again as there's a few parts (the solos and ending for examples) that overstay their welcome. The closer "Lost and Coming Down" is an epic closer. The track is on the shorter side but packs more of a punch than the longer previous tracks. The emotion and passion goes all out as Joe Nurre goes a guest spot. The track has a more early 00's Melodic Hardcore feel ala Skycamefalling or This Day Forward.
Verdict:
Zion Code's newest album should be a candidate for Metal album of the year with ease.
"Saviour" Album Review
The opener "Let There Be Light" is the shortest track on the album and acts like an instrumental intro as it builds atmospheric tones, ambience and Progressive Metal chuggery to set the stage for what's to come. "Outside of Twilight" unleashes fury from the get go. The Iron Maiden vibes are strong as it barrels full speed ahead with riffage and melody. The breakdowns are more modern and brings out a more Metalcore like sound. "Blood of the Tyrants" is slower and more methodical in the start as swirling riffs give way to a blistering, circle pit inducing Metalcore sound from then on. While the chorus is more melodic and down tempo, it still has that bite and edge to keep things at a high clip. "Pain and Penance" takes a bit to get going but once it steadies itself, it's better off for it. The track brings everything together and vreates a more pure Metal sound in its riffs, vocals and instrumentation. "Act of Mercy" continues the audio Metal onslaught. The cleaning singing on the chorus soars with confidence while the melodic instrumentation helps take it into the stratosphere. The verses hit heavy with their more early As I Lay Dying like Metalcore sound. The title track is next and brings a more diverse sound than the previous tracks. The track begins with melody before stepping on the gas and going full speed ahead in its high octane sound. The track lets loose, doesn't hold anything back and is much more varied and overall should be a fan favorite. "Opus For a Dying World" is a seven and a half minute track that is epic in its delivery and approach. The track bares its soul in every note and really captures the true talents of the band perfectly. "Warriors" chugs from the first note to the last. The track overall has shades of early Maylene and the Sons of Disaster as the more Southern Metal vibes come shining through. "Deliver Us" is awesome and showcases more of a melodic side than the previous tracks. The track takes its time and while still heavy, the track shows off more of a balanced mix of melodic Metal styles. "Divinity, Divided" opens with a tremendous guitar riff that stays in the forefront for a bit until the track shifts into the heavier instrumentation in the verses. The fierce vocals and faster and faster instrumentation make this a track that's memorable in its passionate delivery. "The Reckoning" is more like a rollercoaster as it twists and turns with its heaviness, melodic and emotion. The track keeps things interesting throughout and that's a refreshing thing since it's later in the album itself. "Face the Fire" has more of an early Killswitch Engage style to it. The track blends together different forms of Metalcore while still maintaining a good deal of melody. "Awakening" is a seven and a half minute track that is the last original track from theirs on the album. The track acts more like the actual closer as it wraps up everything nicely and puts the tight bow on summarizing the different styles that the band conjure up, while still having the listener salivate for more. The last track is their take on the Into Eternity track "Morose Seclusion". The band puts their twist on it and covers it in their style.
Verdict:
Zion Code successfully brings their carefully crafted album to the masses.
-Interview- (7/3/22)
1. What's new with Zion Code?
Well, at the moment Zion Code is now a solo project. I've been releasing solo music for a while under the moniker A Karmic Gray but this has both for good and bad become a solo thing as well. I'm currently processing the death of my former drummer who happens to be my cousin from a band I spent about a year in in High School. I recently relocated back to my hometown of Newark, Ohio and aside from writing and continuing to put out music, I'm working a 9-5 job and producing a blues rock album for a guy that is friends with my uncle. I've been very fortunate to bounce back from some unfortunate events and I'm doing better than ever. I recently compiled and published the lyrics and proper accreditations for "Saviour" , "The Vibrance" as well as the upcoming album "Judas".
2. What do you want to achieve with the new album?
So the last album "Saviour" to me was a great record. Even though me and my former bandmate (vocalist) Brandon Ball are no longer on speaking terms after our 17 year friendship sort of imploded (for reasons that I wish to have remain private) I am very proud of him and the work he did as a solo artist as well as with me. With this record I wanted to veer away from religious topics and focus more on topics that seem to be either internal with my own growth, anger, as well as sociopolitical and maybe questioning the Judeo-Christian religion I was brought up in. I was very fortunate to have Joe Nurre (former Nevermore and Jeff Loomis touring guitarist, as well as Shaded Enmity mainman) provide lead guest vocals as well as lyrics to the album closer "Lost and Coming Down." Joe has a very unique personality and beautiful soul. He also happens to be one of the guys that influenced me as a lyricist in recent years. So that's been cool! I started recording the music not even a week after the release of "Saviour" and what is now "Iscariot" with different vocals. Brandon Ball had knocked a 10-minute track in the park and I released then I wanted this album to be very progressive structurally. Think like Machine Head's "The Blackening" There are more challenging guitar parts and a solo too.
3. What's the concept behind the cover art for the new album?
I wanted a certain style of art with Judas of the bible being referenced. Akeldama or "The Field of Blood" was where Judas Iscariot took his own life after betraying Jesus and I thought it made sense to reference betrayal and suicide in the cover.
4. Any thoughts regarding performing live?
I would have to really be impressed with a drummer and because I'm kind of a control freak, the members would have to be cool with playing the music I wrote. Aside from Brandon Ball who was my partner in music for nearly two decades (and he mainly focused on lyrics and keys) I was the sole music writer. Playing live is still possible but it would require backing tracks and streaming from home.
5. How does the writing process go with Zion Code?
I just write the music. I start with the guitars and then move into drum composition. Once drums are composed and midi is correctly timed I then begin writing lyrics and vocals are always last. I have been known to freestyle lyrics before like a rapper but with this record everything for the most part vocally was written first.
6. Any thoughts on recruiting more members?
At the moment no. I think I'm very content with Zion Code being a solo thing. If Brandon Ball and I were to somehow speak again or reconcile. I would give him his old position back. But uh, it doesn't need to be altered when I do everything myself anyhow.
7. What's your favorite tracks off the new album?
"Christcunt" is one of my favorites because of the lyrics and vocal patterns as well as structure. In my 17 years of playing guitar it's easily the most difficult song to play. Next would have to be "Lost and Coming Down\" with Joe, the shortest we've done and it's just amazing. The music was composed by my friend Raven Moon from Singapore (she is a singer) and she helped me to condense the song. So I want to give Raven credit for that. And then obviously Joe Nurre penned lyrics to it. I also love the intro instrumental to the record which was composed for fun initially and later would resurface. I like "Darkness In Denial" too.
8. What are you currently listening to?
New Decapitated record "Cancer Culture '' is straight up god-tier. Ibaraki (which is Matt Heafy of Trivium's solo project). My friend in California's solo metal band The Large Father who have an EP called "The Reckoning'', and Demonstealer who is a solo artist as well out of India (Sahil is a death metal genius) Also Sean Z of Death and Sinaseanum has a new band called Vented and their debut single is fire. Other stuff would be new Caliban record "Dystopia" and anything from Shaded Enmity. Also I listen to a guitarist from Singapore named Amyr Abadawn, He's great!
9. Why should people check out Zion Code?
Well Zion Code is very unique in some ways. We have elements from Prog metal, metalcore, power metal, death metal, thrash metal, and black metal. I would say it's a good blend of things and we try to deliver quality on the budget I have as a self produced kind of thing.
10. Any shoutouts?
Yes, first I want to shout out to Joe Nurre, thank you my friend for appearing on the record.Ross Rubin for over a decade of metal talks and love! I want to shout out my young musician friends Angelo and Tori, musician friend Raven Moon, Amber from TX (she's been my best friend for 3 years). I want to shout out The Large Father, my former bassist and good friend Tiara Hannan, my photographer Kristin Hinkle, Dustin Ditter (phenomenal trap and electronic music producer). Shoutout to Amyr Abadawn who is also a wonderful man and good friend of mine. My uncle Michael, who is the only reason I'm not currently homeless. Massive thanks to my internet pal Hailey Kay (she always listens to any and every song I send her). Shoutout to my good friend in Canada Midnight Crow. My friend in Jersey from the band Lord of Horns. And Willy from the Garden of Bones project. Also a shoutout to my sister and my brother in law overseas who are making me a first time uncle. And special thanks to Dave Smith, my cousin for every bit of support. This record will now be dedicated to Jon Wilson (RIP) my beautiful friend.
-Interview- (4/2/22)
1. How did you get started with music and how did you develop your sound? Who thought of the name "Zion Code" and is there any meaning behind it?
Me and Brandon Ball have been friends since age 15 and 16. We started off self recording demos and passing them around high school back in 2007. We were massively influenced by bands like Into Eternity, Annihilator, Death, Nevermore, Trivium, Machine Head, and Chaos Divine. Our sound initially was metalcore and rock but progressively shifted to a more death/prog power metal sound when we became Swallowed By Apathy in 2009. Our first demo was very reminiscent of bands like Savatage, Nevermore, Control Denied, and Everygrey. We thought of the name Zion Code because in the New Testament of the bible Heaven is referred to as Zion and we wanted to have a more heavily direction minus the direct religious religion based overtones compared to our bleaker use of lyricism in Swallowed by Apathy. Essentially it's always been me and Brandon Ball and it's really the same band with a new name and a broader spectrum of elements. Code was with Zion because we liked the ring of said name but also thought of mysticism and esoteric secrets.
2. What do you want people to take away from your music?
A message that makes the listener think and challenges perspective as our lyrics are very introspective and insightful towards our personal walks in life.
3. How would you describe your sound to the average listener?
Our music is heavily layered at times yet retains melody, aggression, and groove within the progressive metal spectrum.
4. Who are three bands you'd like to tour with?
Into Eternity, Witherfall, Heaven Shall Burn AND (for a fun fourth Mastodon even though the prospect is unlikely due to their extensive notoriety but two men can dream).
5. How has Covid affected what you do as a band?
Honestly if anything as a strictly studio based band it has helped us because we've had nothing but time but time to self produce, write and improve our sound. Our first record "The Vibrance" was released last September and we've already dropped "Saviour" within 6 months and that is how we garnered FTD's interest.
6. What's your take on the current state of Metal?
Brandon Mitchell - I think metal is only growing more and more accepted within the general societal consensus of people however whoever found nu metal needs to return it because we like our music to be thought provoking and we feel like bands are having a tougher time in the market due to the vast majority of kids liking nostalgic trends rather than a new pursuit of sounds. With that in mind Lorna Shore and Oceans of Slumber are killing it.
Brandon Ball - The last few years have been really good for metal as far as the mainstream market goes. With bands like Trivium releasing "In The Court Of The Dragon" because it's a really phenomenal follow up to "What The Deadmen Say" and is super heavy and they have continued to be an inspiration for us as far as carrying on that sound from our era. Into Eternity recently reteamed with vocalist Stu Block which was a dream come true for us and they enjoyed our latest record as well and have been longtime friends. It's exciting to see what the metal scene will bring in years to come.
7. What's the current music scene like locally there in Ohio?
Well, we own a small imprint called Apathy Entertainment and have studio bands and our solo projects signed with as well respectively. Bands we would personally say keep our style alive are Icona Vera and our labelmates on FTD Voices of the Damned, We don't play shows live in venue for obvious reasons but also really like Lower 13 out of Cleveland and A Serpent's Hand.
8. What's your take on the royalties that streaming services pay out to artists?
Honestly and initially we viewed this as a labor of love because in most cases progressive melodic death metal does not pay it's own bills and is considered not hip in a scene full of spiked haired nu metal kids but we are in it for the long haul. We certainly enjoy money and the finer meats at the market but we overall think it's for the art itself and would rather be heard than overtly worried about the streaming aspects.We do feel that places like Spotify both are good and because exposure is easier than ever before but like any good thing in life your paying to lose a bit of cash for the experience.
9. What's next for Zion Code?
More albums, no slowing down too long, and hopefully more livestreams and possibly touring eventually with a full band.
10. Any shoutouts?
A shoutout to Brandon Mitchell's girlfriend Heather, former bandmates Zach Smith, Steven Blankenship, Johnny Anderson, and all the beautiful people of Into Eternity including Tim Roth, Jim Austin, and Stu Block. Also a major shoutout to Andrew of Promethean Complex, Wes Devil, Mike of Icona Vera, Philly Dee of Fool The Crow, Hoist the Mast, and Azrael of A Serpent's Hand. Mad love to our sisters, Jen and Ashley and Lou. And to our best friends James Agar, Jesse Gill, and Danny who is co-owner of Licking County Metalheads. Last but not least our adoptive band moms Annie and Susan.