Disillusion Effect pushes a hard-hitting, relentless assault of Metal mayhem into the ears and hearts of Metalheads.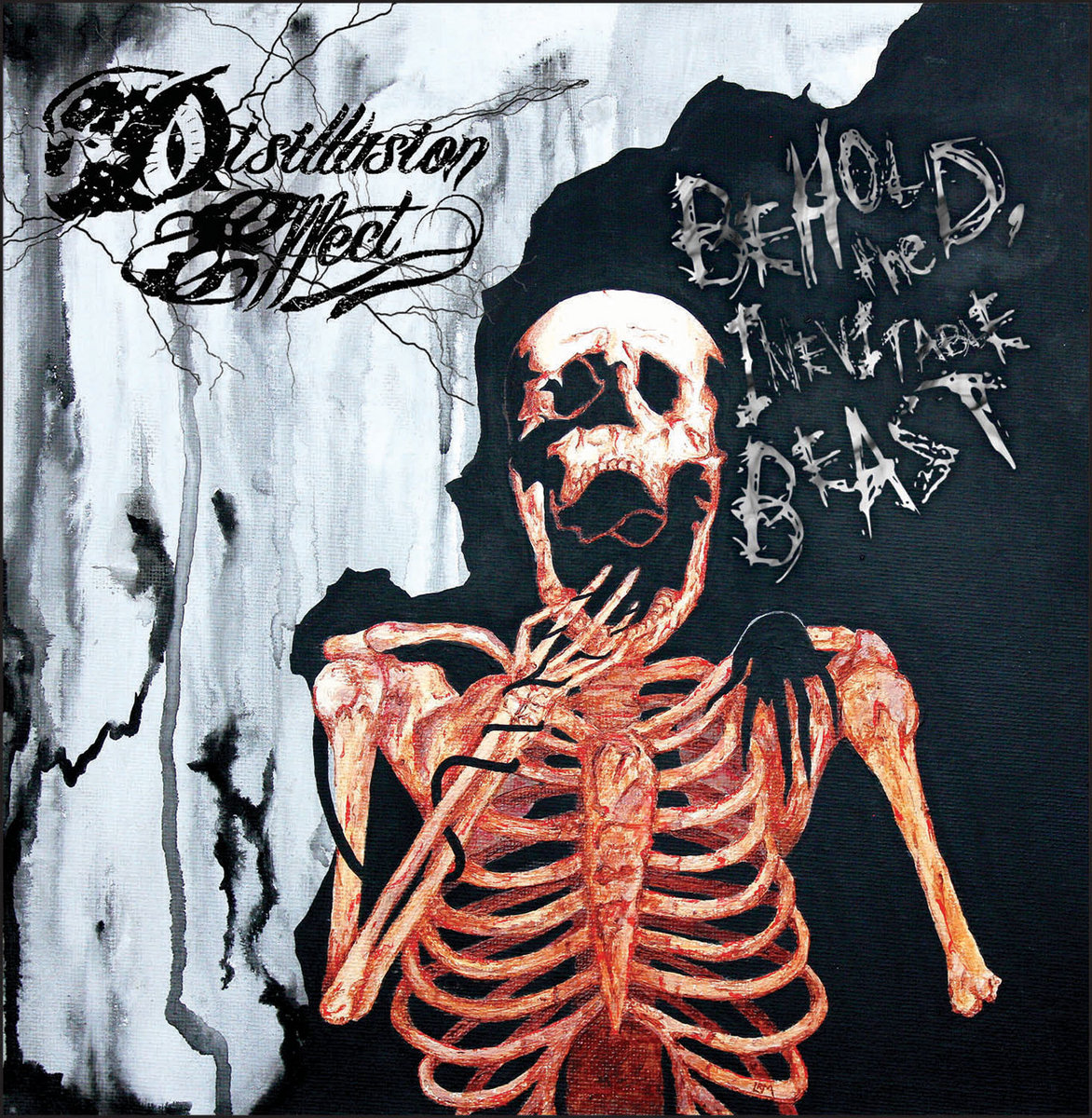 www.facebook.com/disillusioneffect
From: Morgantown, WV
Sounds like: Metal
When one thinks of Metal acts, hardly do they think of West Virginia being a stand out state that brings quality Metal music. Disillusion Effect are here to change that with their recent nine track offering. The opening track "An Offering To Fire Mountain" pulls no punches. It comes out swinging with a brand of Metal that's akin to Lamb Of God in ts ferocity. The track is a destructive opener that helps set the overall tone of the album. "Oni Kudaki" continues the furious onslaught of shredding and breakdowns. The track is a audio assault on the senses and in being the shortest track on the album, it contains a barrel of dynamite worth of Thrash influenced Metal that explodes with every second that passes. "Grail Of Madness" kicks a little atmospheric Metal of a sound. The track brings to mind the Devil You Know or All Shall Perish with its take no prisoners approach to the Metal genre. The guitar solo is outstanding and adds another layer of awesomeness. "Conduit" is a stand out track that'll get the circle pits moving in no time flat. The track is a prime example of the devastation that the band leaves in its wake. It has the perfect amount of melodic riffs to it to satisfy every type of Metal fan. "Dawn Of Our Unmaking" keeps up the breakneck pace with another gem of a track. The track bobs and weaves through the sonic forest of Metal so effortlessly that it really showcases the true talent of the band perfectly. "Out For Blood" has a few shades of Hardcore to it with its breakdowns. The track brings to mind Unearth and destroys in all of the right ways. "Wrath Upon The Confluence" is a bit slowed down and sludgy before erupting into a whirlwind of Metal that puts the DE sound on full display. The track is top notch. "ReUnIoN" is a track that may just have the most melody to it. There's no clean vocals but it brings to mind the earlier sound of All That Remains. It helps set up the closing track "Behold The Inevitable Beast". The track is the longest track (clocking in at a little over six minutes) on the album and it doesn't disappoint. The track doesn't hold anything back and really shows what the band is capable of. It's an epic closer to an already blistering Metal album.
Verdict:
Disillusion Effect pushes a hard-hitting, relentless assault of Metal mayhem into the ears and hearts of Metalheads.