End In Echoes takes you on thrilling ride of Metal filled with beautifully crafted melody and annihilating riffs.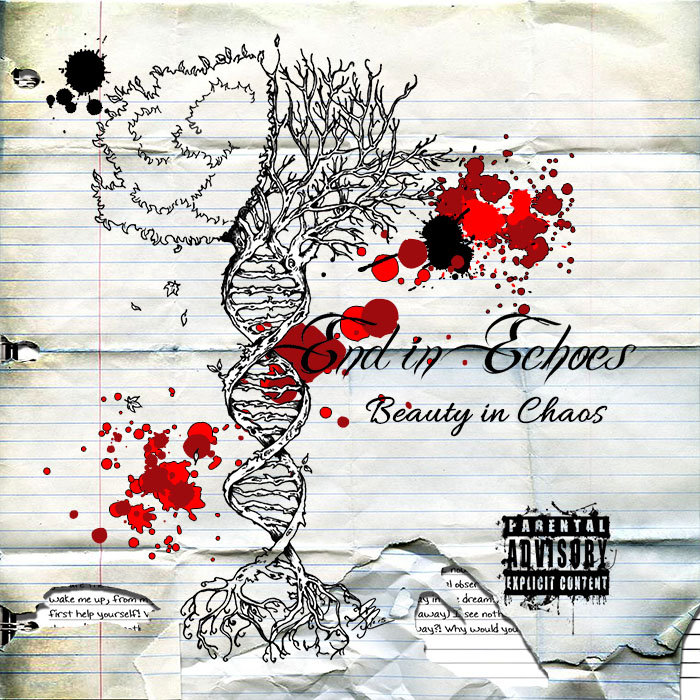 www.facebook.com/endinechoes
From: Medina, OH
Sounds like: Progressive Metal
This full length album from End In Echoes came out a few years back in 2015 but with new music looming, let's take a look back and see why people are so hyped up about them. "Riots In Paradise" opens up the album in a massive wall of Metal sound. The melody mixed with the chaotic metallic riffs brings to mind the early raw emotion of Bring Me The Horizon mixed with the melodic tendencies of Sea Of Treachery. It's an outstanding opener. "Gift Of Nothing" is a gem of a track. The track has driving riffs, melody and will have the live crowd singing and dancing along for sure. It has a slight All That Remains feel to it as well. "King's Grave" has a bouncy chorus and also features a skull crushing breakdown halfway through. There's a slight influence of Between The Buried And Me on the track as it has a bit more Progressive feel to it than the previous tracks. "Monoliths Of Epic Proportions" brings back the power and angst of the opener. The mix of melody and breakdowns on the track is perfect and will certainly be a nice addition to a Metal fans playlist. The ending is the track is something that needs to be heard to be believed. "Protest The Leaders" is in high gear from from the get go. The track is melodic, fast and doesn't let up. The track is a stand out and has the most melody out of the tracks thus far. The guitar solo on the track is awe inspiring. "Abandon Your Friends" builds initially before blasting out with more melody and destruction. It's a track that keeps the rock solid pace going. "Such Is Life" features amazing guitar work. The track will get some head bobbing along with the top notch breakdown later in the track. The melody on the track takes it to a higher level and makes it a track that shouldn't be missed. "Masterpiece" is a track that brings to mind Bury Tomorrow or Atreyu as it features clean sun vocals and metallic riffs that puts them in the upper echelon of melodic Metal bands. "Greatest Tragedy" is a high energy romp through the rough and tough wilderness of Metal. It keeps its stronghold on their signature sound and if anything, put's their exclamation point on it. The closer "Overlook Road" slows things down and creates an emotional journey of a track. The track has the most melody on the track as it builds and builds before finally unleashing pure passion. Bullet For My Valentine's ballads are one thing but this track is in a league of its own. As their track "Such Is Life" goes, "you will be stuck with us", that's not a bad thing as once you start listening to this album you won't be able to put it down. Keep listening and stay tuned for new music from them coming soon.
Verdict:
End In Echoes takes you on thrilling ride of Metal filled with beautifully crafted melody and annihilating riffs.