Disease Party are unapologetic in their approach to their Metal sound.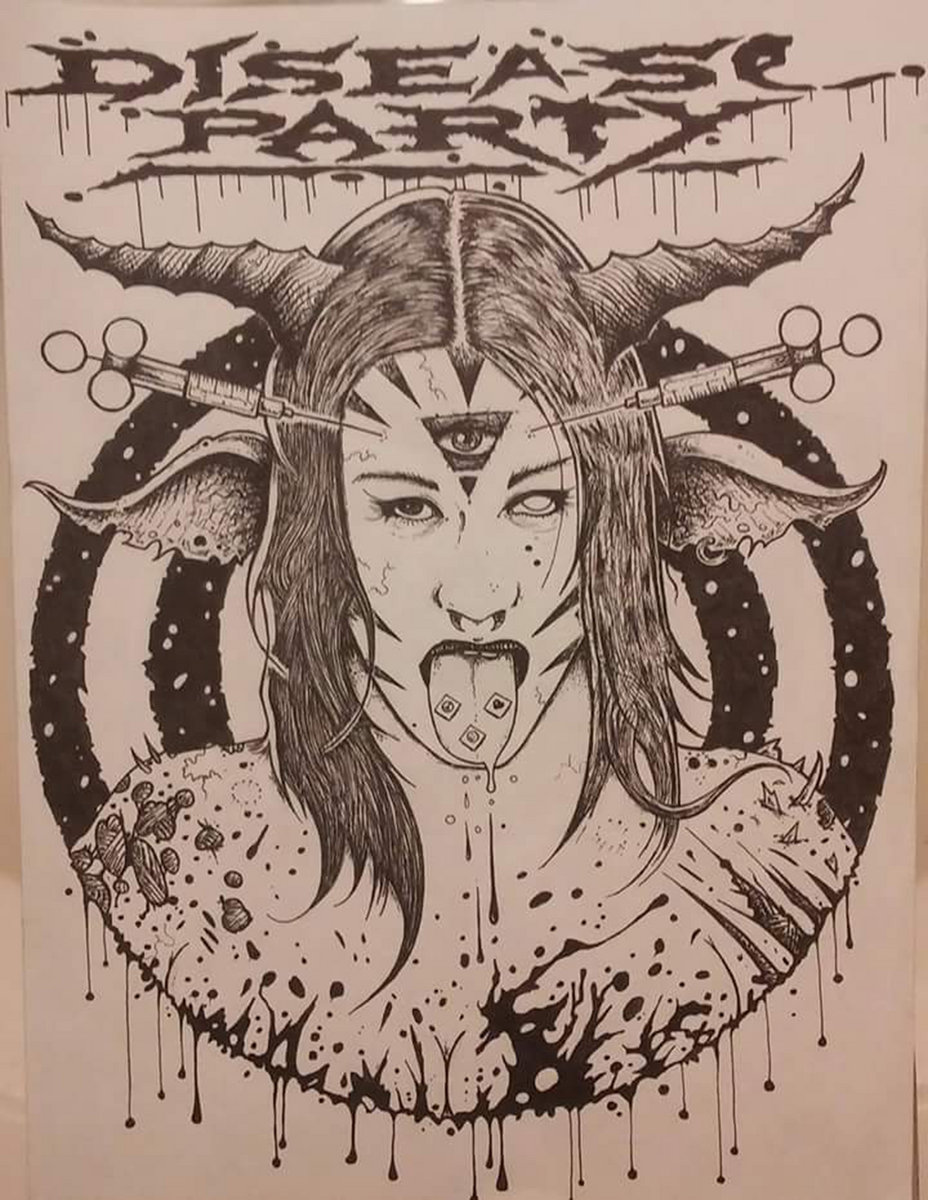 www.facebook.com/diseaseparty
From: Forestville, CT
Sounds like: Metal
Disease Party are a Metal band from Connecticut that are unapologetic in everything they do. They come full force with everything they have and aim to leave a long lasting impression on the listener, with their music doing the talking. The opening track "Gravy Boat" is technical from the start and keeps the riffs coming at a frantic pace. The track feature some bouncy breakdowns and killer vocals that bring to mind Shadows Fall or even the technical prowess of Blood Has Been Shed. "Serrated Facials" goes for the jugular right away. The track is moshtastic and clocking in as the shortest track, really packs the most punch. "Wayne Vs The Fly" has some early Emmure to it as it veers into Deathcore but with some shades of melody. It's a solid track and really takes things up a notch. "Extinction Burst" has shades of A Life Once Lost to it as it plows forward with such technical intensity that it'll make even the purest of Metal fan stand at notice. Later in the track it delves deeper into the abyss and pulls out a spectacular sound of aggression. "Monkey Tongue" is a track that never slows down. The track goes full speed ahead and destroys everything in its path with a raw Metal sound that simply pulverizes. "Hookers On Bath Salts" closes out the EP with an On Broken Wings type sound. The track twists and turns into Metalcore with a dash of Death Metal. It's a really nice closer to will really strike a chord with Metal fans everywhere.
Verdict:
Disease Party are unapologetic in their approach to their Metal sound.