Stealing Fame holds nothing back in their stellar full length album.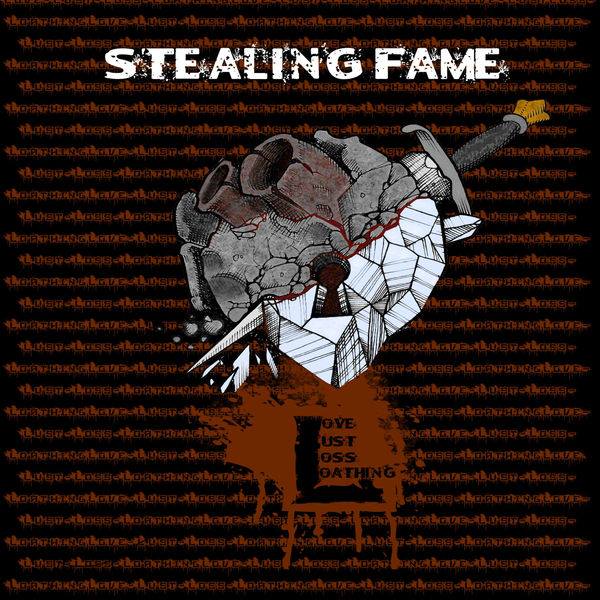 www.facebook.com/stealingfame
From: Philadelphia, PA
Sounds like: Hard Rock/Metal
Stealing Fame are an up and coming Heavy Rock band that are looking to take their form of hard, catchy Rock to help set themselves apart from the ultra competitive area of Philadelphia in which they reside. If their newest album is any indication, they're well on their way. Let's dive in and tell you why in our new review. The opening track "As Bad As You" is upbeat and rockin' from the get go. The near Metal crunch combined with the haunting melodic vocals make it a standout track for people who want a bit of a bite and edge to their Rock. It;s a solid opener which helps set a nice tone early. "Breaking Point" unleashes a whirlwind like fury on the listener. After the initial explosion, the instrumentation dips down to an almost Mr. Bungle/Faith No More funk before breaking back into the furious aggressive Rock style. The track seamlessly goes back and forth between the styles throughout its span. In doing so it definitely keeps things fresh and interesting. The guitar solo is a fantastic touch as well. "Morning Summer" is a Rock gem. The track has mainstream radio appeal and while it might be a little slower, it has a ton of heart and passion behind it. Later in the track it erupts with emotion. "What You Have Done" picks the pace back up. The track has a slight Incubus vibe to it. There's a lot of depth to the track and is dynamic enough to pull in listeners of both Hard Rock and mainstream Rock. "What Do You Want From Me" is an up and down track which picks up steam for the chorus. The track has an awesome edge to it and should get the live crowd singing along and moshing in no time. "I'll Be There" will have you singing along right away. It's a Rock ballad that'll pull at your heartstrings and will stay with you for quite some time. "Victim Of Love" keeps the somber level that the previous track had. This track though churns at a reasonable Rock pace and pairs well with the previous "Morning Summer" track. "Your Naughty Side" begins with some funky riffs before cranking things up. The track blows the doors off the album and is an outstanding track to jam out to. The energy contained in the track is controlled chaos but when it let's go, it's quite a sound to hear. "Nevermore" is an epic track that shows the true talents of the band perfectly. The track is a roller coaster of a dynamic raw Rock sound that only the band can conjure up. It's awesome and should be listened to right away. The closing track "Wicked Games" is a cover of the Chris Isaak classic. The band puts their twist on it and actually creates a mesmerizing take. It helps to close out an incredible album. There's so much to like here and if you're a fan of Rock music, you need to do yourself a favor and check these guys out right now.
Verdict:
Stealing Fame holds nothing back in their stellar full length album.