Tigernite take you on a rambunctious romp through the Glam Rock/Rock world with their new album.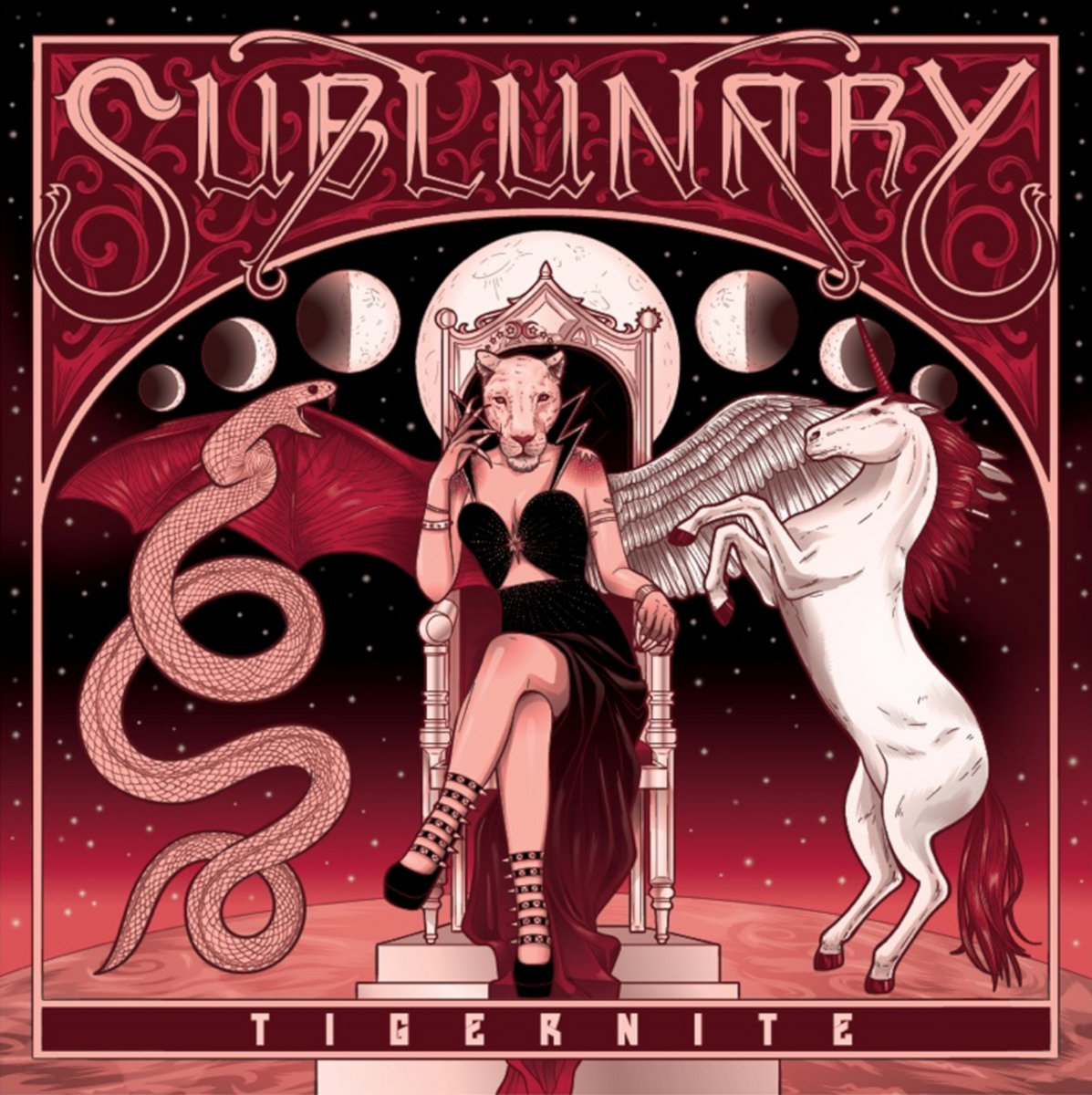 www.facebook.com/tigerniteMKE
From: Milwaukee, Wisconsin
Sounds like: Female fronted Glam Rock
Tigernite have made quite the name for themselves in their local Rock scene since their debut. Now with their new full length album, they intend to hit the Rock landscape even harder. Let's dive on in and tell you why you'll get hooked on their new release. The opener "Dark Mirror" brings melody right off the bat and along with it a Haim like sound. The uplifting Rock really draws in the listener quickly. There are a lot of dynamic layers on the track from the outstanding guitar work and the awesome vocal range. It's a top notch opener for sure. "Conqueror" features some tremendous guitar work. The track keeps the upbeat sound churning at a high pace throughout its four minute span. The breakdown/guitar solo combination later in the track is pure insanity. "Hexxx" has a bit of Southern tinge to it. The track has riffs for days and isn't afraid to show its teeth. "Summerland" is the most recent single and it shines bright in its short length. The two minute track is wicked fun and will get listeners singing along and jamming out in no time. "Oracle" features some beautiful string work by way of the Echelon String Quartet. The incredible string sound slowly builds and builds until an eruption of Glam Rock awesomeness. It's a standout track for sure. "Sunnies" kicks off with a riff that builds and builds before giving away to some peppy vocals. The melody on the track are off the charts. The track is fun, uppity and full of confidence as it sways to and fro with a high energy. It dips down later in the track and gets the toe tapping in full effect as an electrifying guitar solo takes over. Everything on the track make it highly infectious and worthy of wearing out the repeat button. "A Little Blood" shows its swagger perfectly as melodies take control early and often. The track is controlled chaos and the depth is incredible. "Dark Mirror (Reprise)" is a track that's less than a minute and provides a little break from the action. The closer "Ray Gun Queen" kicks off with an incredible burst of pure Rock energy. The vocals inject even more life into the upbeat instrumentation and even before the chorus hits, you're hooked. The vocal range on the track is out of this world awesome. It's a tad harder than the previous "Sunnies" single but still holds true the signature Tigernite sound. Near the end of the track is a build up that peaks with a stellar guitar solo before heading back into the chorus to close it out.
Verdict:
Tigernite take you on a rambunctious romp through the Glam Rock/Rock world with their new album.