Killing Rapunzel's "Taking Control" album cements its place alongside the heavyweights of the Hard Rock/Metal world.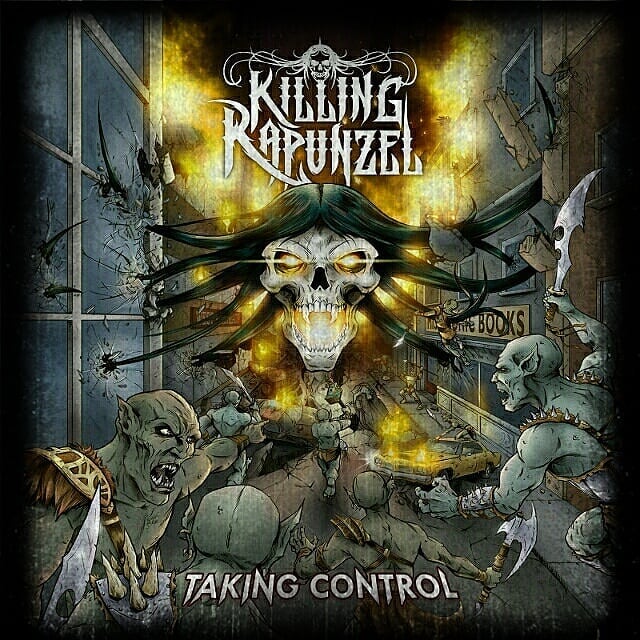 www.facebook.com/killingrapunzel
From: Wausau, WI
Sounds like: Hard Rock/Metal
Killing Rapunzel are a balls to the wall Hard Rock/Metal act from Wisconsin that are looking to tear up the scene with their form of Rock/Metal. Let's take a dive into their "Taking Control" album and see if they have what it takes to achieve that goal. The opener "Here We Are" kicks off some incredible riffs and a high energy that is tremendous in its delivery. The Iron Maiden influence is on full display as it simply shreds and doesn't let up. "Witch City" keeps the pace at a high level as the melodic riffs keep the track on a track of sheer brilliance. The dynamic vocals add another incredible layer of awesomeness as the instrumentation blends with it perfectly. The single "S&M" is next and it doesn't hold anything back. It's fast, in your face and brings that Rock attitude right to the forefront. It's sure to attract the Rock crowd with ease. "Your Song" has shades of Guns & Roses. The track has that old school flair that keeps things fresh throughout its run time. "Pissed On" takes a bit to get going but when it finally kicks in, it's heavy and melodic. The soaring chorus combined with the almost marching breakdowns will get the pit moving for sure. The guitar solo on the track is awesome. "The Raven" slows things down for a bit. The two and a half minute ballad shows off a different side of the band and it works quite well. "Six Feet Under" brings the high octane sound back up. The sound will get the head banging along immediately and doesn't let up. The melodies are easily accessible and should garner some sing alongs right away. "Follow" brings back the Iron Maiden sound as it's like a runaway freight train with its awesome sound. "Taking Control" is just downright dirty and heavy. The track will get the live crowd moving along as it's hard and has some serious bite. "Victory" has a slight different sound compared to the previous tracks. While they still have their signature sound, there's a bit of a difference in the approach but it just shows the depth the band has in their arsenal. "Out Of Luck" is two minutes of a "calm before the storm" type Rock sound. It's slowed down and gets the listener ready for the closing track. The closer "One Last Taste" is a single in the making. The track is tremendous and is pure Rock madness. With new music on the horizon, be sure to keep your eyes and ears on these guys!
Verdict:
Killing Rapunzel's "Taking Control" album cements its place alongside the heavyweights of the Hard Rock/Metal world.