8 Vacant Graves take the gloves off and get ready to throw down with their new EP.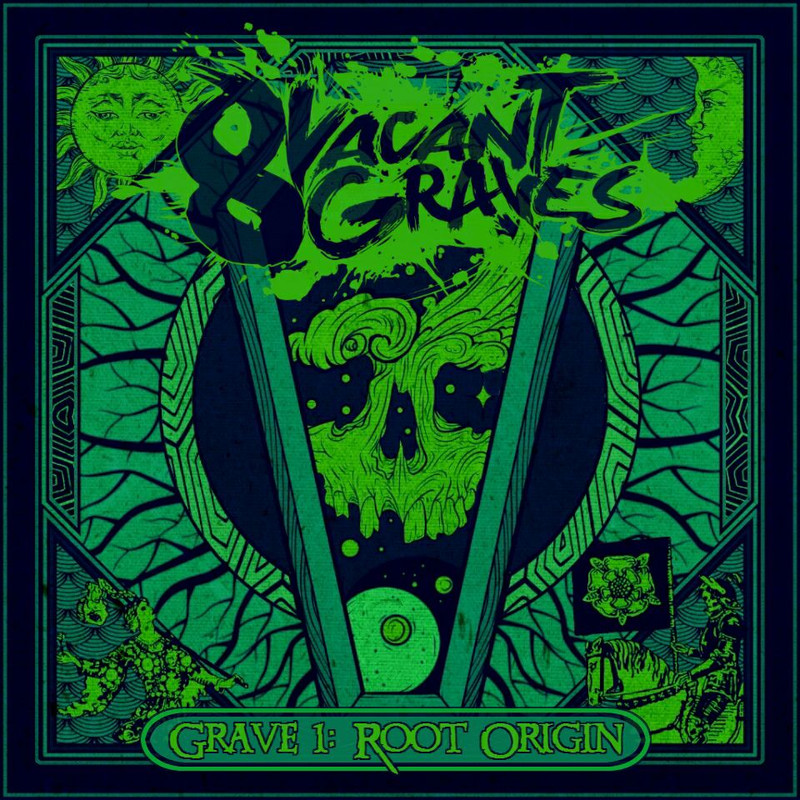 www.facebook.com/8vacantgraves
From: Asheville, NC
Sounds like: Metal
8 Vacant Graves's new EP is finally out and about in the world. Let's dive in to see what they offer up. The opening track/single "Lucid Nightmare" kicks off with a nice guitar riff and subsequent breakdown before adding the harsh vocals to get things going. The melodic, chugging riffs keep things on track as aggression nears a tipping point when the next breakdown hits. The track has shades of Zao and early Between The Buried And Me in it as it steers full speed ahead. The ending of the track goes off the rails with an absolute bonkers of a breakdown. "Anxiety" opens up with some nice whirlwind like riffs before charging along at breakneck speed. The intensity is at an all time high as it shreds along with a high octane Metal sound. "Hate Thyself" is the shortest track on the album. The track brings to mind a bit of On Broken Wings with its breakdowns, vocals and melodies. The marching like tones make it a tremendous track to mosh to. "Mastodon Hunter" is 8 Vacant Graves through and through. They say how they pride themselves on playing loud and proud and it's pretty evident on this track. The track digs deep and brings with it a fierce form of Metal rarely seen nowadays. "Slay The Masses" keeps the audio onslaught coming. The track has some incredible breakdowns and riffs for days. "Hope(less)" closes out the EP. The track is five minutes of pure carnage. The melodic riffs are outstanding and it's a track that really pulls in the listener with its complexities.
Verdict:
8 Vacant Graves take the gloves off and get ready to throw down with their new EP.