Stepping Sideways annihilate everything in their path with their newest release.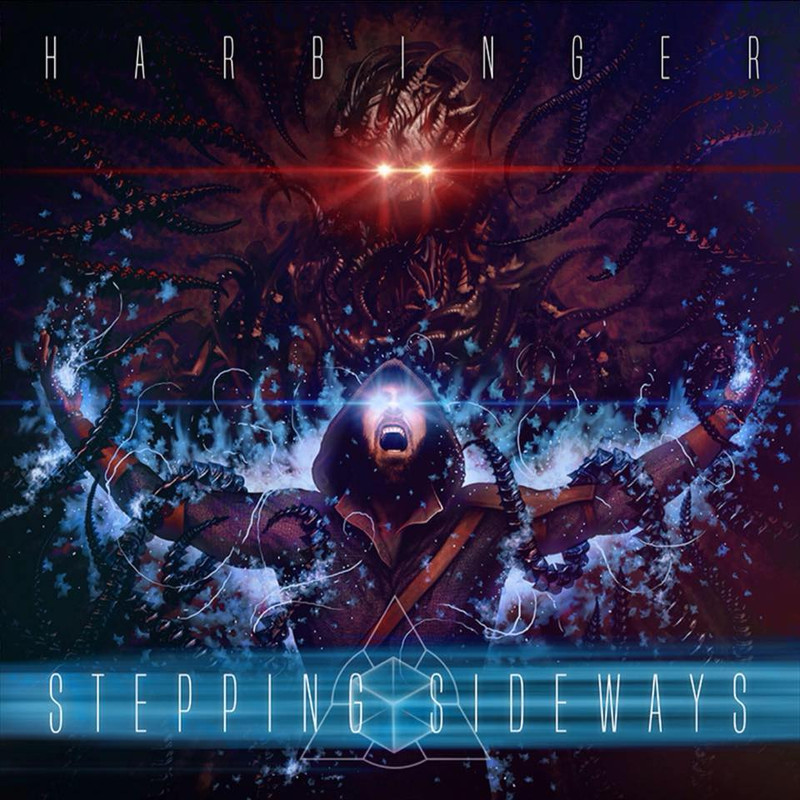 www.facebook.com/steppingsideways
From: New Orleans, LA
Sounds like: Progressive Metal
Stepping Sideways intend to make their mark on the scene with their new "Harbinger" release. How does it fare? Let's find out in our newest review. "From The Ashes" is a minute long intro track which builds the atmosphere in its delivery before exploding into "The Muse". The second track right away has shades of As I Lay Dying and their riffs and breakdowns. The vocals kick in and bring things down to a more subdued level before erupting into a chaotic whirlwind of Melodic Metalcore. "Destined to Fall" is an awesome track to jam out to. There's a heavy Times Of Grace sound to the track as it naturally flows with melody and heaviness perfectly. "Path Of The Hero" takes things to an even higher level. The track blows the doors off with its breakdowns and clean vocals. Fans of radio friendly Melodic Metalcore will eat this up right away. "Journey Through The Mountains Of Madness" continues the Times Of Grace vibes as the track starts off acoustic and slowly builds to an eruption of passion and emotion. "Setting The Captive Free" is an acoustic track that wears its hear ton its sleeve and showcases the raw emotion to the fullest. "Sleeper" is another minute long interlude which sets up the closing track. The closer "Awakened" lets loose with heaviness and melody. It's a tremendous track to wrap things up with. The breakdowns are crushing, the vocals are powerful and guitar riffs are out of this world. If you're reading this, you need to check these guys out right away. Stepping Sideways aren't messing around.
Verdict:
Stepping Sideways annihilate everything in their path with their newest release.