The Aftergreens don't hold anything back with their jam packed full length album.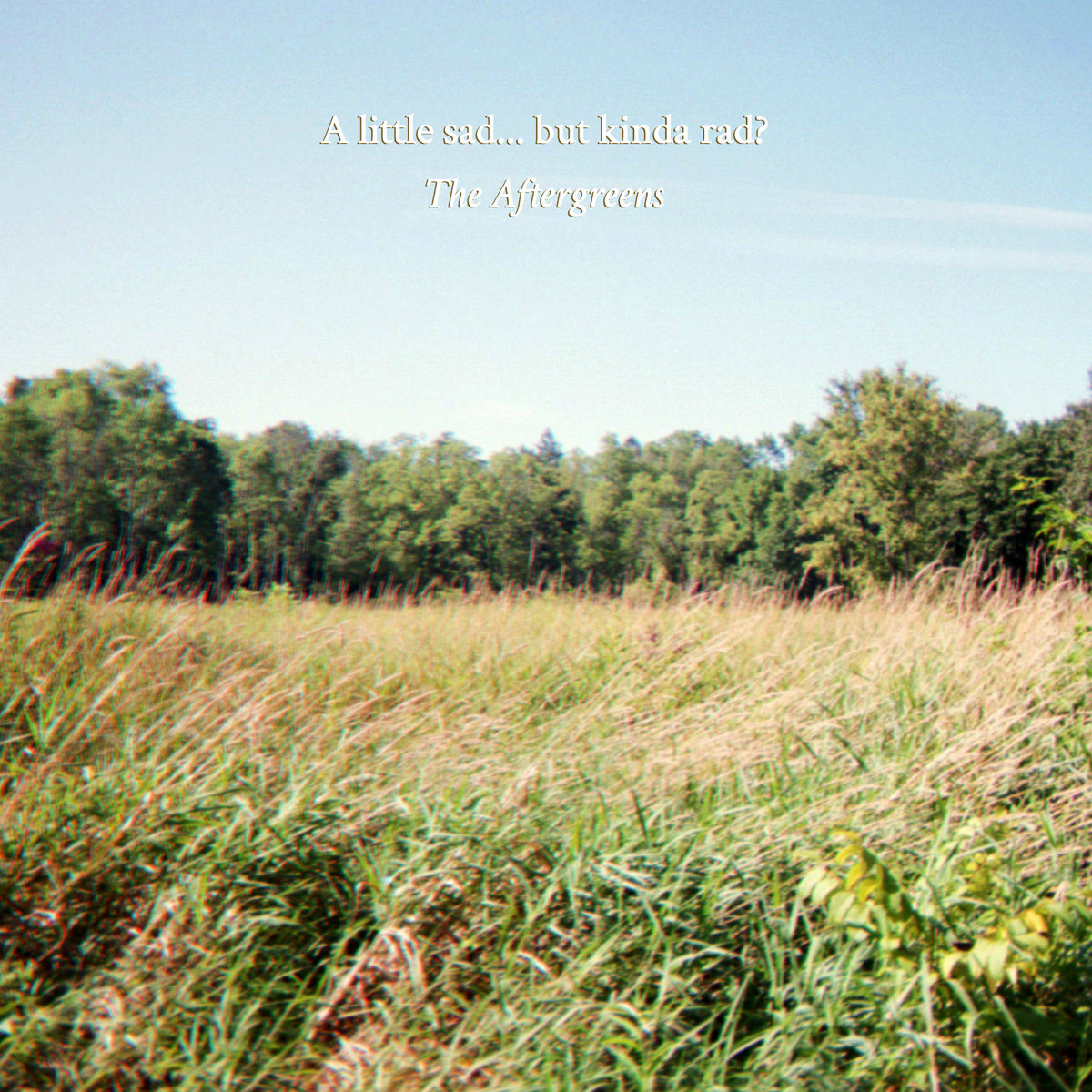 www.facebook.com/theaftergreens
From: Minneapolis, MN
Sounds like: Indie Surf Rock
The Aftergreens are a band from Minnesota which mixes up Rock genres such as Emo, Indie, Surf and a dash of Punk to create a highly unique sound that's incredibly easy to listen to. Let's dive into their recent full length album and tell you what they're all about. The opener "Get My Act Together" has an Indie Punk feel to it. It's a little upbeat and keeps things interesting throughout its length. "I Guess It's Time To Grow Up" has radio appeal written all over it. The catchy as hell track has shades of early Weezer and should be a fan favorite in no time. "She Came" takes the energy down a bit. The track has more of an Indie Rock feel to it as it flows a bit timid until its amped up chorus and breakdown (later in the track). "I've Been Figuring Some Things Out" features instrumentation that sucks in the listener with ease. The vocals add dynamic depth to an already amazing track. "Dust" conjures up memories of 90's Alternative Rock bands such as Counting Crows. The range of the vocals is a testament to how they can create a special sound. "Singing Me To Sleep" is more timid than the previous tracks. The energy shows off the more down tempo side of the band. "There's No Surf In Minnesota" takes a bit to get going but once it does, it explodes with some pretty awesome riffs. The track is purely instrumental. "I'm No Rebel" builds with its opening until finally gliding across a bouncy Indie Rock vibe (with vocals kicking in around the minute mark). It's a track that'll get the live floor moving with contagious energy. "Scott Roach" is an acquired taste. The track is a bit repetitive but knows when to crank up and dip down in the depths of its core sound. "Indie Rock Girl" is a pretty dang good track. The single quality track is upbeat, dancey and easy to sing along with. "Over Again" brings back the emotional roller coaster sound of "I Guess It's Time To Grow Up". The track is so good that it needs to be heard to be believed how good it actually is. "Romantic Violence" has a touch of synth to it. That element adds a bit more depth. It's an outlier on the album but that doesn't mean it's bad. It actually shows off another layer of talent with the band. "Thank You" is a minute long interlude track that gives thanks to the listener. The closer "Maybe Things Aren't So Bad After All" brings back the electronic sound to the forefront. The highly infectious track is sure to get stuck in heads for days. This album is filled to the brim with quality music.
Verdict:
The Aftergreens don't hold anything back with their jam packed full length album.