Sölar's newest EP is a tour-de-force of Rock music.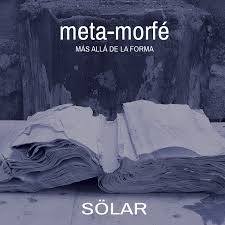 www.facebook.com/solarrockofficial
From: Granada, Spain
Sounds like: Hard Rock
Sölar have been making quite the name for themselves in the Spain music scene in the past few years and with their newest EP out and about in the world, they look to continue to expand their name even further. The first track and single, "Loco" is a top notch opener. The track has shades of Skindred in its intensity. It's high energy and just rocks your socks off. "Rozando el límite" brings the Arena Rock sound to the forefront. The melody soars with confidence and power as it transfixes the listener with ultra catchiness. "Abre los ojos" kicks up the pace with its driving riffs. The has Rock radio written all over it as it features twists and turns that'll leave the listener hanging on every note. "Febrero" has a pretty rockin' intro before settling down into a more subdued pace. The track has some nice edge to it and should be a fan favorite in no time. "Es la hora" unleashes Rock fury on the listener. It has riffs for days and will get the live crowd moving for sure. "Comunidad" closes out the EP in grand fashion. The track showcases the true talent of the band perfectly and leaves the listener wanting more.
Verdict:
Sölar's newest EP is a tour-de-force of Rock music.