Touch The Buffalo's new album transcends the Rock music spectrum.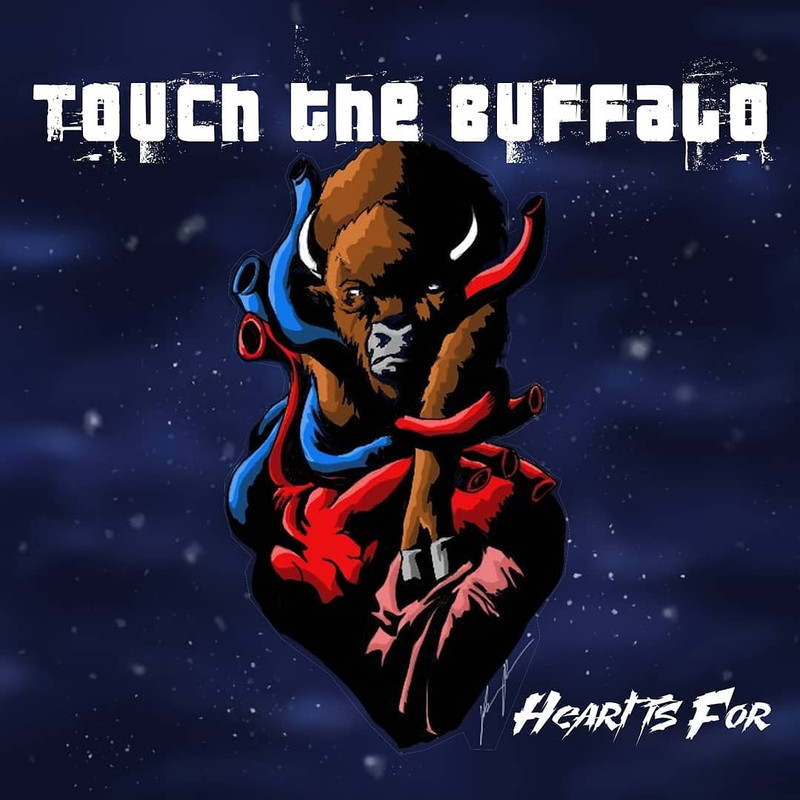 www.facebook.com/touchthebuffalo
From: Arlington, VA
Sounds like: Indie Rock/Grunge
Touch The Buffalo are making waves in the Rock music scene and with their newly released album, they intend to keep that momentum going. Let's take a listen in our newest review. The opener and title track "Heart Is For" starts off with with a little diddy of a guitar riff before gliding into the first verse. The infectious grooves are on full display as the sound extends into the more Indie Rock soundscape. There's a slight Shun vibe as well as a touch of Portugal The Man. The two minute to two and a half minute mark go all out and caps off with a tremendous guitar solo. The track is incredibly easy to get into and should quench the thirst for fans looking for that new Indie Rock track to cling onto. "Long Time" is slow and methodical. The track has that Grunge feel that fans of the genre will easily get sucked into. "Food Stamps" has a Train like feel to it. It's more timid but still packs a mighty punch. "Nerd Love" is an ode to all the anime/video game/Neil DeGrasse Tyson fans who want to find love without changing who they are. Let's dive on in and see how the new single fares. Right from the start, the track features a nice Indie Rock melodic riff before adding a flavor of Grunge. The vocals grooves are excellent, guitar work stellar and everything works wonderfully through its four minute length. "Voices" is super duper catchy. The riffs and melodies keep everything tight and on point through its run time. The chorus is just out of this world. "A Mile Away" is a track that brings to mind the stadium Rock sound of Imagine Dragons. The track works really well and should be a hut with fans in no time. "Man Behind The Curtain" pulls back the reins a bit.The track features a more throwback Rock sound that is just so smooth to just jam out to. The closer "Tortured And Beautiful" is five and a half minutes of pure Rock bliss. The track just takes off and doesn't hold anything back. This album has a lot to like as a fan of Rock music and anyone who's looking for a new Rock album to cling to, check these guys out!
Verdict:
Touch The Buffalo's new album transcends the Rock music spectrum.