Wring Out sets their sights on bursting into the Pop Punk scene with their new EP.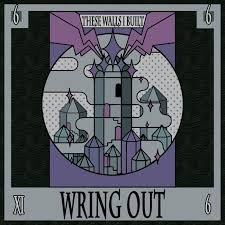 www.facebook.com/wringoutvb
From: Virginia Beach, VA
Sounds like: Pop Punk/Easycore
The opening track "Danger Prone" opens with a nice Pop Punk breakdown to kick things off. From then on, the track glides ahead with an easily digestible sound that conjures up shades of modern day A Day To Remember, New Found Glory and even Blink 182. The breakdown at the end has a bit of edge to it to help close it out. "Gamer Girl" picks up the pace with a more Punk sound as it's fast paced and even brings to mind early Sum 41 in its delivery. The breakdowns on the track are pretty short and abruptly stop before they really pick up steam. Have no fear through for "Bitter but Better" quenches the appetite for a more harsher but still catchy sound. The intro breakdown sets the tone and the frantic pace is perfect for moshing and singing along. "I'm A Mess" is the shortest track on the EP, clocking in at two and a half minutes. It's more straight Pop Punk with barely enough time to catch your breath. The early New Found Glory vibes are strong on the track for sure. "Unsettled" features tons of melodies and the more modern Pop Punk sound that teeters along with Alternative Rock. It's extremely radio friendly and should be a hit with fans in no time. The closing track "Smoke and Mirrors" is four a half minutes of what Wring Out all are about. It's fast, in your face and unapologetic about what they bring to the table. Its a solid EP from an exciting up and coming band that you should really keep your eyes and ears on.
Verdict:
Wring Out sets their sights on bursting into the Pop Punk scene with their new EP.