Hallow 14 step their Metalcore game up with their newest EP.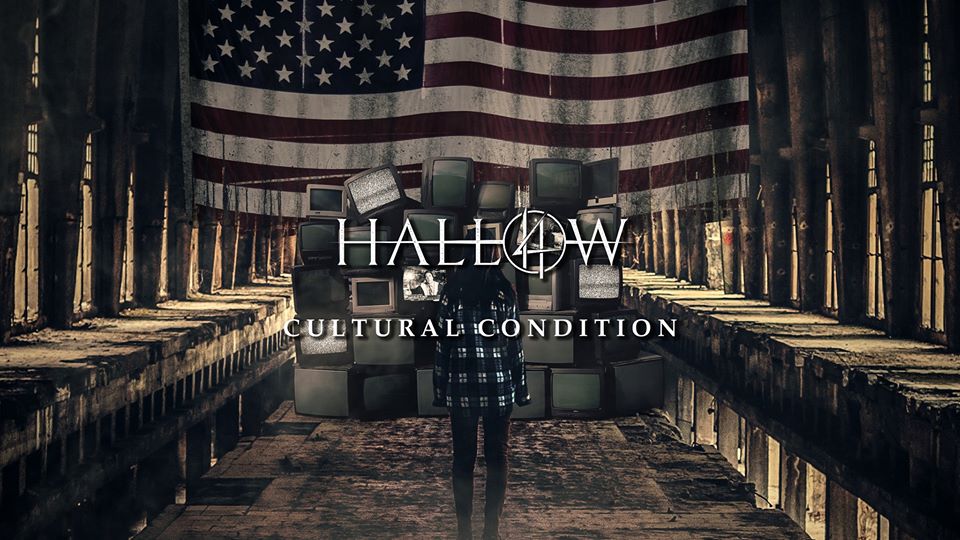 www.facebook.com/hallow14music
From: Fairfax, VA
Sounds like: Metalcore
"Veins of Gold" takes a bit to get going but it eventually erupyts with a flurry of Metalcore riffs and vocals. The track has an almost Nu Metal feel to it with its melodic riffs and tones. There's a pretty solid guitar solo later in the track that feels a bit buried within the production. The breakdown to end the track stands on its own as well. "The Radical" is a little too spastic for its own good as switches up tempos, paces and even melodies out of nowhere. It's a bit jarring and disjointed. "Dear Leader" is slow and methodical with its approach. The Korn vibes are heavy on the track and provides a pretty good sound throughout. "Hellzone" is a slow burn of a track. The track is much more slower and only dips its head above the water at the chorus with harder instrumentation and harsh vocals. The breakdown near the end of the track needs a little more punch to it. "Hosticide" is five minutes of more of an It Prevails sound. The pacing is good, tempo is upbeat, riffs are heavy and melodic, vocals keep everything together and overall, it's a banger. The title track closes out the EP and it's seven and a half minutes of ambient tones mixed with spoken word vocals. The track is more like an outro and doesn't burst at the seams until around the six minute mark with heavier instrumentation.
Verdict:
Hallow 14 step their Metalcore game up with their newest EP.