Five Ways To Nowhere set the world on fire with their new hard hitting album.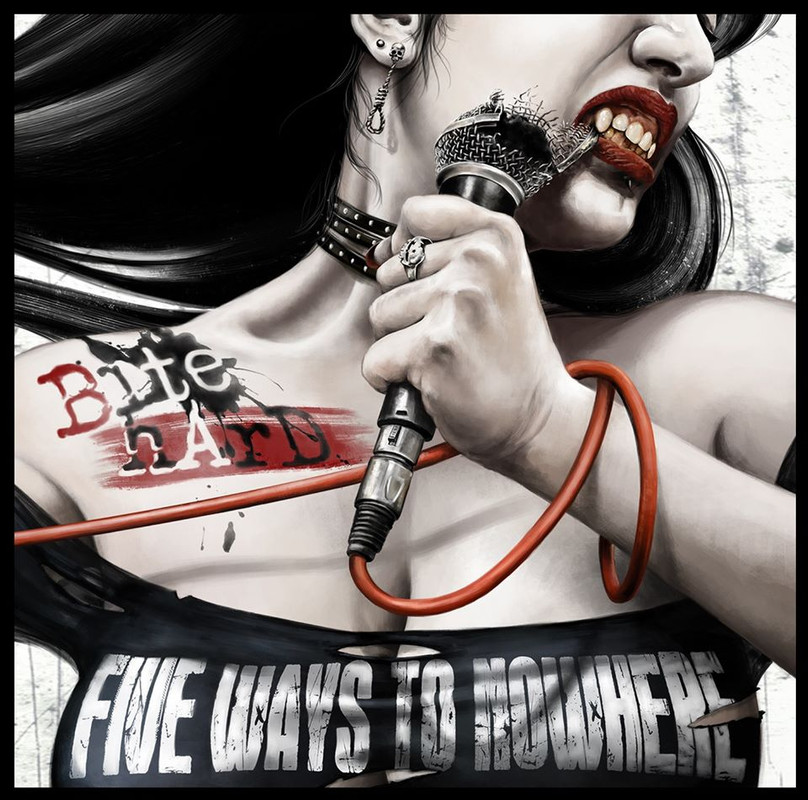 www.facebook.com/fivewaystonowhere
From: Turin, Italy
Sounds like: Hard Rock
The opener "Love To Hate" is an awesome opener as it kicks right in and doesn't slow down in its three minute span. The track introduces the listener to the signature sound of the band off the bat and it really shines bright. "Obsessed" starts off with a driving, marching riff to get things going. It feeds the fire of the high energy of the track. The chorus is highly infectious and boy are the riffs on point! They describe themselves as having "Rock riffs, scratching melodies and a neurotic sound" and that's dang accurate. The track moves along with the intensity and appeal of high profile acts such as Papa Roach and Halestorm. "Over The Line" is like a runaway freight train of Rock coming at you at full speed. It's got that hard edge and melody to help make it an outstanding track to just jam out to. "Roll The Dice" is high octane Rock at its finest from the first note to the last. The guitar riffs are on point and the melodic vocals keep things rockin' at a high level throughout. "Mr. Grey" has single written all over it. The whirlwind like riffs and vocals will get listener singing along right away with its catchiness. "Twisted" is another banger. The track cranks up the pace even further and creates a flurry of riffs and melody that's rare to hear nowadays. "Vodka Queen" kicks off with a melodic intro that transitions into an upbeat glorious Rock sound. The high energy brings to mind Guano Apes or Halestorm. The controlled chaos mix with melody perfectly and creates an highly infectious single. The guitar solo is simply amazing. Overall, the track is three minutes of pure Rock energy. "Slowmotional" is a rollercoaster of adrenaline filled Rock music. It's upbeat and really sets things on fire with its intensity. The closer "Wildstyle" pushes the bar even higher as the riffs are even more out of this world. The track pumps adrenaline through the speakers as it's a harder track than the previous one and really takes things up a few notches with its Rock tendencies and catchiness. This track will surely be a fan favorite as its easy to sing along to and rock out to. The guitar solo on the track is tremendous and really makes this a standout track.
Verdict:
Five Ways To Nowhere set the world on fire with their new hard hitting album.