Sixtytwo Juliet's newest album aims to be played loud and proud.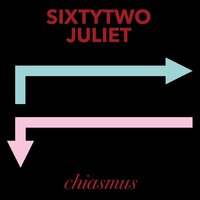 www.facebook.com/sixtytwojulietband
From: Westfield, IN
Sounds like: Indie Pop Punk
"Klutz" opens up the album and it's a steady going track that is easily digestable. The track is a solid opener overall. "Bad Hair Day" has that old school Punk feel through and through. The track is loud, fast and awesome. "Kiss Me On The Bridge" has enough bounce to it to keep it melodic as well as catchy. The track is infectious in its delivery. "Gimme That Rat" has serious Pop Punk vibes and it shines bright. The two miute track is super catchy and will get sing alongs in no time. "Cornbread Girl" is a good follow up to "Gimme That Rat". The trakc is a bit harsher and heavy but follows it up well. "An Epic Tale" has a nice Rock groove to it. The track drives along nicely and needs to be full volume to really appreciate. "Better Than Bacon" cranks right in with an upbeat tempo and vocals that are easy to cling on to. The chorus swoops in quickly and right away will get the listener singing along. The second verse starts up and you're already hooked. The instrumentation has an old school Pop Punk feel to it and keeps things at a energetic level. The chorus helps close out a fantastic song that goes by way too quick. The repeat button will get some heavy usage when it's over. "Dale" drives right in with some upbeat riffs to set things off right from the get go. The dual vocals are featured in the first verse as it glides along with the melodic riff. The instrumentation takes hold before the second verse kicks in. The bridge ramps up the energy and sound to even greater heights as it goes off the rails with a more Punk sound that adds layers of depth. The melodic chorus closes out the track in grand fashion. "All The Time" could be an old Green Day b-side. The track doesn't hold anything back but keeps the melody through and through. "American Best" keeps things moving at a steady clip. The Punk riffs and vocals are prominent and will get the live crowd moving. "Get Away" goes off the rails in all the right ways. The track goes full speed ahead in its delivery and the result is something truly special. "Her POV" closes out the album and it wraps things up nicely. The sound is the signature Sixtytwo Juliet sound and puts a bow on a very promising album.
Verdict:
Sixtytwo Juliet's newest album aims to be played loud and proud.