Browsing Collection hit on all cylinders with their newest album.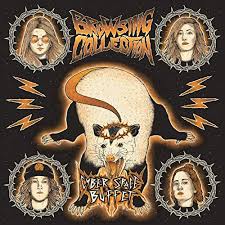 www.facebook.com/browsingcollection
From: Sweden
Sounds like: Rock/Punk/Metal
The opener "Break Closed-Minded Bars" kicks right in with some serious toe tapping appeal and high octane riffs. The radio friendly Hard Rock single comes out swinging and doesn't let up through its runtime. "Oh No" takes the pace to an even heavier level. The crunchy riffs, melodies and attitude make this a single quality track for sure. "Pizza Slice Paradise" will make the dance floor shake and sing along. The track is upbeat, catchy and has Rock radio appeal written all over it. "SVANG.mp3" has a Southern Rock draw to it. The riffs are top notch while the fantastic vocals keep things interesting. "Broken Bone Blues" takes a more marching/anthem like tone. The riffs are out of this world as the track will surely pull in listeners with ease. "Sugar Slave" is high energy Rock at its finest. The track qworks incredibly well with its pacing, melodies and riffs. "Sister Code" is another banger. The track oozes confidence and will be a hit with fans in no time. "Souls For Sale" is more subdued but it's more emotional with its delivery. It's still heavy but it draws influence of a more Rock ballad than their previous tracks. The closer "Till I Do No More" wraps up the album nicely. The track is a nice Hard Rock bow on an incredible Rock album.
Verdict:
Browsing Collection hit on all cylinders with their newest album.